I feel like almost every blog I read is gushing about the beautiful weather that has been happening all over the country this week. And I'm going to talk about it too! It was perfect outside today. While Travis ran a few errands I spread out a blanket in the back yard and took the girls out to enjoy the weather.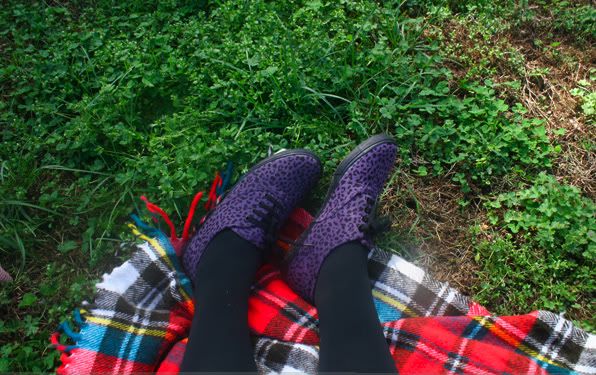 Travis brought me home this plaid blanket last week. I love it!

I thought they might run around the yard but they pretty much just wanted to sit in my lap.

Do you read Bust? I think it is the best magazine out today. I wish it was monthly!

Miss Priscilla. Can you tell we shaved her? She looks pretty much the same.

My face, enjoying the 75 degree weather with perfect light breeze. Can you tell I got a haircut?

Oh Phyllis! How can she be so cute? That vintage doll bed in the background is a project I'm working on. I'll show you soon! I hope it turns out as cute as I'm imagining.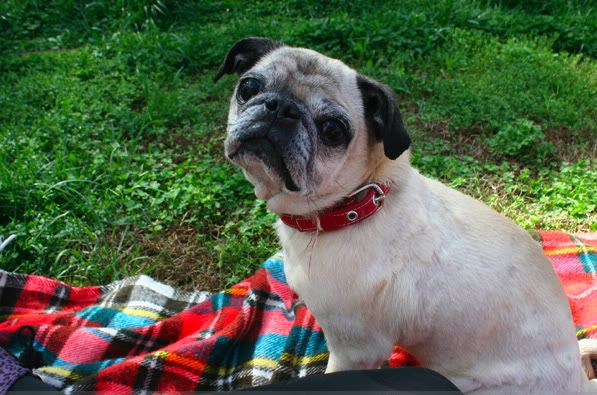 You can see the spots on her skin through her shorter hair.

And we left a little tuft on the end of her tail, like a sweet little lion.
This morning I thought I had to darkroom reserved, but it turned out I had it reserved for tomorrow. Since we were already out we went to a meat and three we'd heard good things about (it was really mediocre sadly) and went to the Goodwill outlet. I had this weird feeling that I was going to find something related to E.T. and kept my eyes peeled. Then I saw it. An ET COSTUME, with a big stuffed head that you wear as a hat, and a glowing finger. Sadly, I saw it in someone else's cart. I've never had a feeling like that before when thrifting. And I can't believe that costume was communicating with me and I missed out! Our last couple trips to the outlet have been really fruitful though. I can't wait to show you what we've found!