Sometimes the pugs are so cute I can't resist taking their photo. This is where they sit while I'm in the kitchen. I have to move beds around the house for them since we have hard wood floors.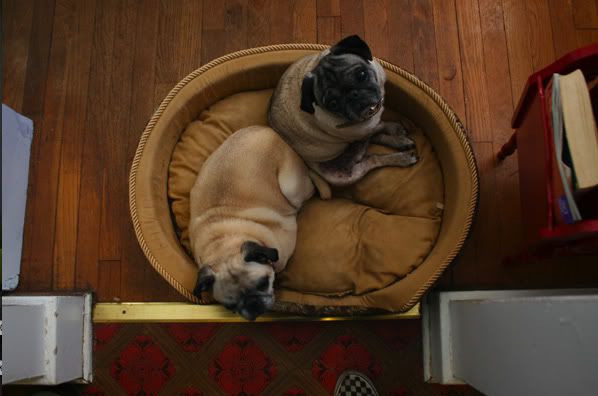 Phyllis is always cracking me up with the weird ways she sits. Her back legs are so floppy.

Lookit those things! And that belly!