On our trip to Atlanta this past weekend I thought I would see if Priscilla and Phyllis would ride better if I made them a little bed on the floor boards.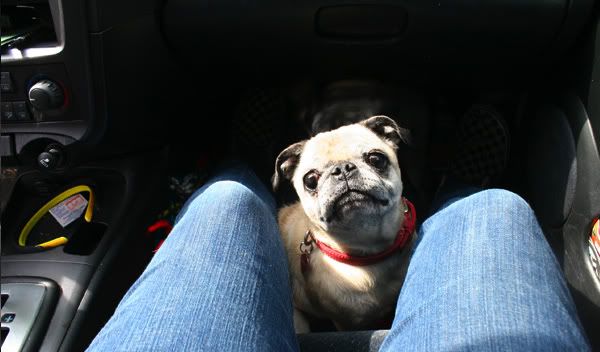 You know that lasted about 5 minutes.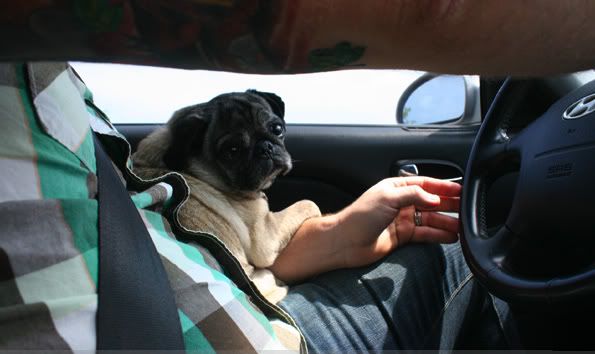 We listed to the audiobook for
Sabriel
, read by Tim Curry and it was so awesome! A really great fantasy kind of novel, kind of dark and weird. I'm going to start the second book tonight! Anyway, where was I?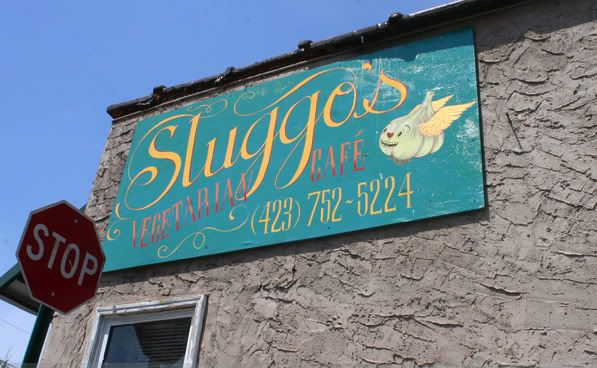 We made a pit stop in Chattanooga to eat lunch with
Beca and Doug
! I had emailed her to ask if she knew anywhere good and pet friendly and she suggested we meet here. I'm so happy we did! I'm super shy and was nervous before we got there, but it was so fun!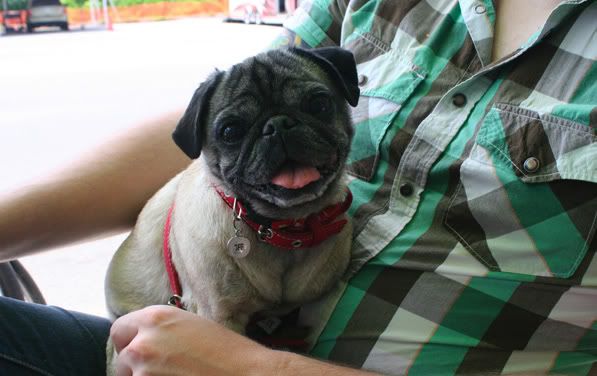 I think having the dogs helped. Two dog crazy ladies will always have something to talk about. Look at that face! Phyllis was killing me! Beca posted a REALLY cute picture of her with her little paw up on the table.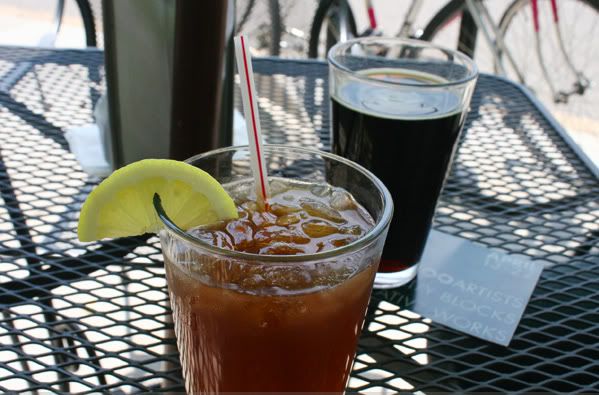 Travis was sweet and made me an Arnold Palmer, my favorite drink!

Awkward photo of Priscilla that I kind of love. I was shy about taking pictures as usual, which is really silly because duuuuhh she will understand.
Travis and I both got the club sandwich and it was seriously amazing. When I ate meat, I loved clubs and hadn't had one in years. We talked about it for the rest of the weekend! Those beans were good too! And the salad! I ate a cucumber for the first time (I am getting over being "picky"). So yes, our lunch was so fun and I'm so glad we did it! There weren't any awkward moments and Doug and Beca were so nice. We got to meet their dogs and Travis is now obsessed with getting a van. Haha, he is currently trolling craigslist and talking about how he would get it painted. Thanks for hanging out with us Beca!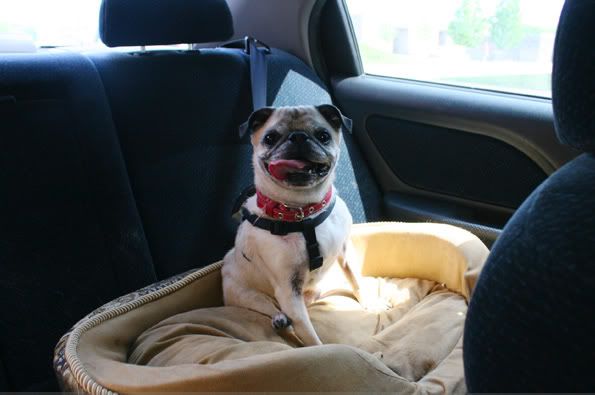 Little miss acting like she is going to be good in the back seat. She wiggled out of her seat belt in about 10 minutes and was back in my lap. What a little stinker!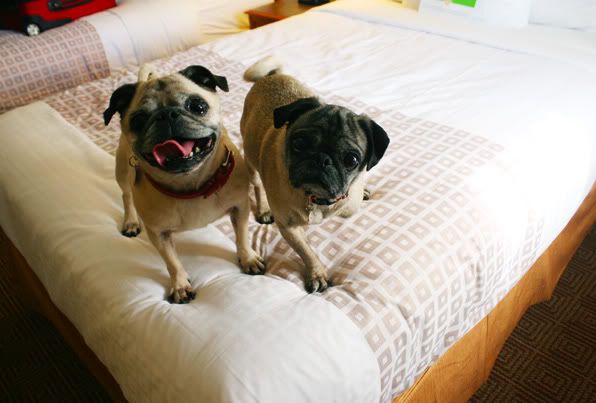 Once we got to Atlanta we dropped them off at the hotel. We stayed in a La Quinta, which was awesome. They don't have crazy pet fees and I bet we saw 10 other dogs while we were there!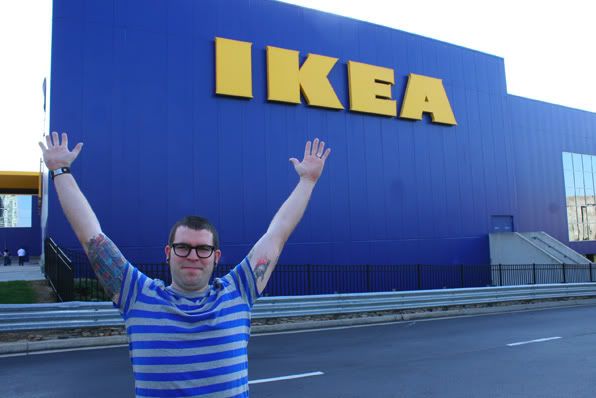 I was really excited about going to IKEA. It is always an event.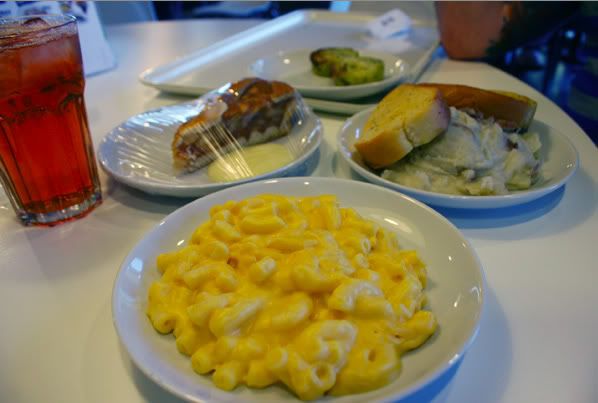 It started going down hill when the food wasn't good like it usually is. So sad, I had really been looking forward to a carb-fest.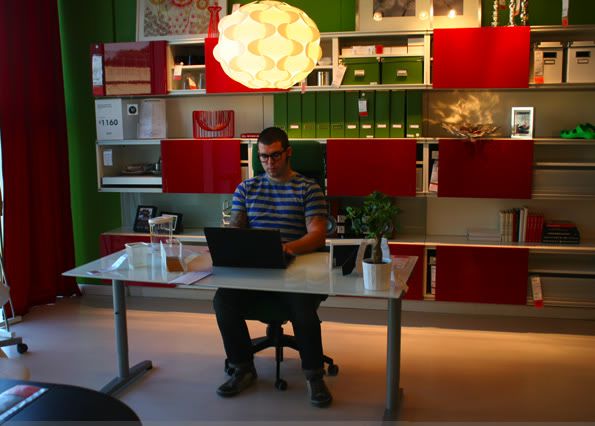 You have to take pictures like this when you go to IKEA right?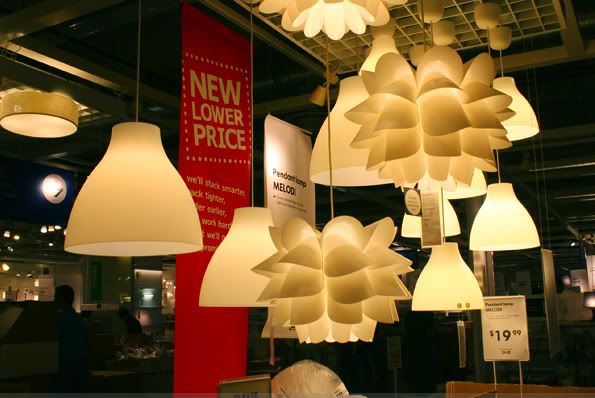 We really blew through there. I think I'm over my IKEA phase. We are at a point where I don't want a cheap place holder, I'm more into finding the perfect thing, or finding vintage (obviously, haha). I bought some napkins and paper cups, and a new bath map, and that was pretty much it. How disappointing.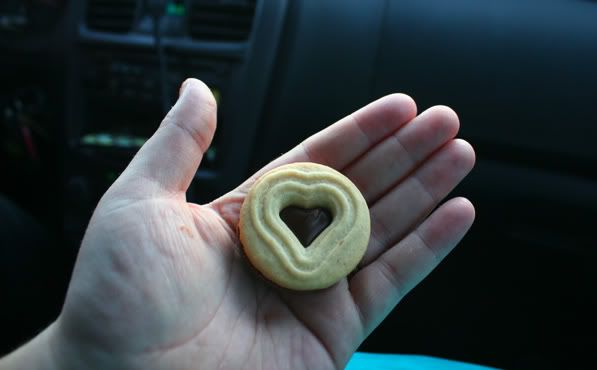 Our best purchase was these cookies. Yum. We drove around trying to find something fun to do. We thought we'd go to H+M (how the heck do you spell that?) and there wasn't anything we wanted, and people had thrown the clothes and jewelry all over the floor! It was weird. So we were work dorks and looked for Whole Foods stores in the area, then scouted out the meetup spot for our photoshoot in the morning. It was such a bummer. Next time we're in Atlanta, I'll have to look for actual fun stuff to do at night.
I'll be back tomorrow to tell you about the photoshoot! (spoiler alert, it was amazing!)