So of course the whole reason we were in Atlanta was our
1000 pugs
photoshoot! We got there a little early and the girls got to meet
Puglet
himself! You can see how starstruck they were. Look at how huge he is next to Phyllis! He was so cute, and so calm! Whenever Amanda would come back with another pug he would jump down and put a paw on her, just to remind her that he was there. Adorable.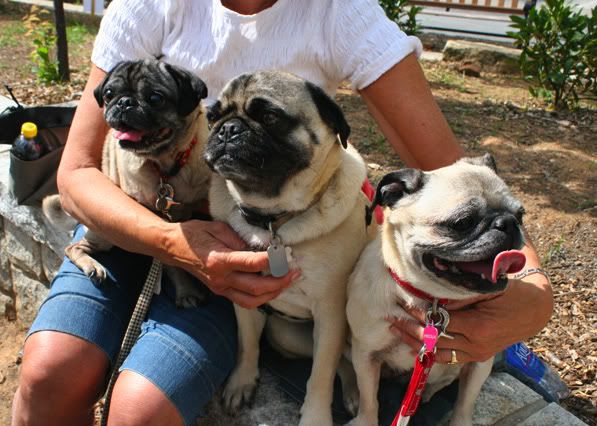 Travis was supposed to be getting their attention by holding a treat above the camera. He wasn't doing a very good job, haha! The pug in front of us was named Lady Montgomery! She was teeny and so pretty! I wish we could have seen all the pugs that came out for the weekend! I was sure we were going to be the furthest traveled, but apparently there was a pug from Virginia.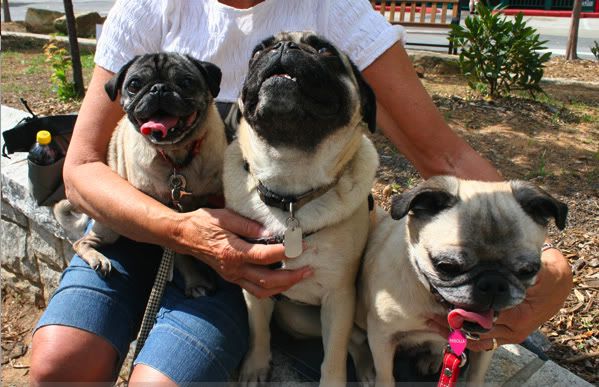 I didn't take any pictures during their shoot, and I'm regretting it! Amanda was awesome and nice and I'm sure she would have been ok with it since she has a blog and understands. But oh man I can't wait to see the photos she picks! She put Phyllis in a planter and I almost died it was so cute!! And took their pictures in front of these awesome burger signs, and my pug tattoo might even make an appearance. The girls were really good, I was so proud!
I'm going to try and just forget about it since it will be a few weeks before we get to see them. Puglet and Amanda will be in Miami next week, then she will have to go through the thousands of pictures she took. I'm so happy we met her, and her mom who was there to help out. She was super nice.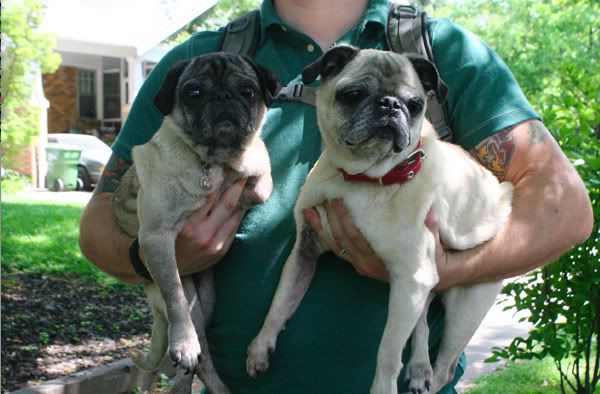 The stars after their shoot. No paparazzi please.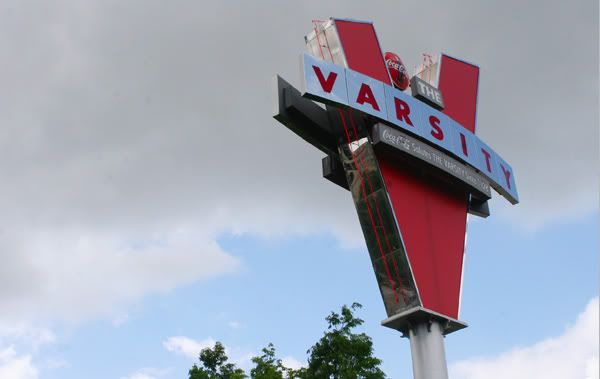 We stopped by the Varsity of course!

Oh lawd those onion rings! And my grilled cheese was perfect this time. I got a frosted orange too. Mmmmm I just love a greasy to go box!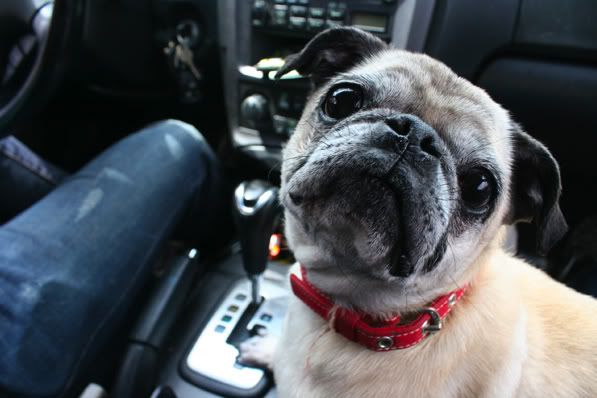 Priscilla felt like she should have an onion ring too. They got lots of treats during their shoot and now feel like they should get them all the time. Sorry ladies!
On our way out of town we stopped to get gas and I thought the pump was cute!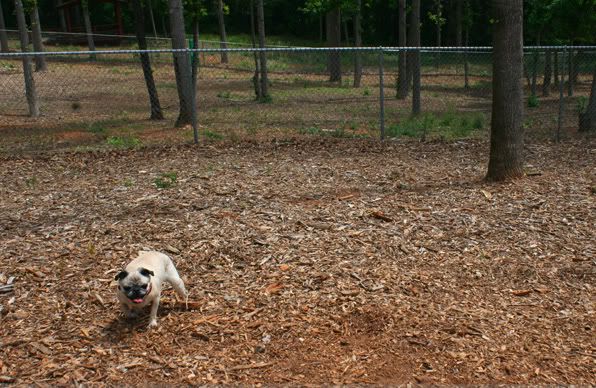 We also searched out a dog park to try and get Priscilla to go. She won't go on a leash and seriously only went once in the 48 hours we were gone. The dog park didn't work either. Ugh! At least she didn't poop in the car this time.
Here she is, giving me the stink eye because she was tired of us telling her to "go potty".