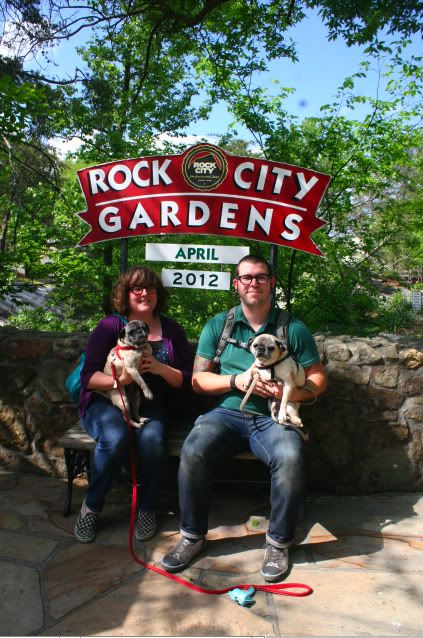 I love Rock City, and when I found out recently that you can take your dog there, I have been looking forward to taking Phyllis and Priscilla. Can't you tell how excited they are by that picture? Haha! A nice French couple offered to take that family portrait for us. I'm so happy they did! Even if the 'kids' look less than thrilled.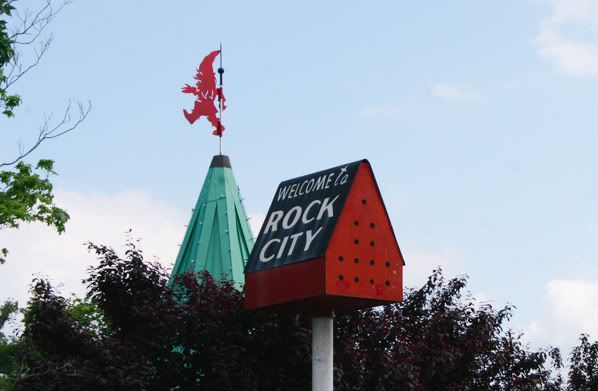 Rock City opened to the public in 1932. The owner's wife loved European folklore and imported German gnome statues to put throughout the trail. It is really kistchy and cute. I really want to go at Christmas. We bought season passes this time so we have no excuse not to go back once they put up the lights!
We saw a few more dogs on the trail.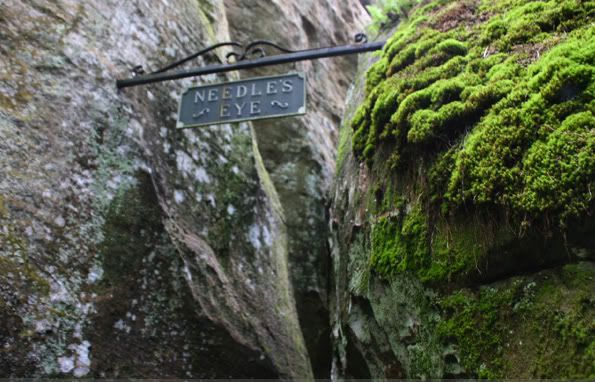 I love the old names of the rock formations. There are lots of places that you have to squeeze through.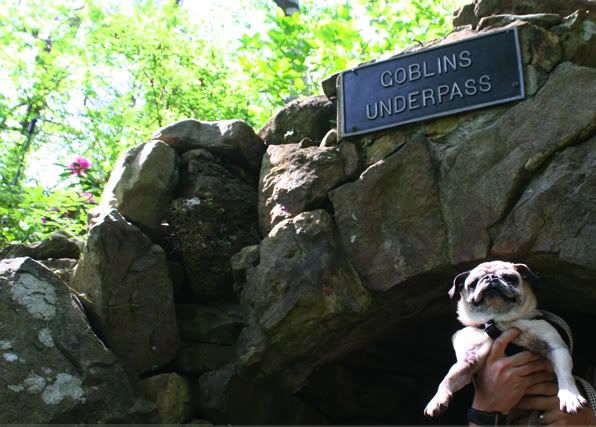 My little goblin.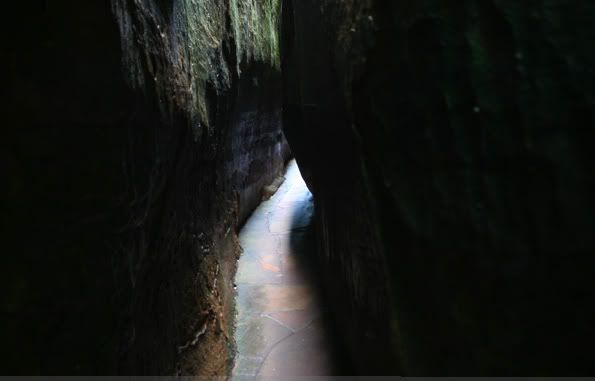 It turns our Rock City isn't the best place for two differently-abled pugs, especially two really tired ones. We ended up carrying them most of the way, they were not into the stairs, or the dark passageways. It was still fun though!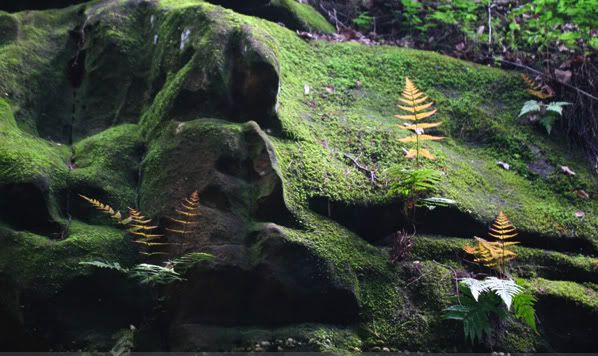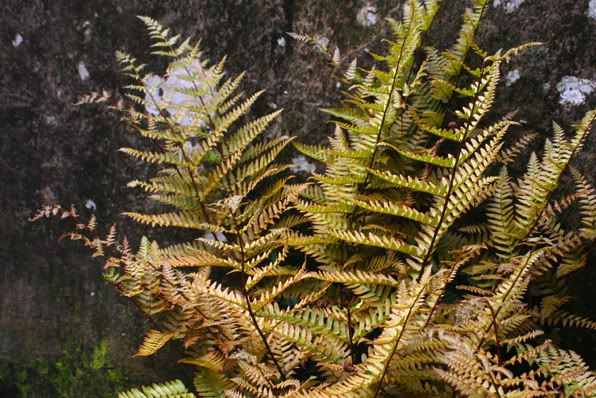 Travis and Priscilla on the swinging bridge.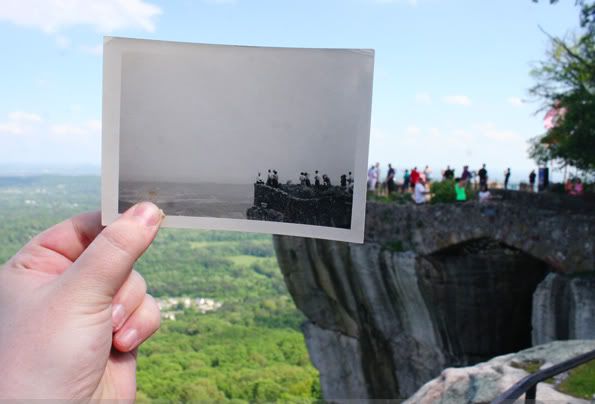 I found this vintage photo of Lover's Leap last year and have been keeping it with me so I could take a picture of it with the real one. Nerd alert!
Phyllis didn't like getting too close to the edge or seeing the view, but Priscilla didn't mind. Probably because she couldn't really see the view.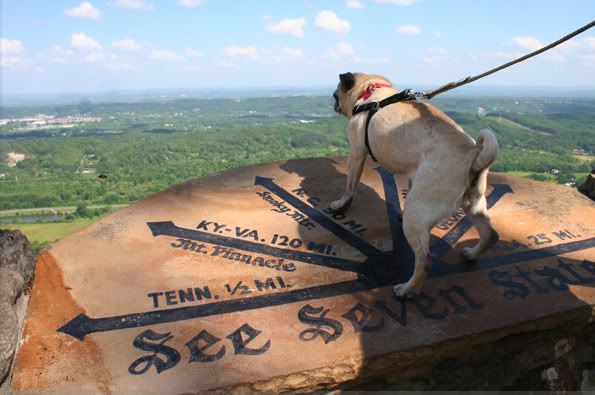 Pretty amazing view though.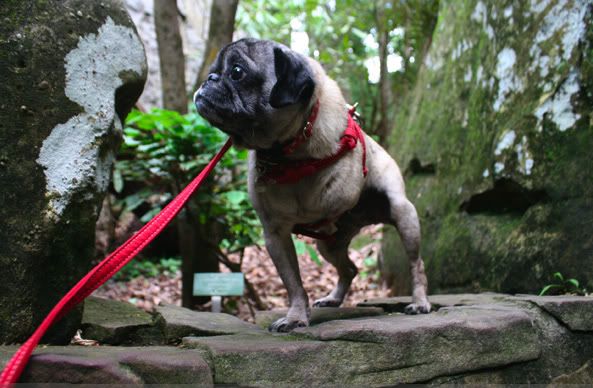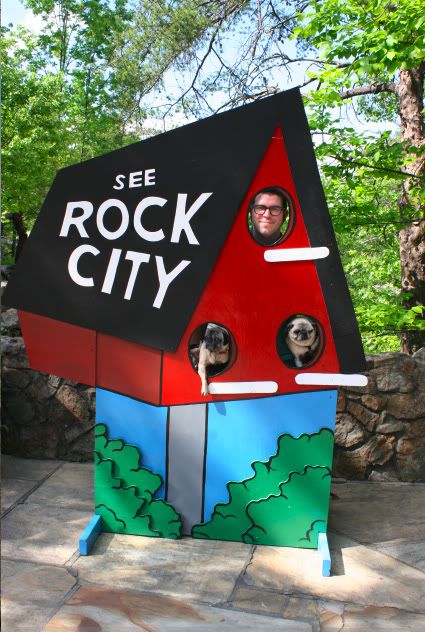 I couldn't stop laughing while we were taking this!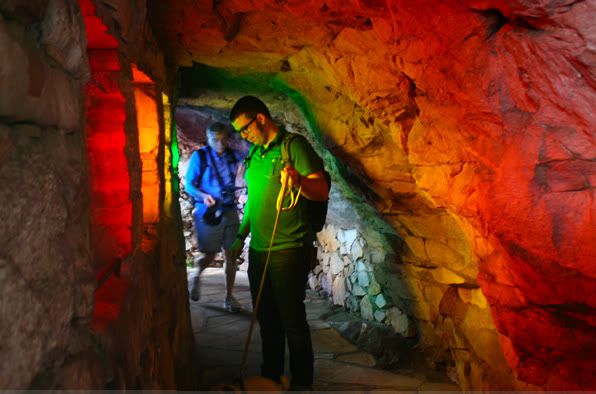 Hall of Rainbows.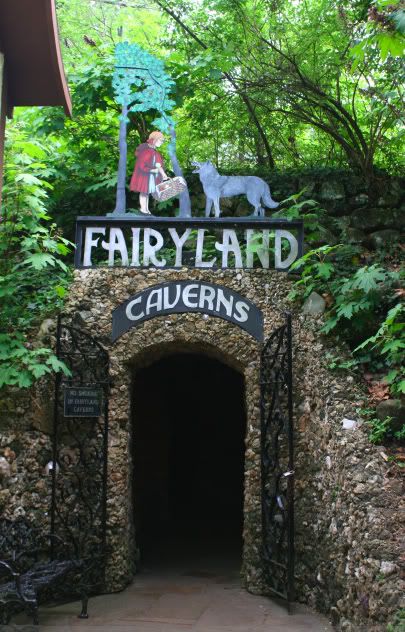 My favorite part is Fairyland Caverns! There is a fairyland neighborhood at the top of the mountain that has a similar sign. The caverns are a series of caves with black light fairy tale scenes! It is creepy and cute at the same time! Perfect right?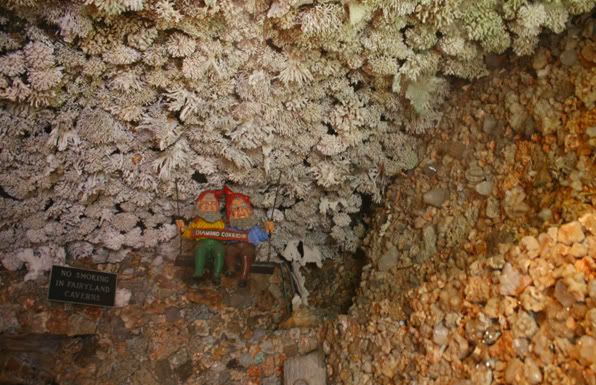 The entrance.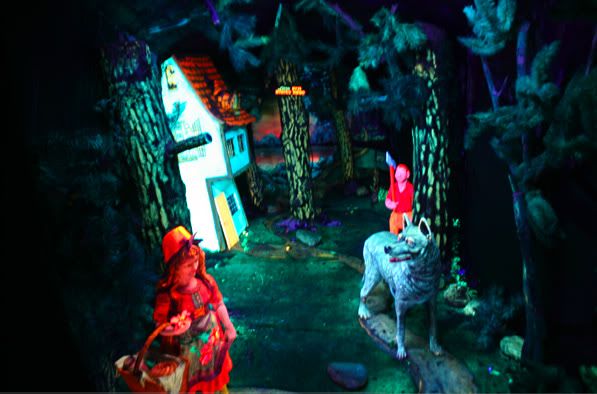 I tried really hard to get some pictures to show you, but these two were the best. Believe me, if you are a kitsch fan you need to visit! You will LOVE it!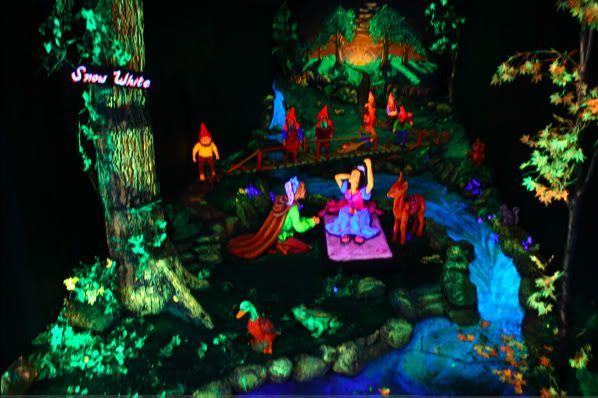 Snow White! My favorite part is a big room at the end that is a Mother Goose village. It is huge and you walk around and see all kinds of nursery rhymes, like Jack and Jill and Peter Peter Pumpkin Eater.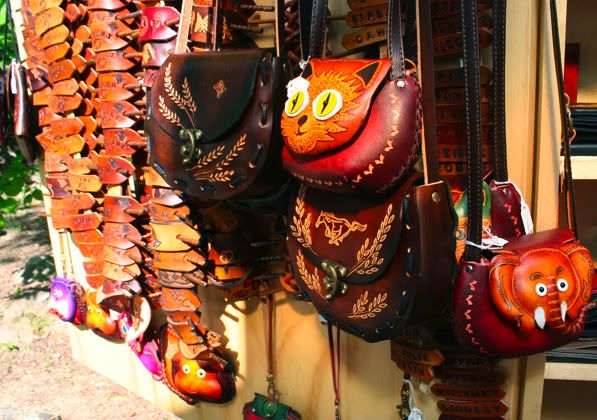 Sadly the gift shop isn't good. I did like that cat purse though! Most of it is really cheap modern souvenir stuff. They have some funny gnome hats, to bad not dog sized!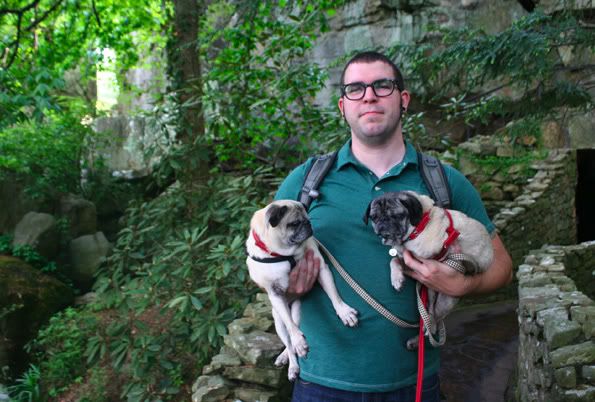 Here they are on our way out. I was so happy that they slept the whole way home. It was kind of exhausting traveling with two little dogs, I don't know how mom's do it! I'm so glad we went on this little trip, even if it left me itching for a longer road trip....