I'm so happy the Nashville finally has a cool craft show! I would love to go to Renegade or the Bust Craftacular, but it is too far for a day trip. This is the 3rd Porter Flea and it just keeps getting better! It was PACKED! I'm so glad they had the summer one inside this year. It made it much more pleasant. Here are some of the sights I saw: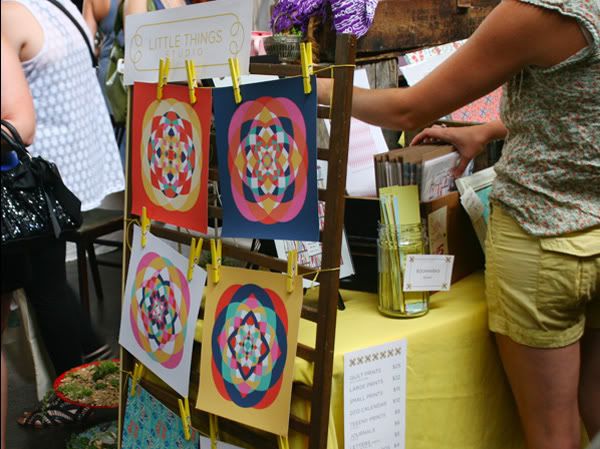 Little Things Studio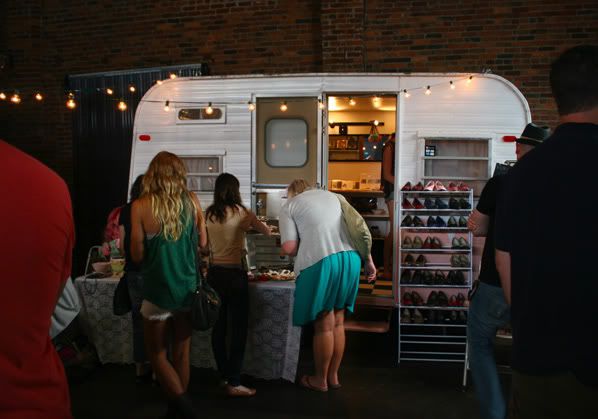 Honeybean Mobile Botique
: This made me really want a trailer! Just to hang out in. I don't know how I would survive without air conditioning though.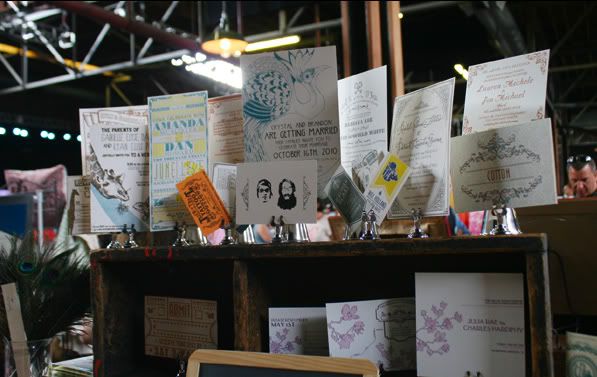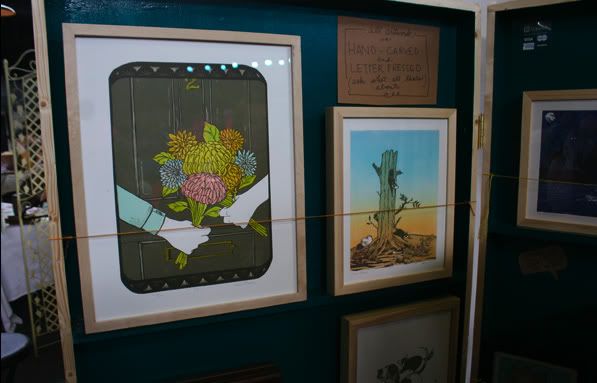 Laura Baisden Here prints are all hand carved and letter pressed. Totally gorgeous.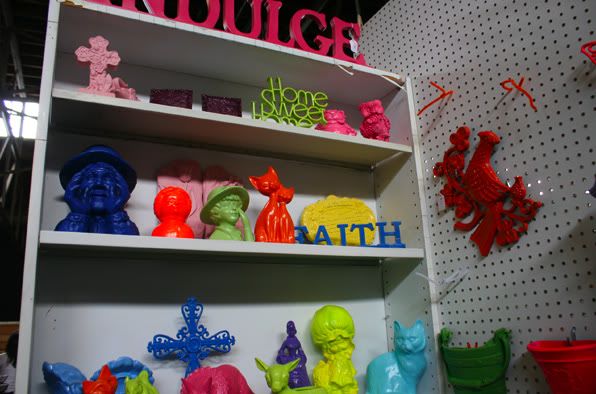 Nashpop: Made me want to spray paint all my stuff!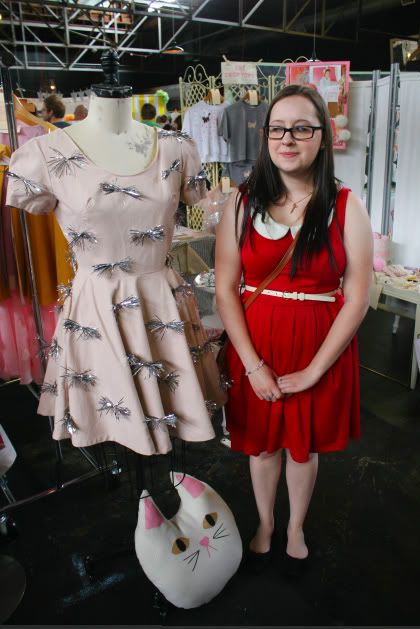 Tuft Design
: Is that a party dress or what! And that cat pillow is so cute! Speaking of cute, my friend Brittany came with me. I'm in love with that red dress!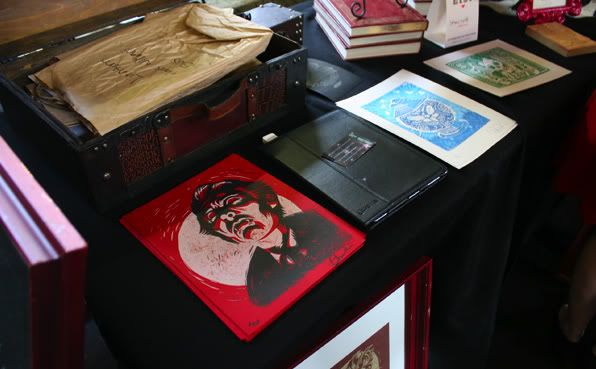 Straw Castle: I LOVE his prints. They were so inexpensive too! I bought the Elvis Frankenstein, and one of a hatchet for Travis.

Arcade Death
: I am obsessed with this guys work. I loved pretty much every single thing he was selling. I'm usually cheap and only let myself by really inexpensive prints but decided to treat myself and get one of his pieces on wood. I'll show you at the bottom!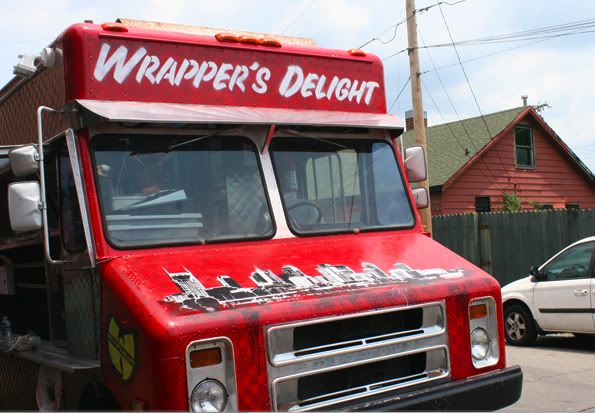 I had never seen this food truck before! Look at the cute Nashville skyline.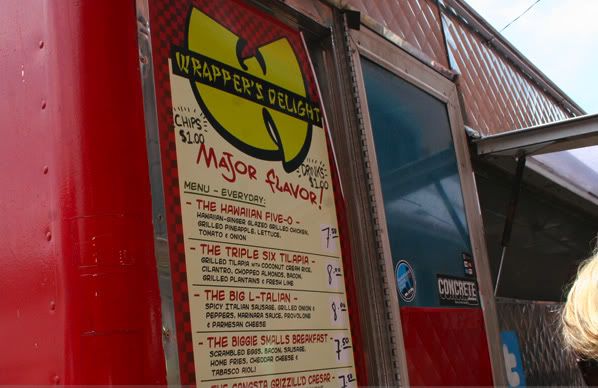 I wanted to eat there, but they didn't have any vegetarian options. Bummertime.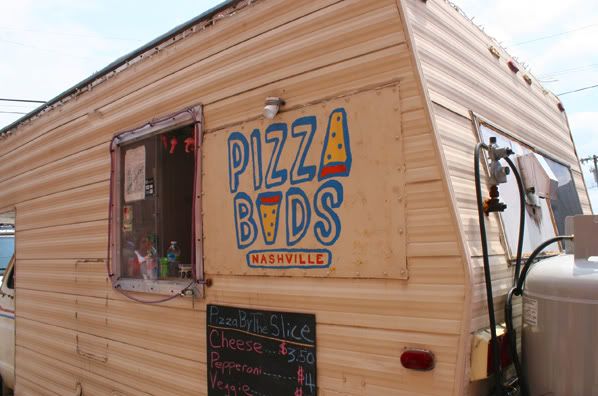 But at least Pizza Buds was there! I looooooooove them.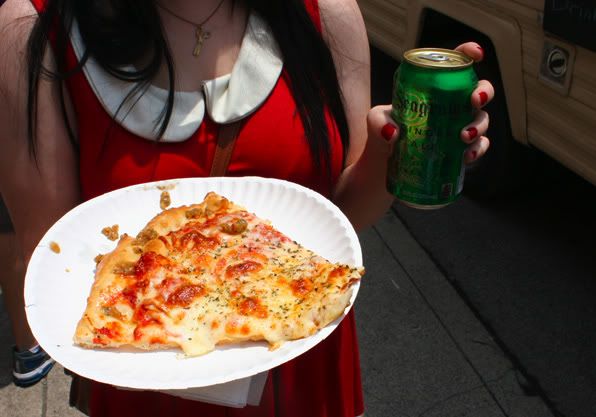 See those brown lumps? That is brown sugar. YUM.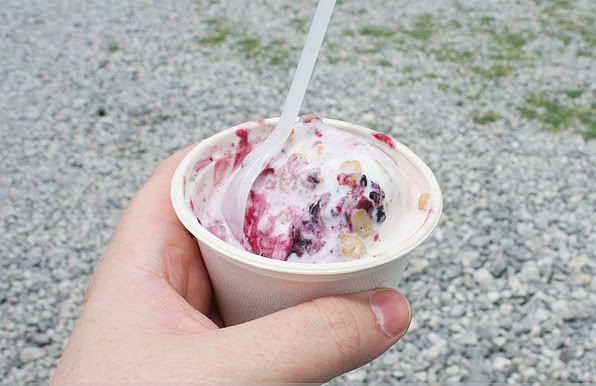 We got Jeni's ice cream. Bramble berry crunch. Delicious. BUT overpriced. 5 bucks for one tiny scoop? Geeze louise!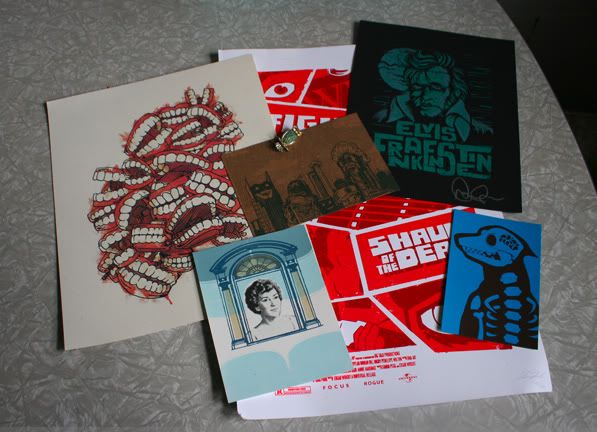 Here is what I got. Mostly prints of course, even though I have no business buying more art for my walls. The Teeth, Shaun of the Dead, and the Nashville print are by
Tim Cook.
The pretty vintage lady is from
The Clearance Sale.
I just can't resist cute art!
I bought the owl brooch from the Honeybean.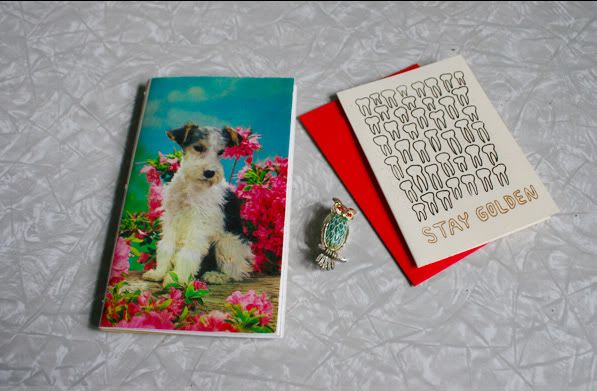 I didn't take a picture, but this little notebook and card were from Your Secret Admiral.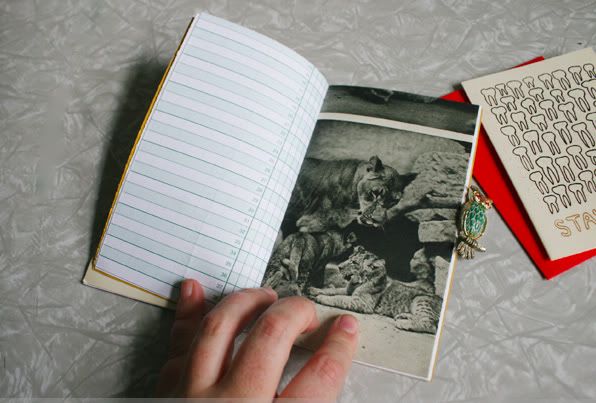 The pages inside are a mix of all kinds of papers. I really love it! I can't decide what to use it for. It has to be good! The tooth card is for a special someone! (Who I have quite a little pile of stuff to send to them. Maybe I'll be good and send it soon.)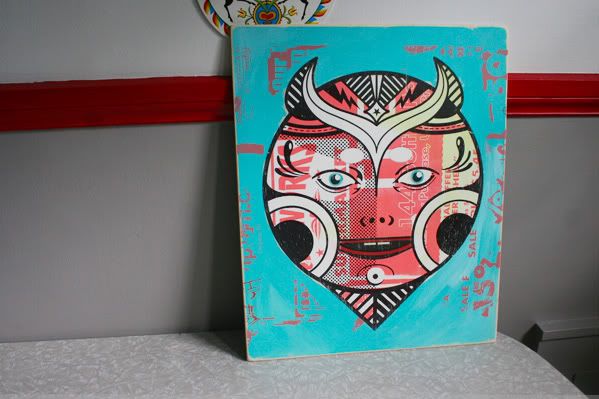 And here is my Arcade Death print! It is silkscreened and painted onto a piece of wood! I really really love it. I haven't decided where to put it yet. Right now it is on my mantle so I can stare at it all night while I'm messing around on the computer.
I didn't buy anything from them, but I liked Family Tree Design: I love the Stowaway print, and all their monsters! Especially Chupacabra. I just couldn't justify one more print!
I also bought a shirt from Mary Ink: I bought this shirt. I love it! There is no picture of it because I was wearing it while I took these pictures.
Hopefully they will do the market again before Christmas this year. If you are in Nashville you better come out and support it! I love seeing all the local and regional artists there!