Chloe stayed with us again this weekend! Is it dorky that I LOVE it when people ask me to watch their dog? If you are in town, I'd love to hang out with your dog! My payment is getting to pet them. Haha. When Chloe is around Phyllis and Priscilla are much more active, and they actually play with their toys. Look at these cuties! Chloe likes to make herself a little nest wherever she is.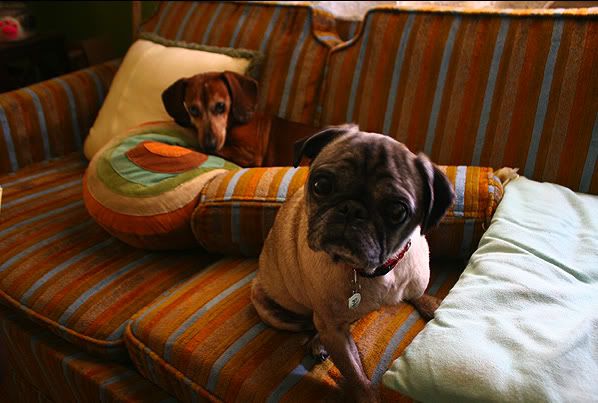 Oh Phyllis.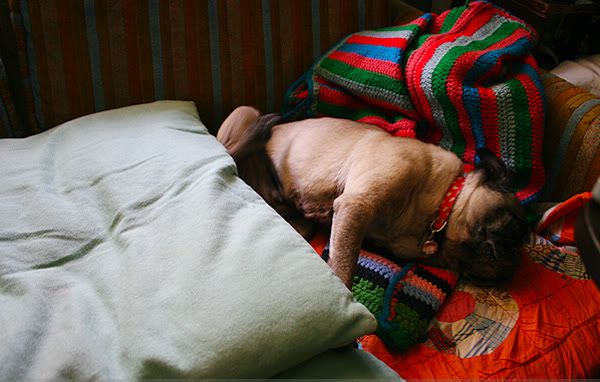 I love Priscilla's ears. They are so silly.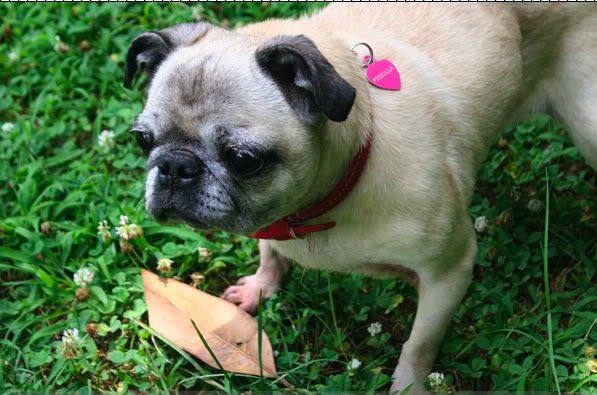 I love getting my dachshund fix! We were actually planning on getting a dachshund when we started looking for a dog, but my heart got stolen by pugs.