I cannot believe I haven't been to Bobbie's Dairy Dip until now. I put the address in our GPS 2 years ago, but just hadn't made it out. But then Lauren over at Old Red Boots posted about it, and it gave me the push to finally go! Yesterday Travis and I went to a noon showing of On The Town (I LOVED IT!) and then went to find Bobbie's. I'm so happy we did!
So cute!

Look at these shakes! It was really hard for me to pick what kind I wanted. I had decided on the Loretta Lynn, then at the last second switched to the Memphis Mafia. Next time I want to try the Chubby Checker! Or maybe the Ali Baba.
The only thing that would have made it better was if they made butterscotch dip cones. I haven't found anywhere in Nashville to get one!
I love all their color choices.

I got a grilled cheese, which was awesome on a sesame bun! Travis got a veggie burger and said it was great. We shared a large fry, and they were good too. I loved the big grain salt on them.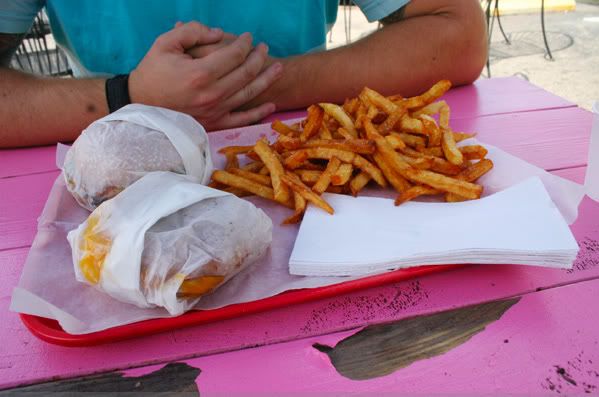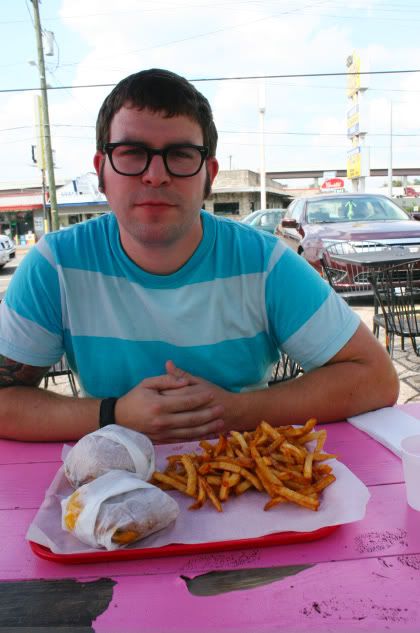 I was so happy to spend the whole weekend with Travis, too. We had planned on going to Louisville for the weekend, but some car trouble put a damper on that. But we did a lot of fun stuff and really made the most out of our time. And we'll be back to Bobbie's before is closes for the season!