Over the weekend Travis grandmother was in town, and the whole family took a trip to the Country Music Hall of Fame and museum! I had actually never been there. Even though I LOVE old country music, I assumed the museum would be more of the current lame variety. Boy was I wrong! First of all, there was a special Patsy Cline exhibit. My best friend introduced me to Patsy in high school and I've been in love ever since. Look at how beautiful she was!
They had a huge screen set up across from the entrance. It looked so great. And the framed images on either side of the doors were Patsy's hand written versions of her life story.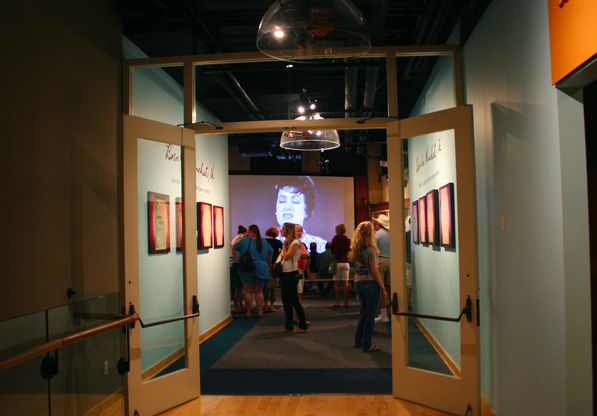 Part of her salt and pepper collection! I was STOKED that this was part of the exhibit, and I wish there had been more! At first I thought that turkey was the same as my set, but alas. Oh I love would love to have a set from her collection. Amazing.
Patsy drew ideas for her costumes and her mom made them for her.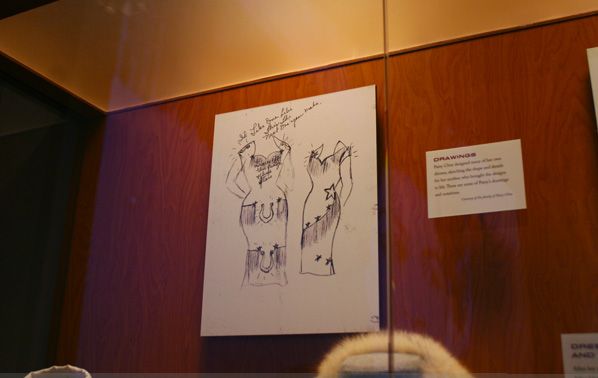 I never realized how TINY she was until I saw her clothes! I wish I had a cute western outfit. After the Pasty stuff, the bejeweled/embroidered outfits were my favorite part.
Her jewelry box! They also had a scrapbook she made about her career! For real, it was like all my favorite things in one room. I ever love that crazy fancy cigarette lighter to the left.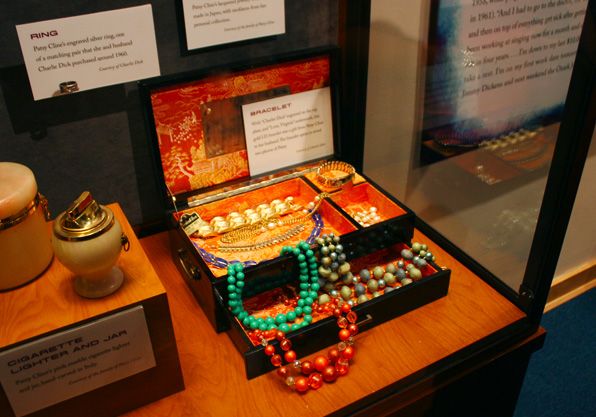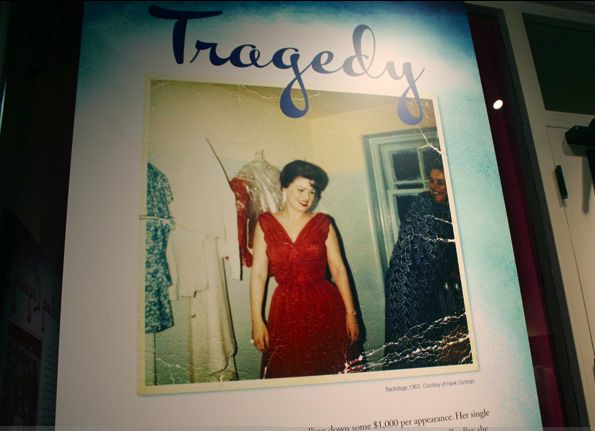 The Patsy record wall! How good do these look all together? I'll take one of each.

I was gushing about how much I loved this cover, how I've kept an eye out for it but never found it, how I would love to have it. So Travis pulled out his phone and bought me a copy! True love.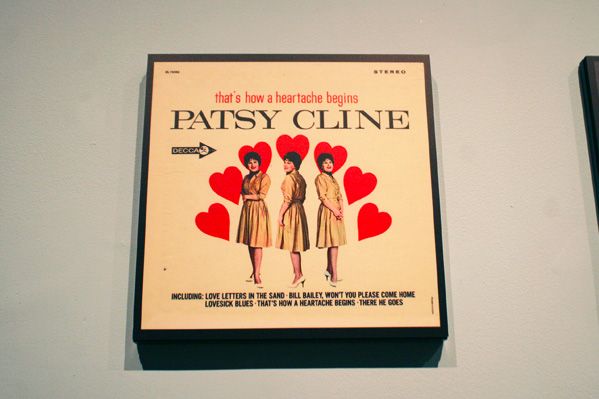 The rest of the museum was really great too. There were all kinds of amazing things to look at, and cool videos, and great music. They had Elvis's limo with paint maid with diamonds! And a great convertible with tooled leather interior and 1000 silver dollars embedded in it!
Cutest typewriter.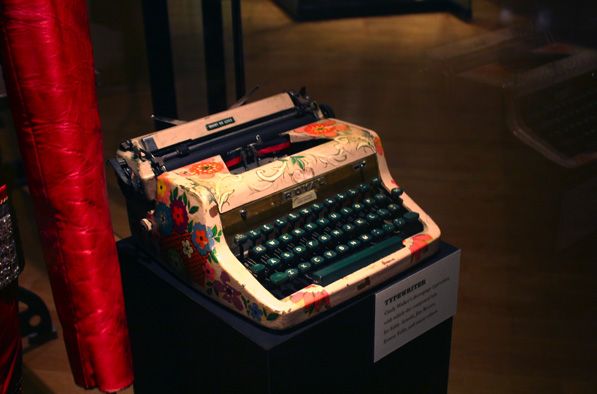 And this adorable tie! For real, even if you don't care at all about country music, the vintage stuff is worth the admission price.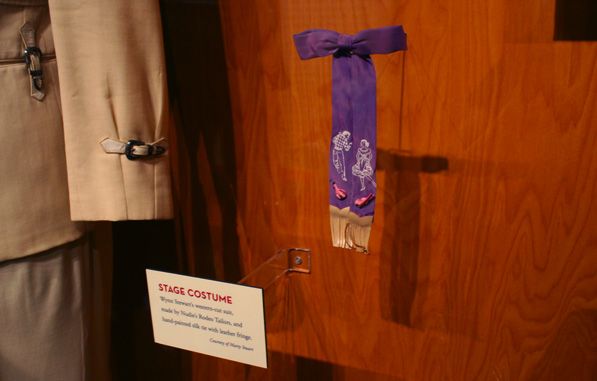 The fur Brenda Lee wore to her prom. Could she be any cuter?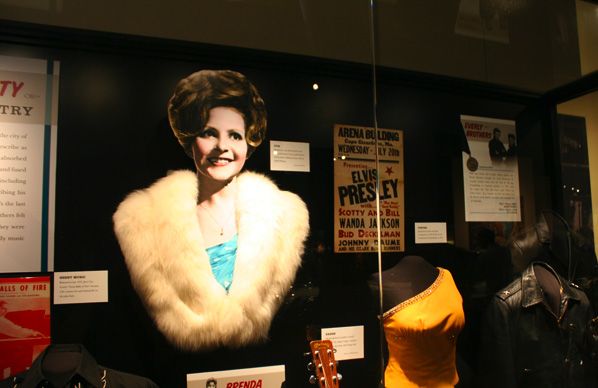 I kind of want a mural of Dolly as the Statue of Liberty in my house.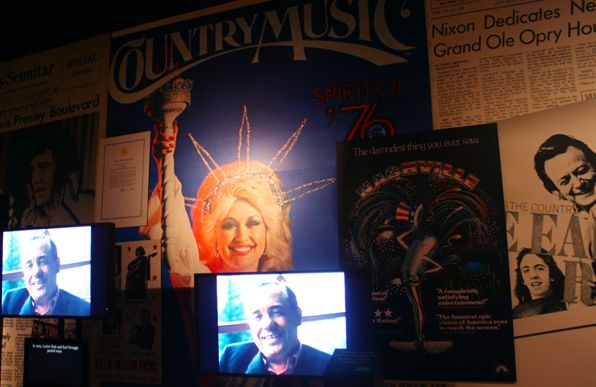 Or a huge framed portrait of her and Porter.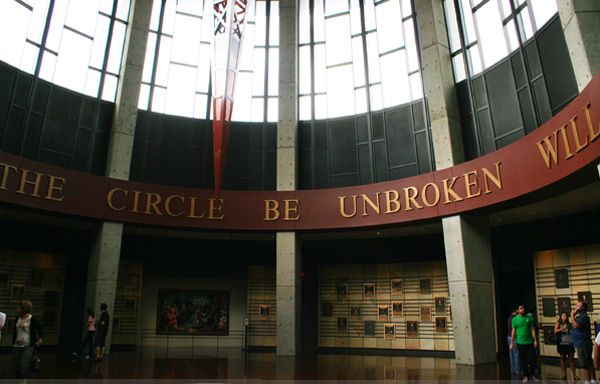 The gift shop has lots of western shirts. This one wasn't actually cute, which I didn't notice until I got home and looked at this. Haha! I wish they sold Nudie suits.