Garfunkel and Oates came to town last weekend! Travis and I went with our friends Ryan and Nicole and it was so awesome! I think I heard of them the first time when they were profiled in Bust, the best magazine in existence today. Here is one of my favorite songs they do:
There are a lot more funny songs on youtube, not all safe for work, just a warning. Haha. I haven't laughed so hard in a LONG time. They were so hilarious! I'm glad Ryan reminded me. Here we are in the alley behind the club. They were giving out free kazoos and I bought one of their cds.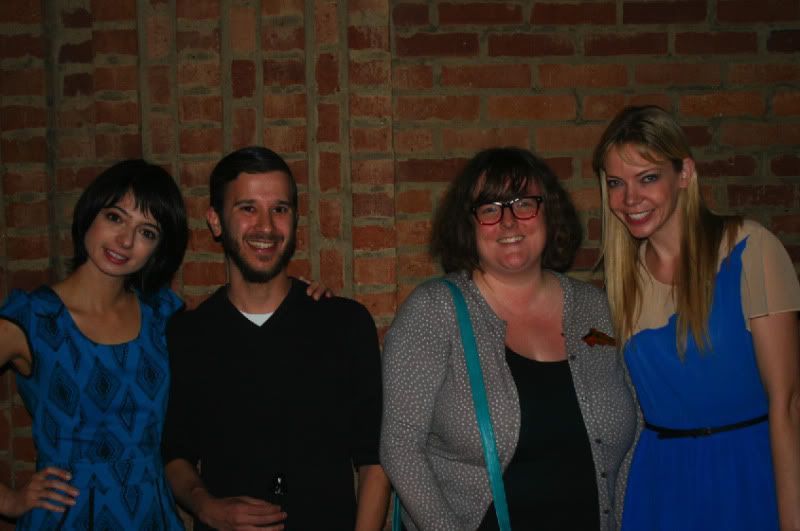 The only part of the night I didn't like (other than that the club makes you buy two crappy things even after you pay the 20 dollar door charge) was the warm up comic. He kept telling really stupid sexist fat jokes. Thankfully the crowd was NOT into it. It was painful. We avoided eye contact when he was out by Garfunkel and Oates selling thongs. Seriously. Ugh.