I don't usually do posts like this, but I have seen so many cute vintage inspired Halloween things lately I couldn't resist! First up, have you seen the things that Magpie Ethel makes? I'm in love with how she uses little vintage bits that she picks up at estate sales to make all new creations! Look at these!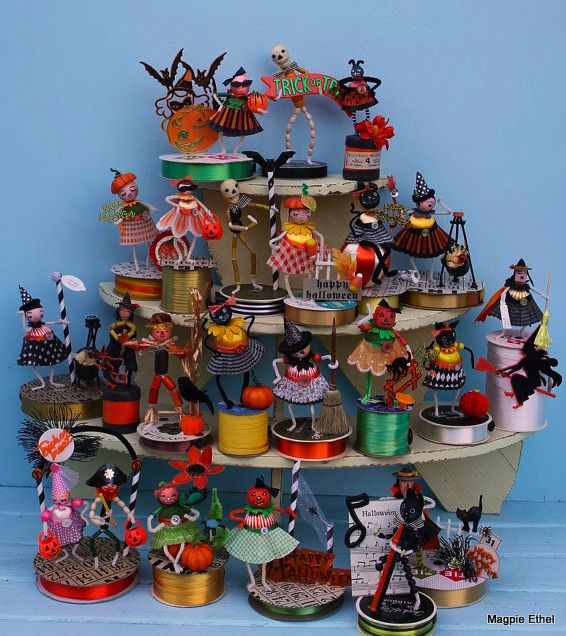 This was my favorite one! I sadly missed it when she updated her
etsy shop
. She has a few Halloween creations left. I'll try to be faster next year! I can't wait for her Christmas update!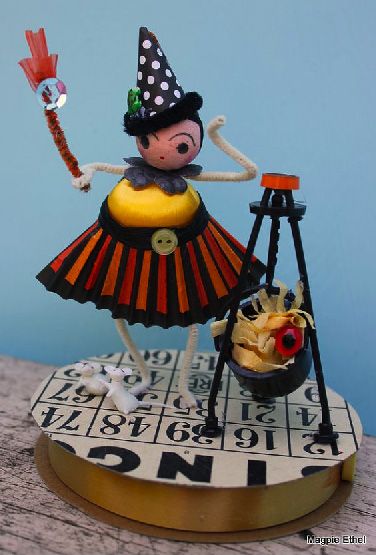 I hadn't see this shop until recently when
Heidi
posted about it, but I am in LOVE! The shop is called
Meaicp
and she makes the most beautiful corsages! It is like vintage corsages, which I love, x1000! Look at these halloween ones! So amazing. I know a few of you are Christmas corsage collectors. You should check hers out! Again, I LOVE how she is making something new from cool vintage stuff.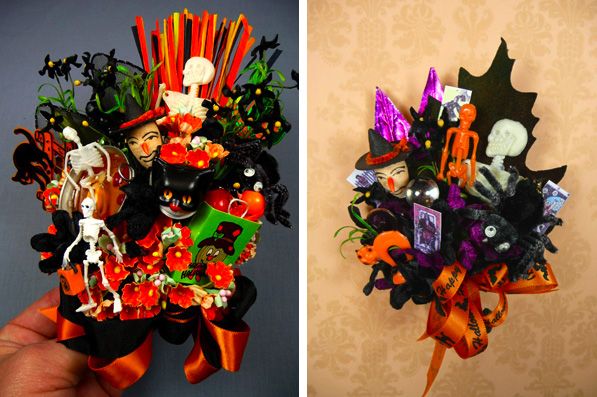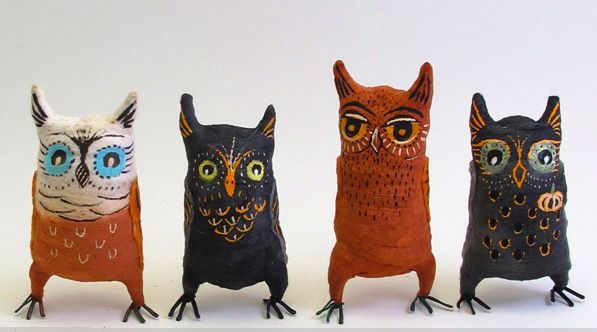 I've mentioned her before, but I am a big fan of the V
intage by Crystal shop!
Her Halloween update did not disappoint! I got an owl, thought not one of the cuties above! Her little ladies are great too. I love their crepe dresses and pointed hats.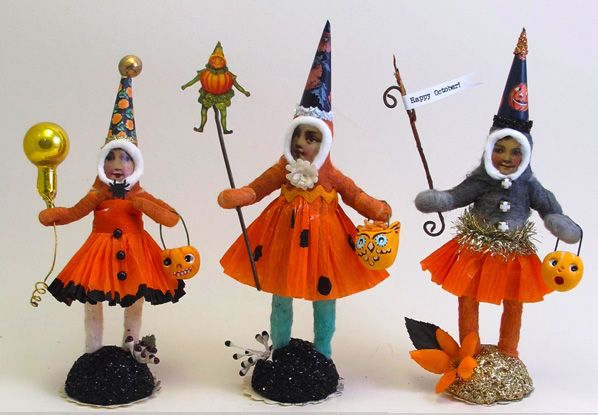 This isn't technically Halloween I guess, but she would look great framed in a Halloween display! She is by
Amanda Atkins
. This
print
is on my Christmas wishlist for sure, if I can resist that long!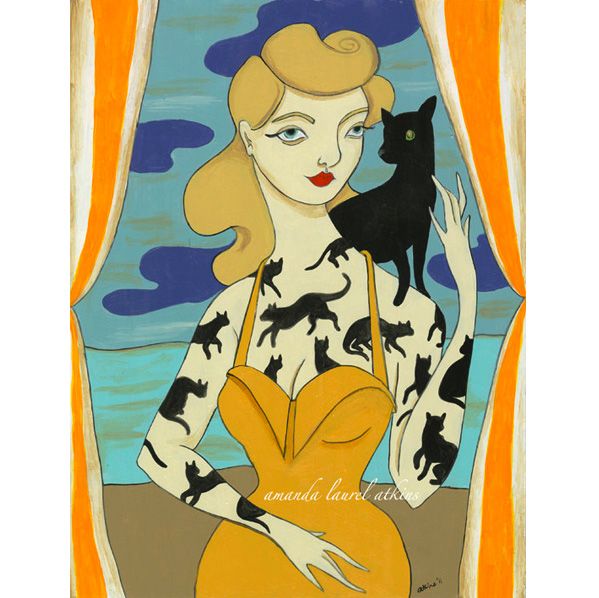 And of course I have to mention my best friend's shop,
Olivia Frankenstein
! She has so many perfect Halloween goodies! Her Ouija board purses are pretty amazing, but right now I'm into this
vintage cat wallet
! Her wallets rule. I have one of them. Though I wouldn't say no on with a glitter background like this!