I haven't been to the Goodwill pound store in a WHILE. Travis goes almost daily, but I just can't handle it all the time. Especially since they stopped putting out the vintage china. And since I got in trouble for taking pictures. Now I have to sneak with my phone. But I went the other night with Travis and my friend Crystal. There were TONS of Halloween costumes. Like this tooth!
Also notice the rock tumbler in the background. I wanted one so bad as a kid! Did anyone have one? Was it actually cool? Or boring? Maybe I should have bought that one!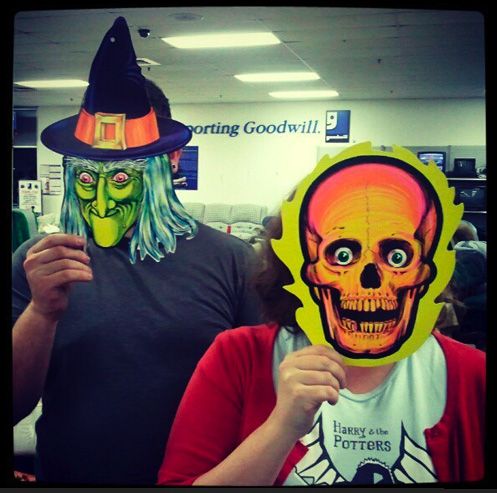 Travis found me this AMAZING bag. If you can't tell, it is beaded!! The dark back is the fabric, and it is sheer. It is so weird and so cute!
Crystal found a few cute spooky things. I'm jealous of her shirt.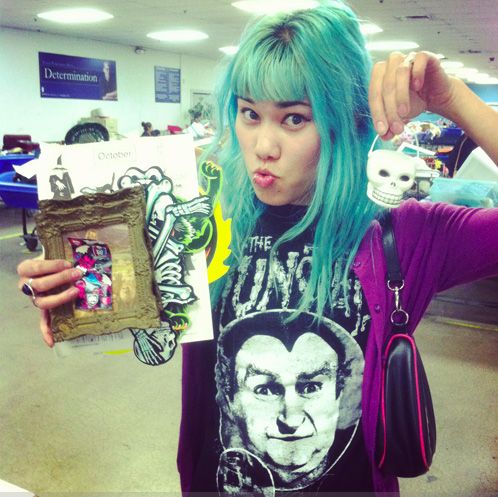 This might be the best thing we bough. Totally worth a dollar. It looks really good with shorts under it I think. And Phyllis is the perfect sidekick.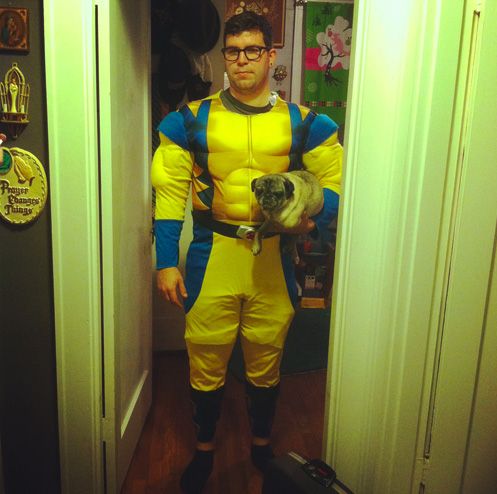 Every year I get excited to eat one of these jack o'lantern donuts. And every year I get disappointed that it is just a plane donut.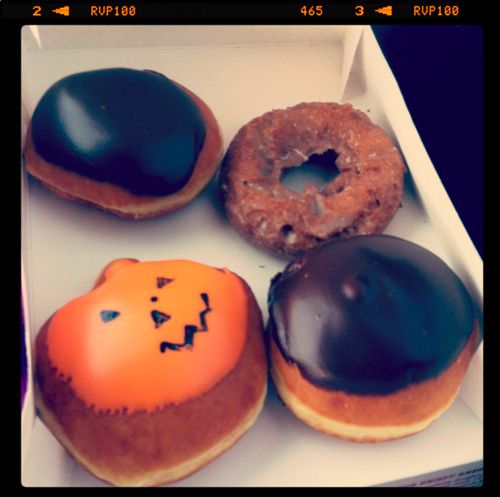 I've been really trying to make my case at the antique mall do better. I OWED them money last month, and I don't want that to happen again! My biggest problem is I don't want to give up "the good stuff." But I find if I put it in the booth a day or two after I buy it, it isn't as hard. So I've been in a frenzy of cleaning and pricing. We'll see if it helps. Look at this cute planter!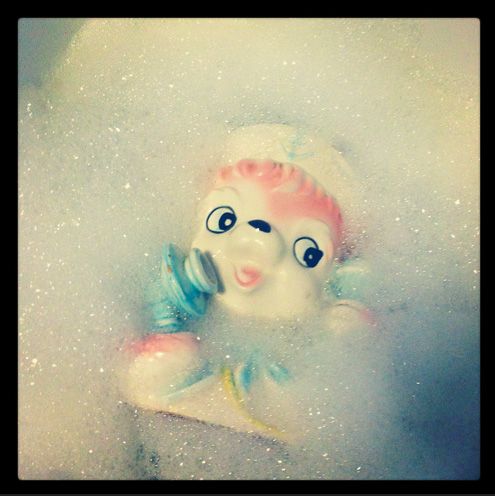 Halloween costume shopping.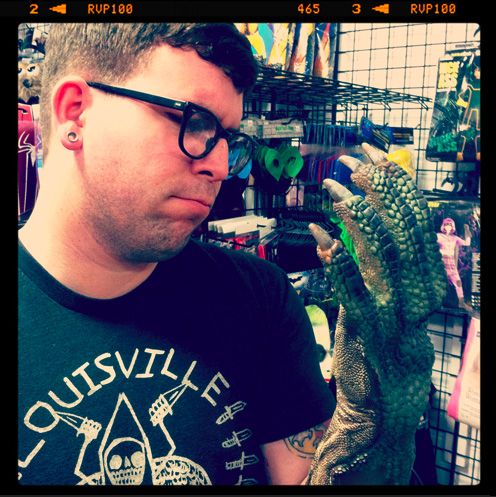 I'm excited that it is finally cold enough for me to wear the fox sweater I got a Target awhile ago!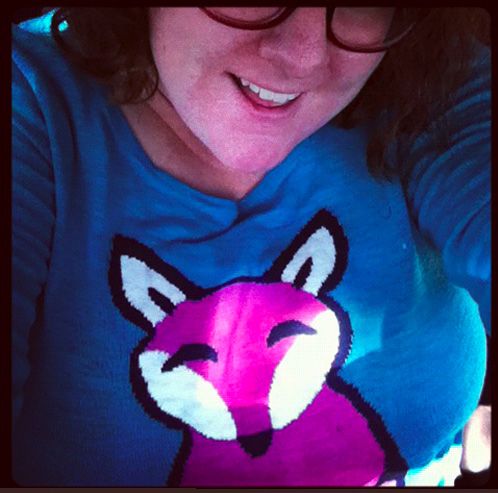 Scampi is suddenly obsessed with sleeping on my pillow during the day. She is lucky she is cute. I'm actually allergic to all animals, but it isn't so bad as long as I'm not laying in their hair.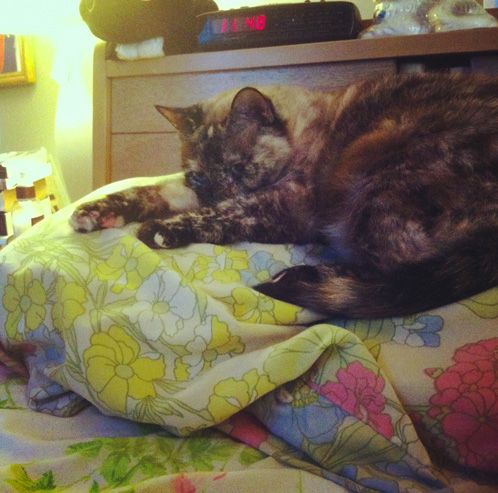 We went to a wedding recently and when Travis was doing a funny dance with my friend Thomas he totally split his pants! So hilarious! The wedding was awesome! I was sore the next day from dancing.

Tonight I am going to drive all night to get Travis to his
Tough Mudder
race on time. You should watch the video on that website. Travis has been looking forward to it for months! It looks like my personal version of hell! Wish me luck! I hope I can stay awake!