I'm a little sorry to to do instagram posts in a row, but I can't resist these pictures of Phyllis and Priscilla. Also, we are home from Tough Mudder and I'm SO TIRED. I can't wait to tell you all about it. But it will be a day or two before I get through all the photos! So! Until then please enjoy the cutest girls in the world!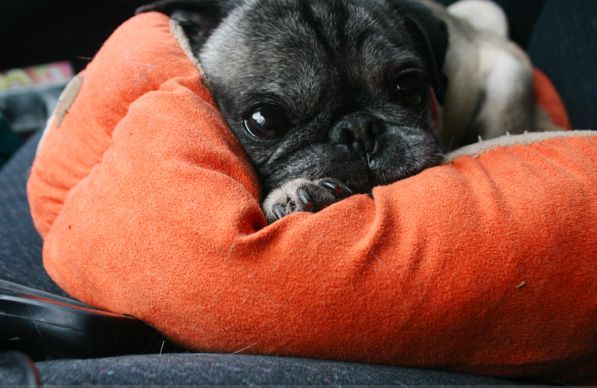 Here is Phyllis on our way home from her vet appointment. Her check up for her teeth went great! Her gums are healing perfectly and she can go back to her normal food! I just have to start brushing for her. We'll see how that goes.
My family.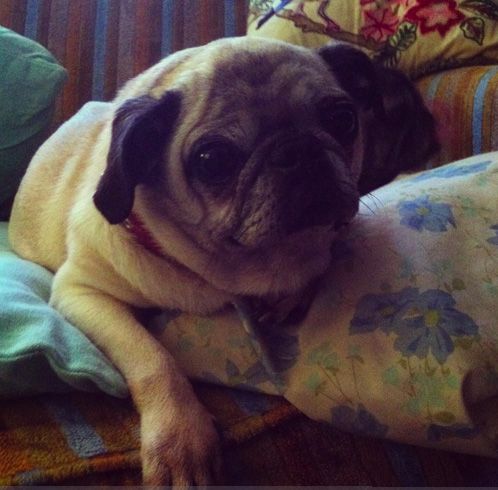 Look at that sweet face! This was probably the first time she has sat on the couch without barking at me nonstop while I sat on the floor and folded laundry. She must have been sleepy.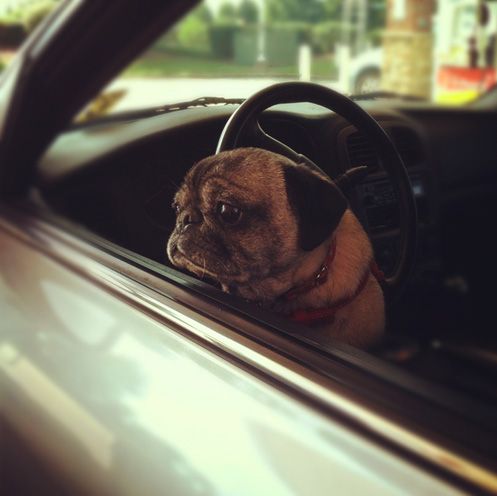 Watching me pump gas. So melancholy.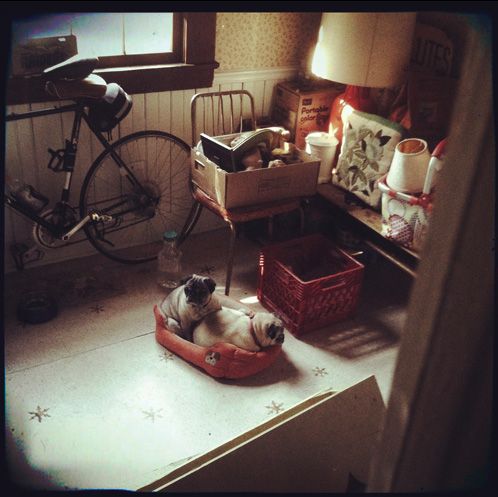 This is me spying on them through the windows above my kitchen sink. I bought them this little bed and Travis said there was no way they would both fit. There are probably four beds in their little room, and look where they chose to be! I texted this to Travis of course.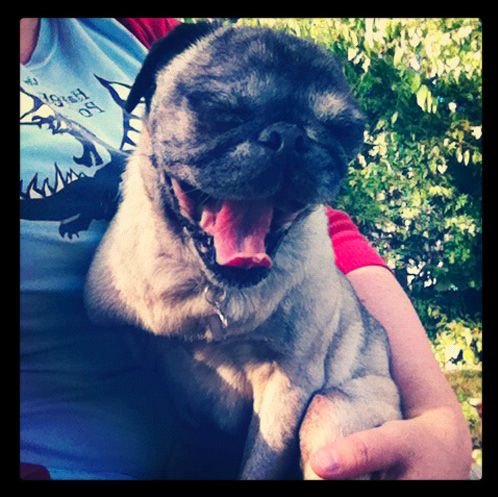 Yawning is always cute.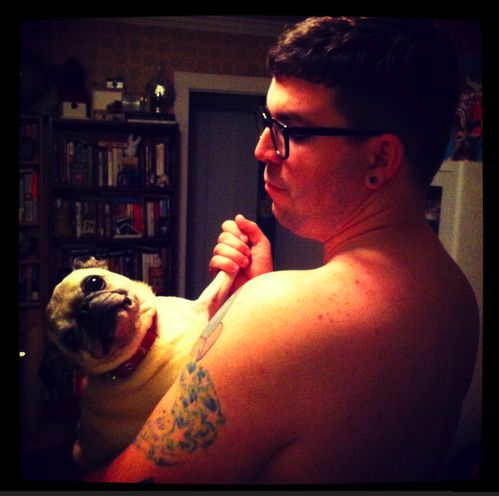 This is one of my favorite pictures. We were listening to 45s and Travis started slow dancing with Priscilla to "Hello" by Lionel Ritchie. Look at her face! She was staring at me the whole time.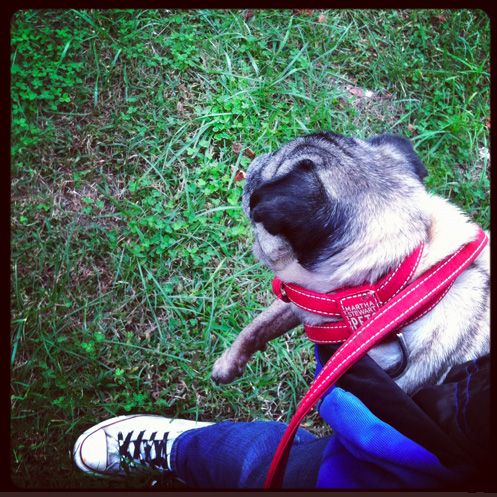 My view of Phyllis in her sling. We've been doing lots of walks lately. This is one of the only times of the year where I can really take them out for more than a few minutes at a time.
Ugh, I love them so much! They are both asleep in my lap right now actually, both snoring away!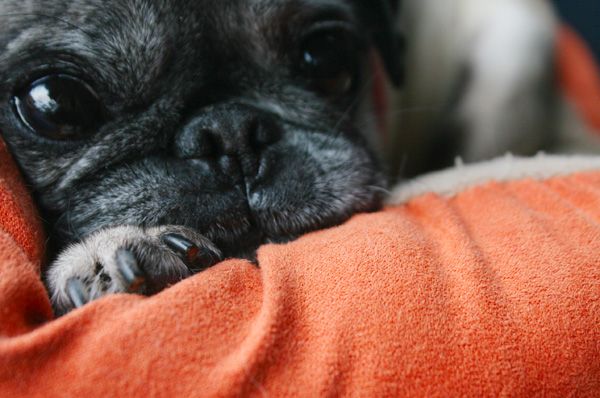 And one more of this sweet girl.