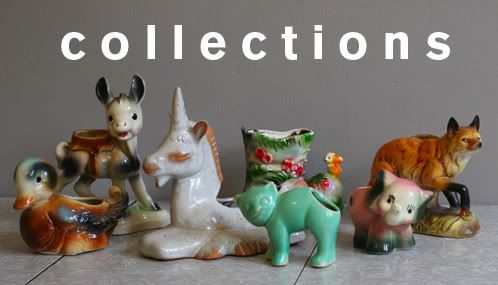 Oh man, I haven't posted a collection since February! And you know I'm not out of them! I've been wanting to share this one for a long time but it is kind of hard to photograph. So here is my collection of Black Forest style weather houses (with an occasional cuckoo clock!) I have them hanging on a wall in my craft room. I would love to fill the whole wall someday!
I like anything in this style, so I include the little cuckcoo clock in this collection. I just noticed, when I was taking the photos, that it is probably missing a roof. Oops! Still cute.
Here is the one that doesn't work. I'm not sure why. But you can see the little guy better. See his umbrella?
This one is a different style, I haven't seen others like it. It is Hansel and Gretle themed! See the witch? There is a little printed scene behind them with an open oven! Cute and creepy!
So there you have it! My little collection of Black Forest weather houses! I don't really seek these out, I just buy them when I come across them in the wild for a reasonable price. Maybe someday I'll be able to fill the whole wall!