I'm going a little bit out of order here, but I'll hope you forgive me. I'm not ready to post about my Richard Simmons encounter yet. (That sounds kind of dramatic. It mostly has to do with me not feeling like hooking up the scanner!)
Like I mentioned in my previous post we decided on Tuesday afternoon that we would go to Palm Springs the next day instead of hanging around LA. That might have put us in the position of scrambling for a hotel room, but I knew just where I wanted to stay! I will never pass up a chance to sleep at one of the wig wam motels!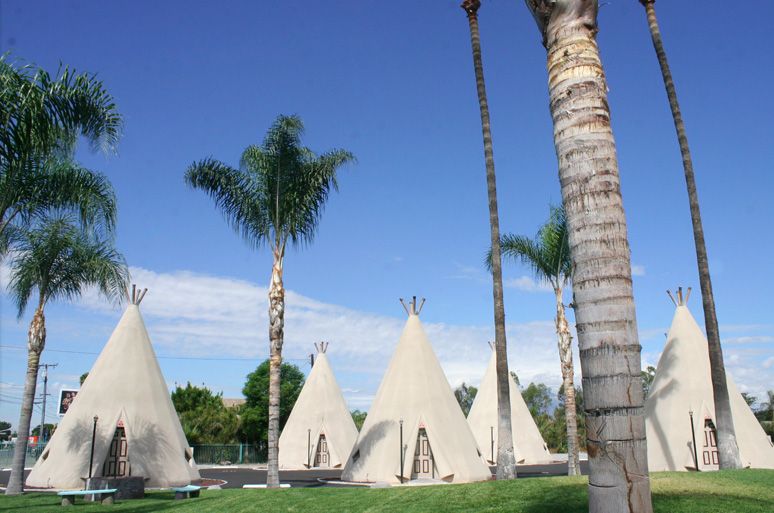 Why are they always called Wig Wam hotel when they are always teepees? Aren't they CUTE! Travis and I talked about how perfect it would be to make one of these into your lake house.
We stayed in the one to the right! It ended up being very spacious inside! It was much nicer than the one we stayed in in Cave City on
our anniversary road trip.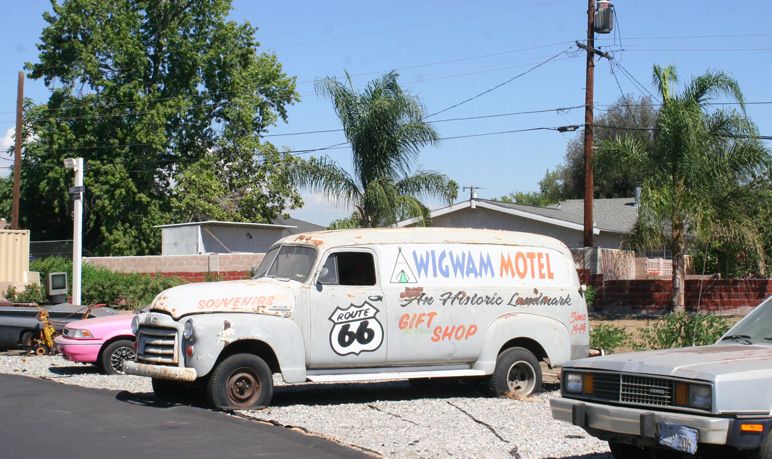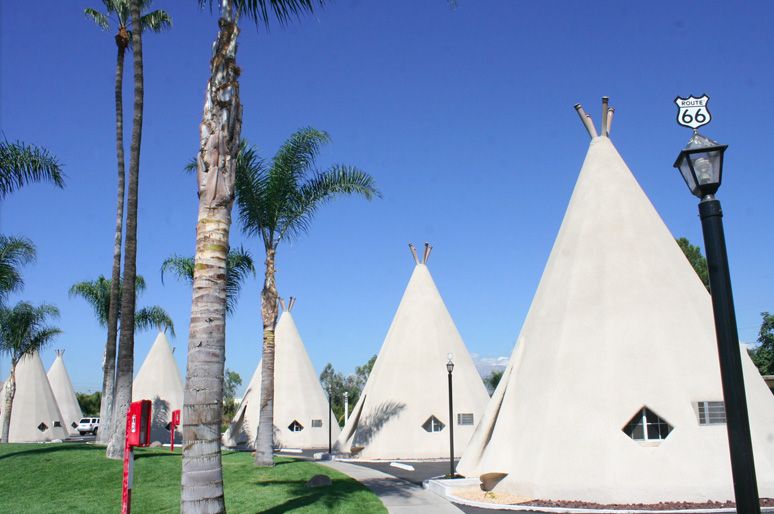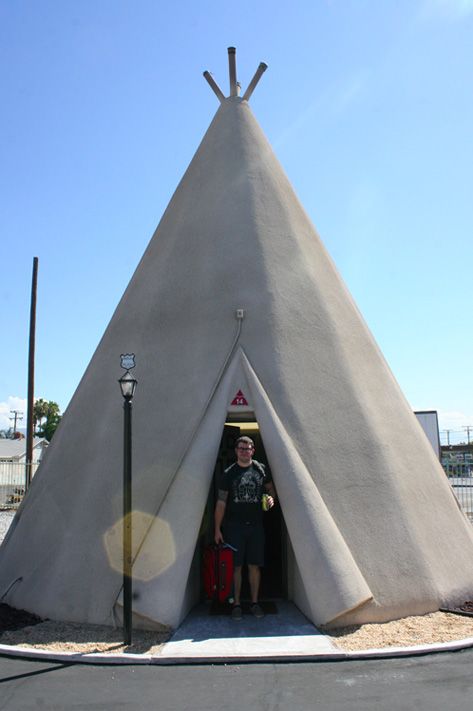 I wish there were teepees to stay in everywhere!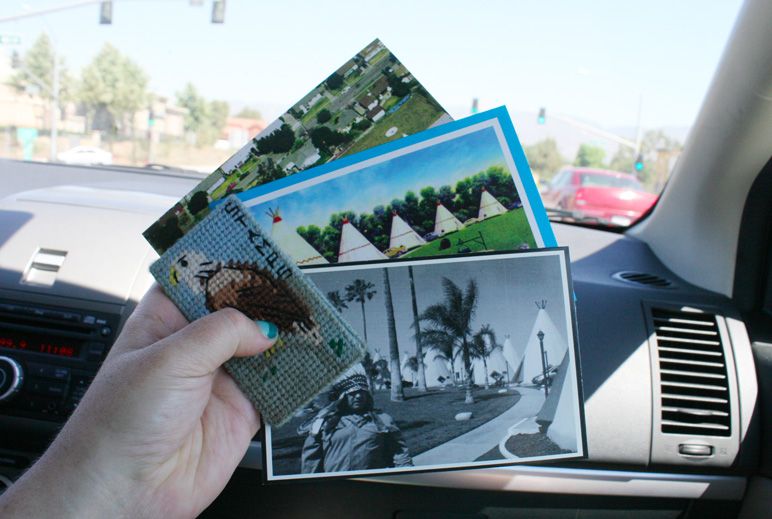 I was good and sent lots of postcards on my trip! I always say I'm going to and take stamps, but sometimes they don't make it in mail until I get back home. I sent some from a post box at Disneyland, and they are supposed to have a Disneyland post mark. We'll see, neither of them have shown up yet!
On our way out of town we stopped at
Viva La Vegan
, the biggest totally vegan grocery store anywhere! I was surprised by how big it was! We loved it!
We bought tons of stuff we haven't seen before to bring home. My favorite thing were those cookies on top. Banana chocolate chip! Yum, I need to try and recreate them!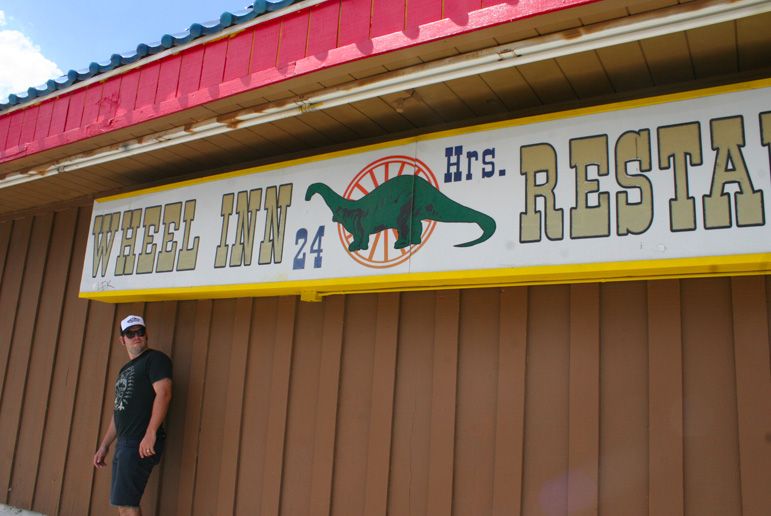 I didn't realize until we were on the road to Palm Springs that we were about to pass one of the places I have always wanted to go! The Cabazon dinosaurs that are featured in Pee Wee's Big Adventure. Which has been on of my favorite movies for as long as I can remember. Expect I used to get SO scared when Large Marge was on screen. The stuff of nightmares!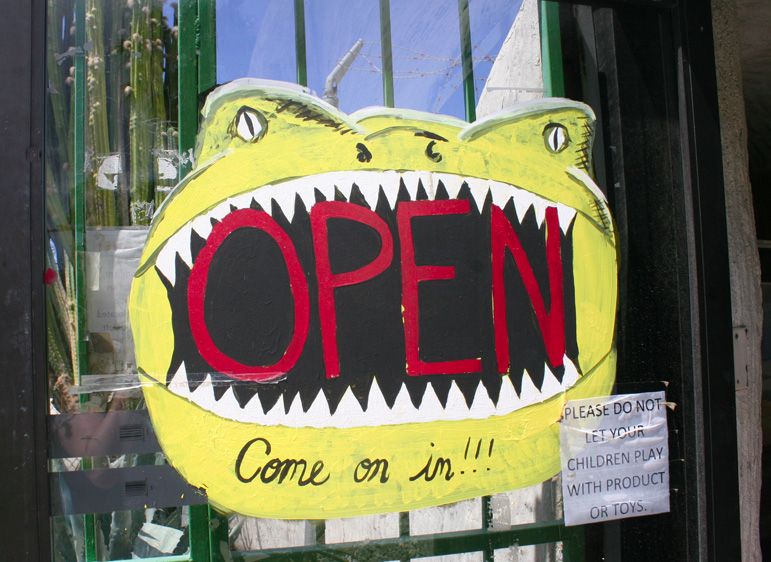 This "come on in!!!" is referring to the fact that you are climbing into one of the dinosaurs! There is a pretty crappy gift shop, and their smashed penny machine is broken! But you can get a pre smashed one from them, thank goodness!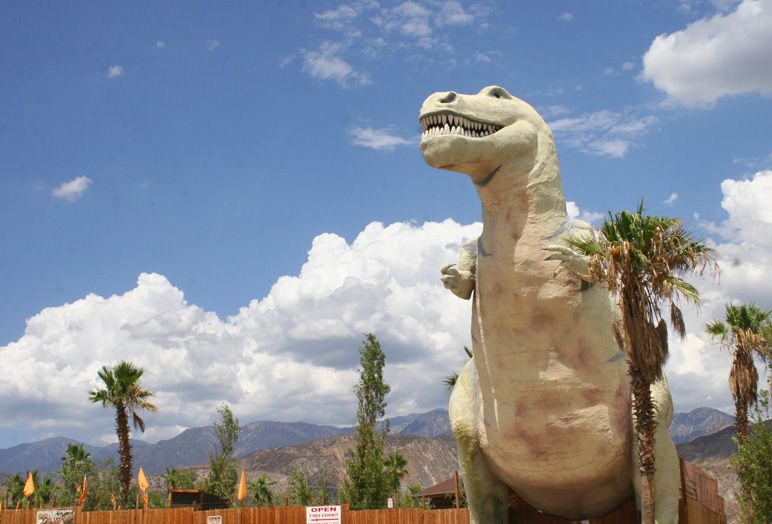 Wow! Look at that guy! So amazing! We didn't spring for the dinosaur exhibit so we didn't get to go up in him, but that's ok.

It was still super exciting!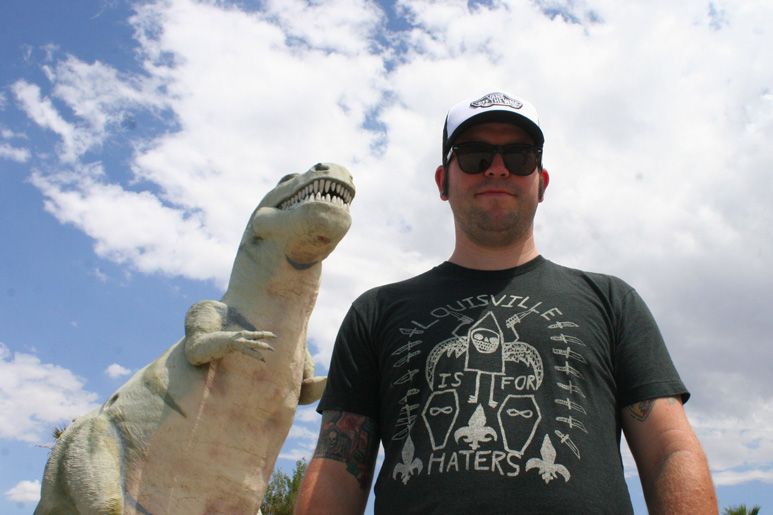 It was also REALLY HOT! We heard on the radio (by that time we had finished our Star Trek audio book) that it was the hottest day of the year!

Travis was pretty much over it by this point. Haha. But I'm so glad we stopped!