When we went to St. Louis a little while ago we had to stop in Metropolis, Illinois. This was our
fifth time
, but it is just too good to resist! The main draw is the giant Superman statue of course.
There is a Superman museum there that is really awesome! Even if you aren't into Superman (I'm not really). It is full of all kinds of cool vintage stuff and weird displays, like a whole case full of Superman wigs. It's really cheap too. I totally recommend it! We were there too late this time, it had already closed for the day.

There are almost TOO many good photo ops. It is a model roadside attraction.


Oh Travis.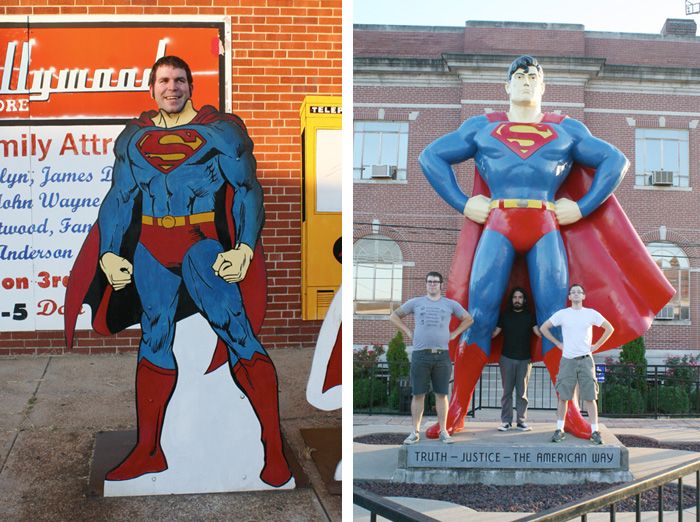 I loved how people looked from behind the cut outs. So awkward!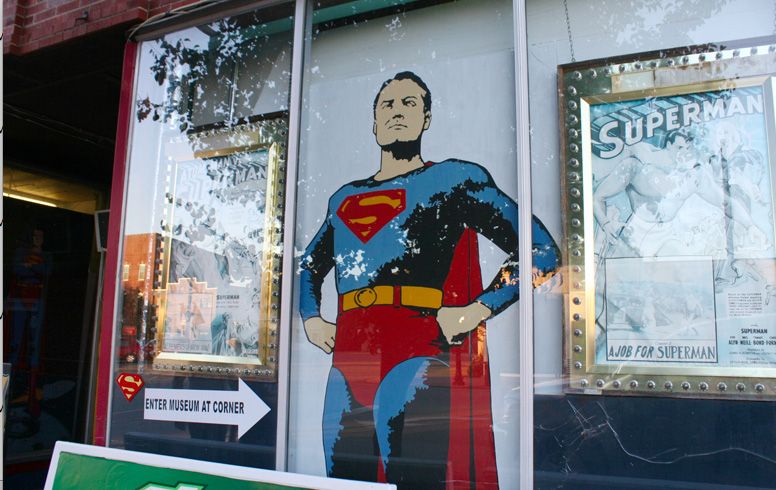 We walked a few blocks away to see the Lois Lane statue. We passed Thor's on the way.

Lois was pretty cute. I wish she was giant though! Their town paper is called the planet and has a pretty great big globe in front of it. I should have gotten a photo!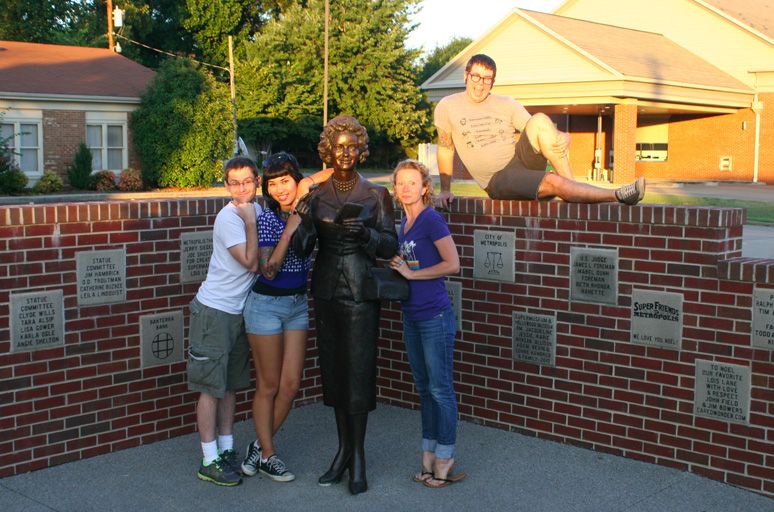 On our way back to the car we saw this cute guy sitting in front of a weird mouse thing down a side street. We couldn't resist going to see him! We asked his owner if we could pet him of course.

What a cutie!


He was very excited to meet us.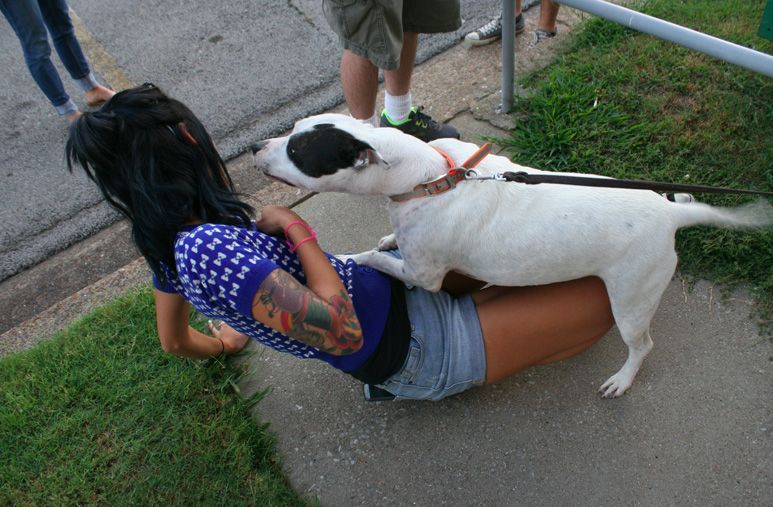 If you are driving past, you really have got to stop in Metropolis. It is one my favorite roadside stops of all time!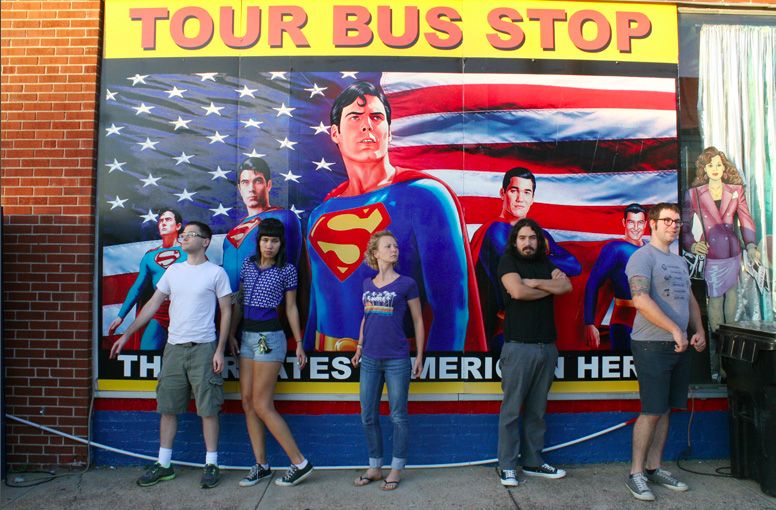 I really love that you pass the Big John grocery store on your way to Superman. Big John is actually significantly bigger than Superman! Haha, how embarrassing for the man of steel!