allright guys! i'm going to catch up on my journal! here are some pictures from the movie in the park last week! they do this every wednesday night in june and sadly i was out of town for batman and bill and ted's excellent adventure. thankfully mean girls got rescheduled and we are going to that this week. so here is kung fu panda in the park night! also kyle's last night in tennessee. he got a really really great design internship in new york city so he will be gone for four months.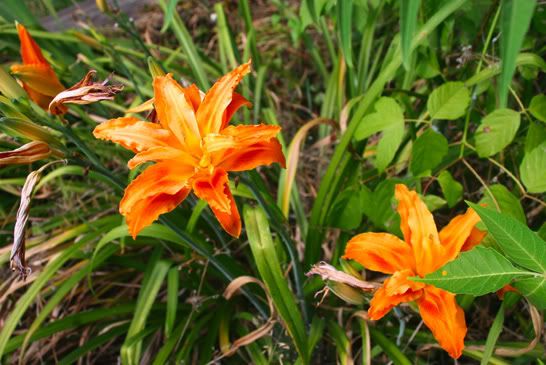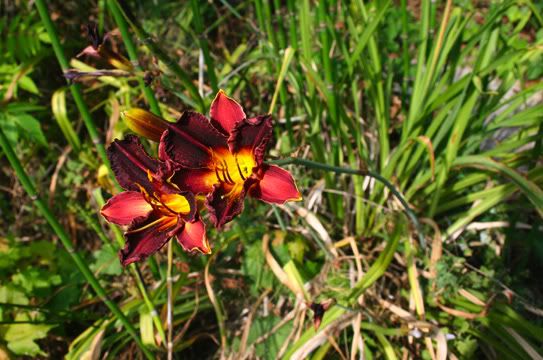 first i will bore you with pictures of the lilies that are blooming in our back yard! i think i missed the dahlias, but there are tons of day lilies. so pretty. ms. harlan told me that they are really bad as cut flowers though so i haven't brought any inside.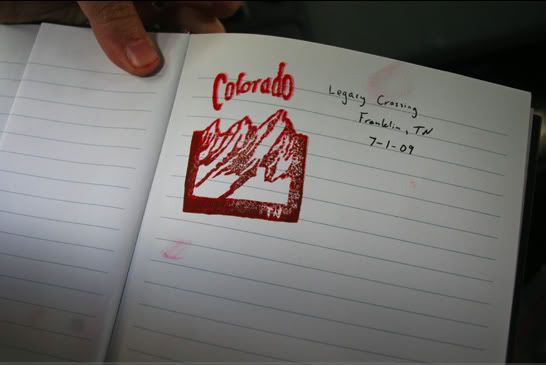 on my way to the park i stopped behind a retirement home for a little bit of letterboxing. this one is from a couple who is trying to plant a box in every state before they are 60 (which is apparently 24 months away). how cute.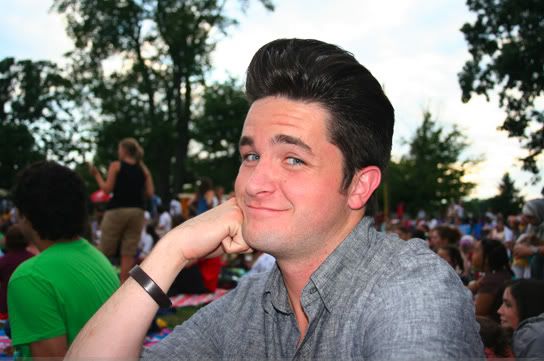 cara and brett were already at the park when i arrived. you have to get there early to get a good spot. look at brett's cute new hair! he works at CMT and apparently that day an older lady asked him what he was dressed up as! haha, and when he told her that is just how he looks every day she said "well, it's classic!" i love it!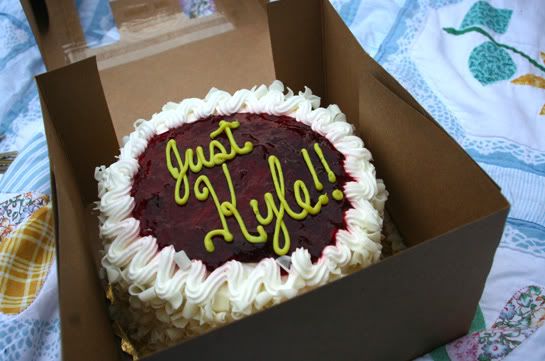 if i hadn't just gotten home from being out of town i would have made something for kyle, but i didn't have time so i just picked up a strawberry fields cake from whole foods. i got them to write "just kyle" on it, because that is his website.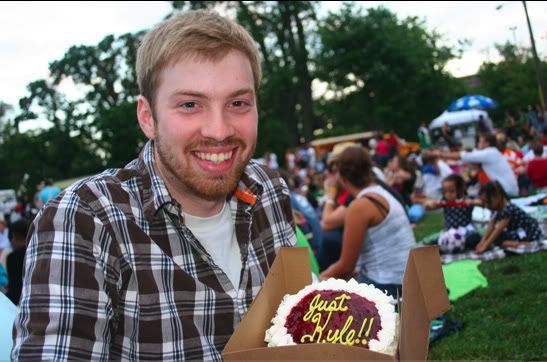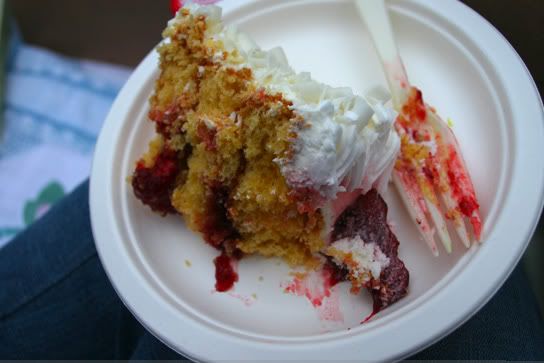 it was pretty good. i think it was just a little too sweet.the chocolate curls on the outside or the cake were unneeded i think.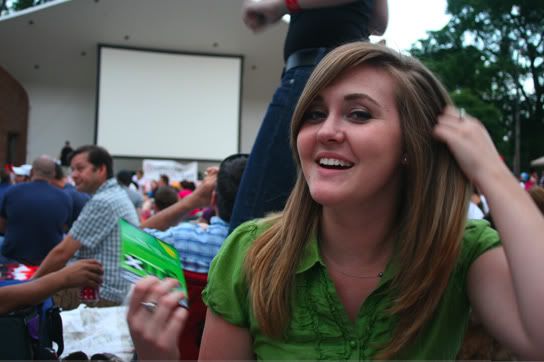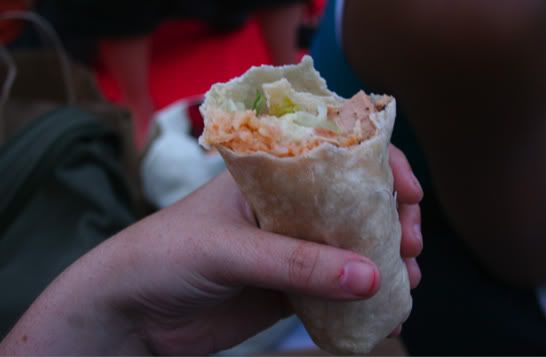 jess and joe came, and brought me a burrito from baja burrito. it was my THIRD burrito EVER. i used to say i don't like them, and one was forced upon me and my world was changed. yum. i want one now. i wish there was a burrito place near me right now.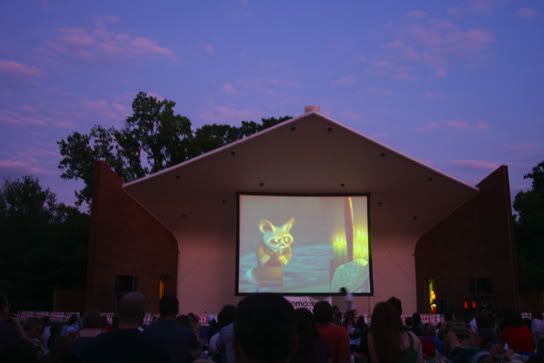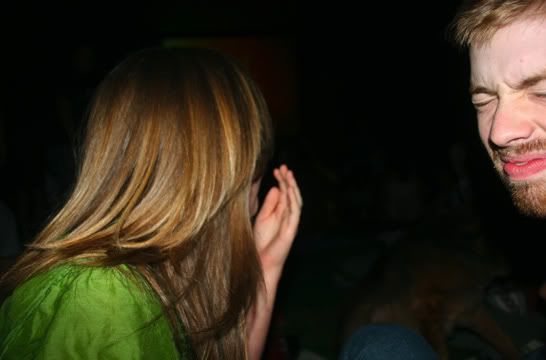 everyone loves the crazy flash on my camera. haha. camera attack! i think my favorite thing about the movies in the park is the the screen attracts bugs and cute little bats fly in front of the screen. ahh! adorable!
we went to cafe coco and got italian creme sodas. i'm glad no one told me it was just soda with milk in it, because i wouldn't have gotten one, but it was so delicious!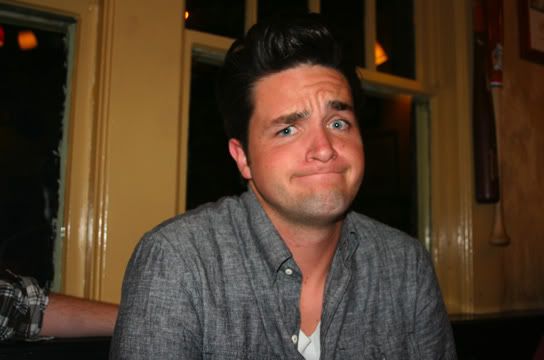 we just sat around and talked and enjoyed each others company til almost one am. then we said our tearful goodbyes and send kyle on his way. i'm going to really miss him! but he is going to do so well in new york and hopefully be back in the fall. good luck kyle!!