i've been home a lot since i'm not working right now. hopefully i'll be working soon because one income sucks. but i've been enjoying being home and being domestic. so here is a post full of pictures of all the cooking i've been doing lately. my kitchen is constantly a mess.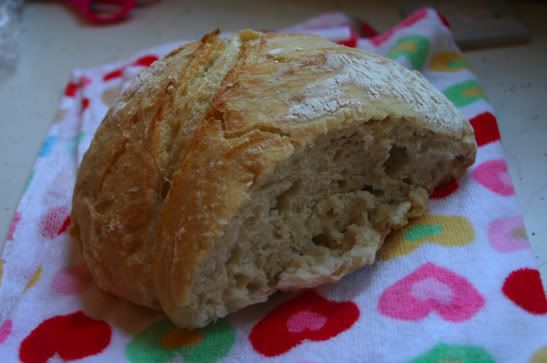 first of all, i learned to bake bread and it is so awesome. i got this really really easy recipe off a blog i love. i'm going to post the recipe later because it's the easiest thing in the world. i've made it twice and we have gobbled it down both times. yum. and it smells so good when it's baking.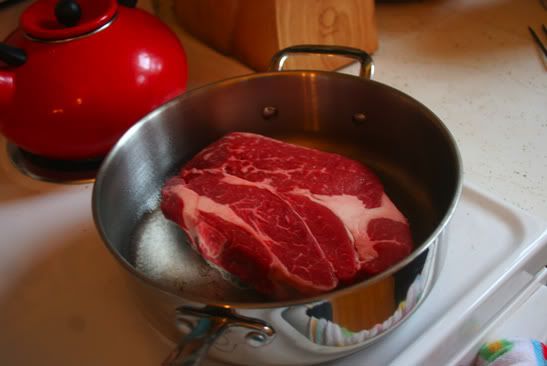 one of my favorite things my mom makes is pot roast. the last two times i've done it i cooked it too long but the other night i was inspired and made a pretty much perfect roast. i bought a 4 pound chuck roast thinking it would be enough for two dinners. but travis ate it all the first night. but it was perfectly tender and falling apart and the potatoes were cooked just enough as well.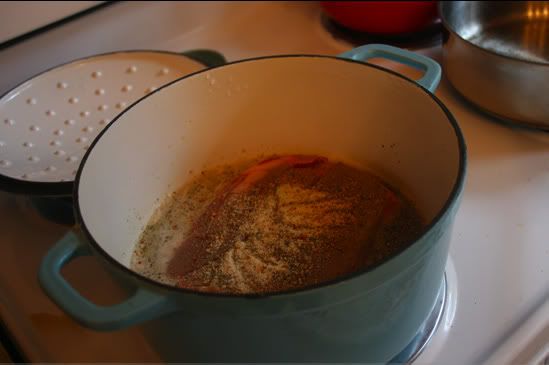 i cooked it with dos perros this time, instead of coors light. i think it made a little bit of a difference. and italian dressing mix as usual. it's so fun to make because it cooks for three hours and makes your house smell so delicious.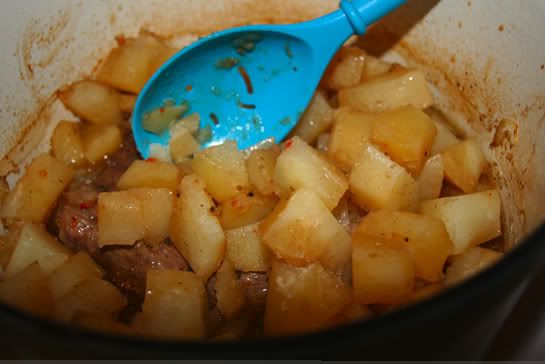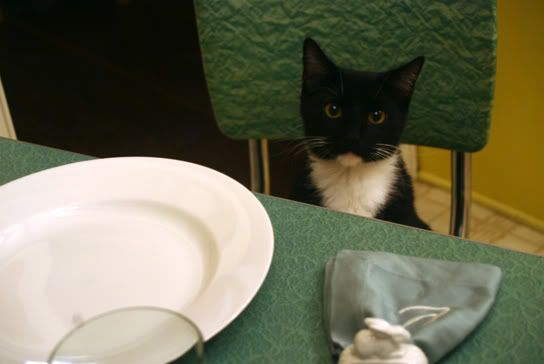 it's so hard to take a good picture of a roast when it's done, without natural light. it's looks so greasy in the flash. i set the table for when travis got home from work. what inspired all this was i was cleaning out the cabinets and i found those napkin rings that i hadn't used yet. and for some reason that made me think of making a roast. murray sat at the table as soon as i set it up. scampi sat in the other chair. they are so cute.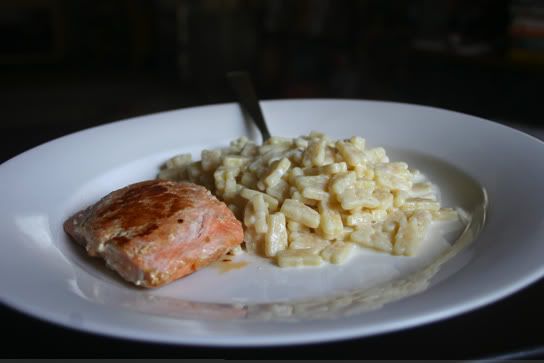 one of my favorite combos is salmon, and macaroni and cheese. almost every time travis asks me what i want for dinner or lunch, i will ask for that. it's so perfect together. and i can't make the salmon myself because it still has the skin on it and it makes me gag if i have to pull it off myself. because again, i am a total baby.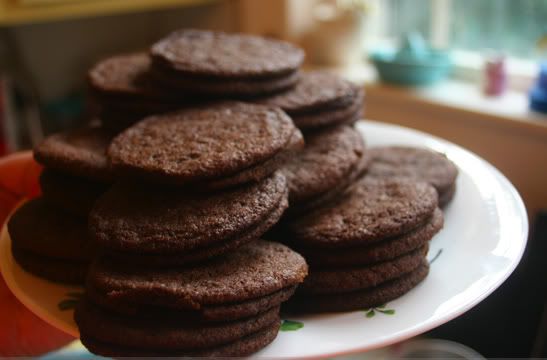 today i cooked all day for travis' cousin's baby shower. i made those strawberry cookies and then these chocolate sandwich cookies.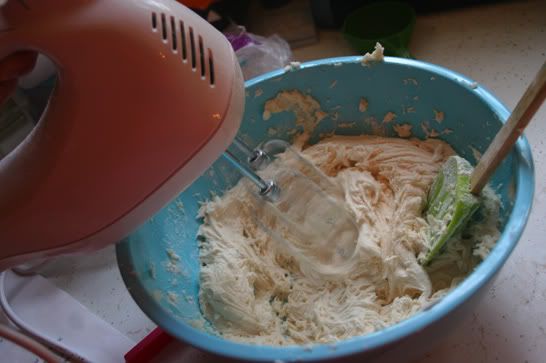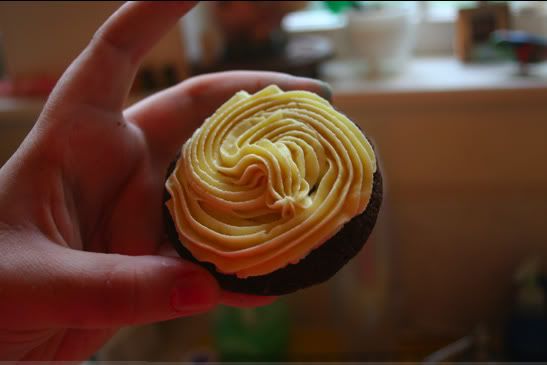 they don't know the sex of their baby so i had to keep the colors "neutral". why are yellow and green neutral? that's what color all the stuff on their baby registry was.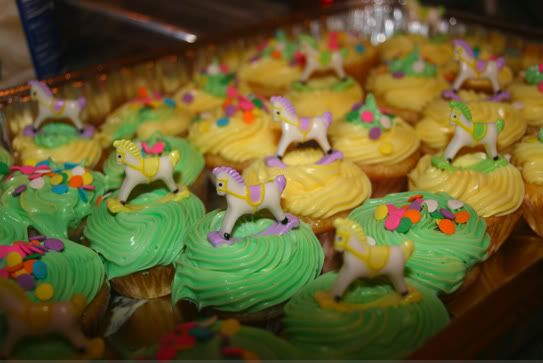 i made mini cupcakes too. sadly it was dark when i decided to take pictures of them. i went to the party store to get little plastic babies, but the horses were much cuter.