the other day my new friend jess invited brittany and me over for a tea party. we baked and had fun and ate way to much sugar.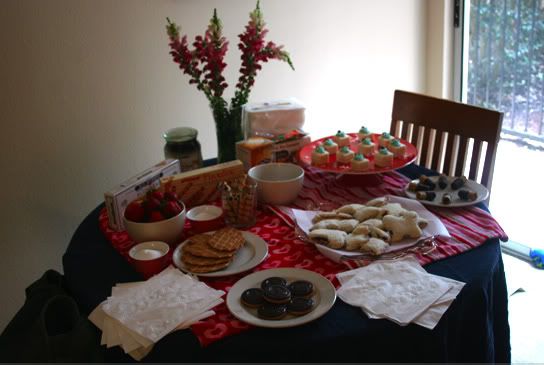 when i got to jess' house she and brittany had set up such a cute little buffet for the three of us. the petit fours had apricot filling and little blueberries on top. so delish. there was fresh fruit (with sugar to dip it in of course) and cookies from england. i was introduced to the wonder of pims. OMG have you had those? they are soft cake like cookies with chocolate on top, and raspberry filling. so good.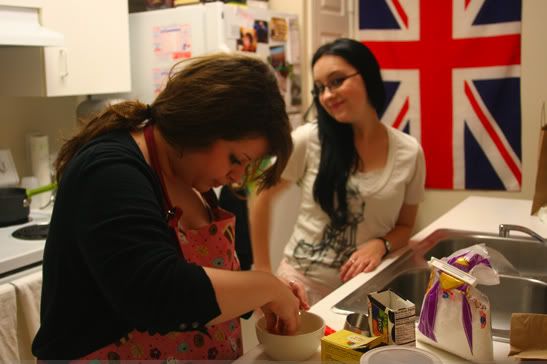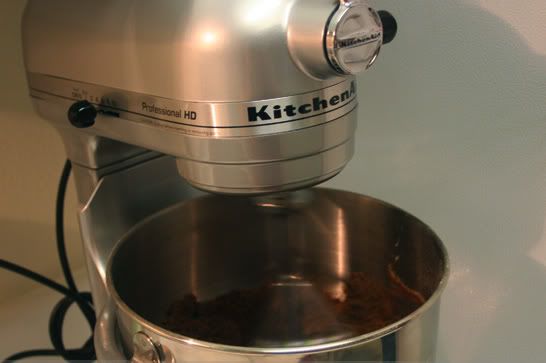 after sitting around laughing and watching marie antoinette, we got to work. they helped me test out the chocolate cookie recipe i was going to use for the baby shower i went to yesterday. i was talking about my fear of getting a bloody egg whenever i crack one, and then we had one! it just had a tiny blood spot though. not filled with blood like i've always imagined. still gross.
she has a fancy stand mixer and i want one soooo bad.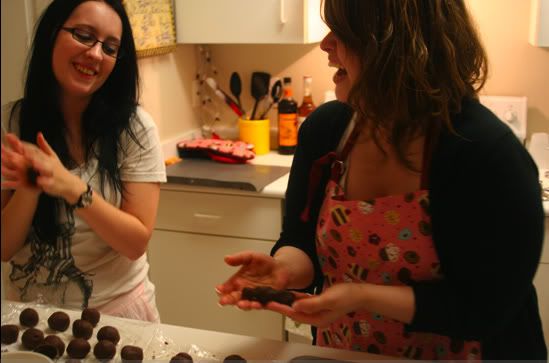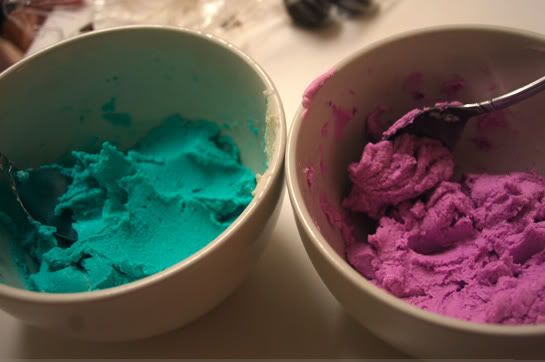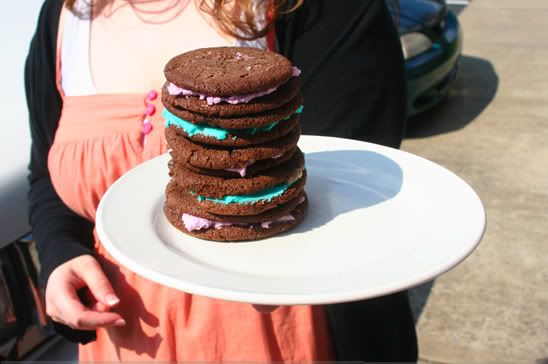 the cookies turned out pretty good. i just dont' really like chocolate cookies though. i doubt i'll make them again. good thing travis got me a HUGE can of natural cocoa powder. haha. i'll have to make a chocolate cake i guess.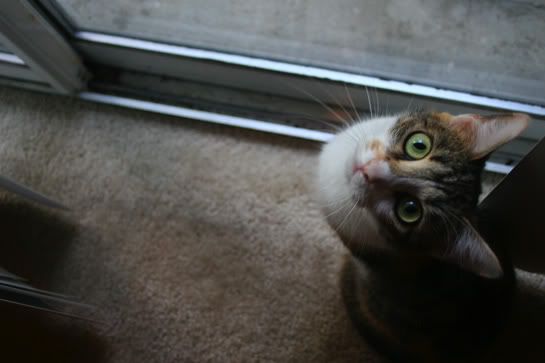 jess has a really cute cat. her name is beeb and she is TINY!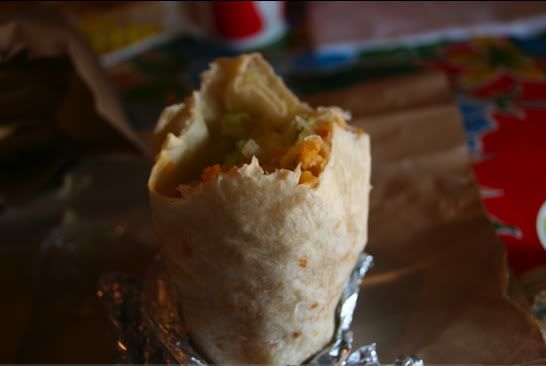 at this point we were all feeling sick from all the sugar so we went to baja burrito. my new obsession. i'm so glad it's not even close to my house. yum i could eat there every day! after that we went to trivia.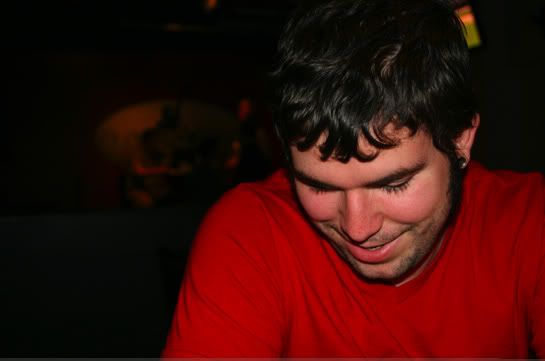 where i flirted with my husband.