i love the fourth of july. This is the first year i hosted.
crystal was the only other one in a crazy outfit. everyone else looked normal.

crystal did eye makeup for me. because i have no idea how to do it.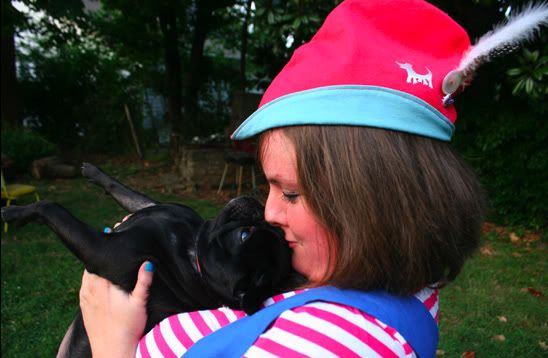 there is a little bit of badminton playing. i tried to play with jamison but he couldn't ever hit it so it was tooo borning.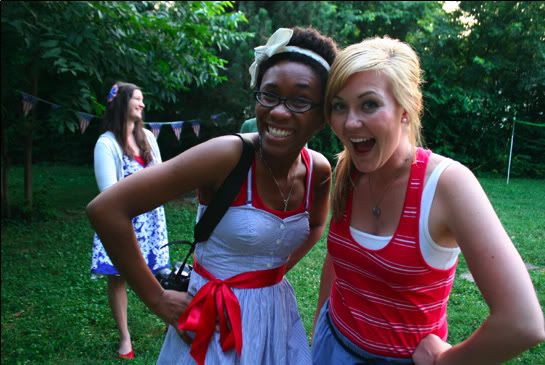 everyone looks pretty cute in their red white and blue.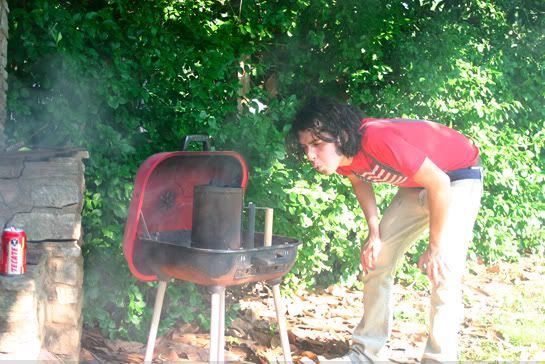 travis and marc man the grill. we had hot dogs and brats and veggie dogs and handmade black bean burgers.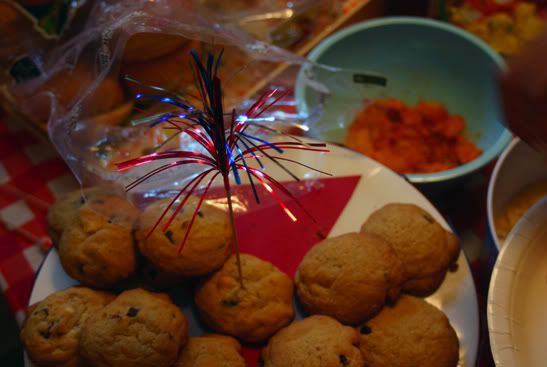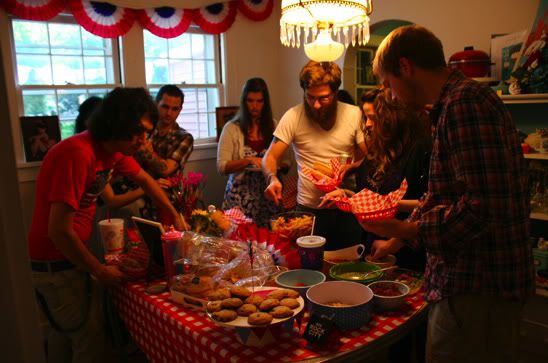 i made pasta salad too. it was really good. i also made coconut macaroons! they turned out perfectly! i couldn't believe it!

brittany brought this amazing red white and blue trifle! it was so delicious!
once it got dark we went back outside to play with sparklers and listen to people in the neighborhood shoot fireworks.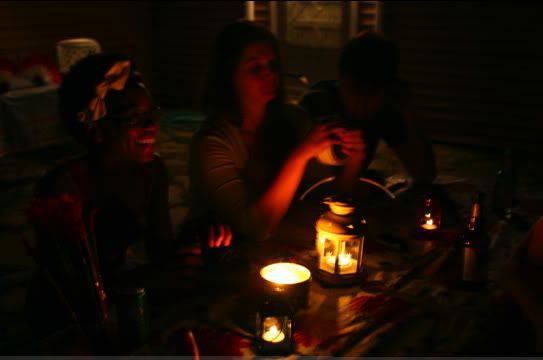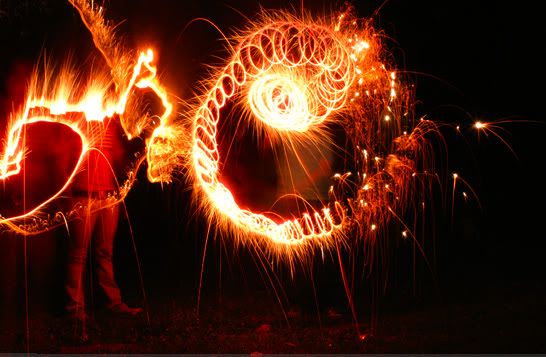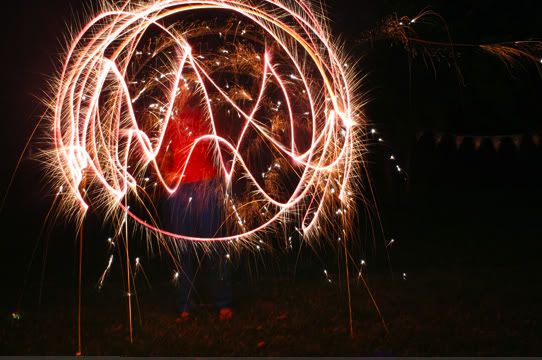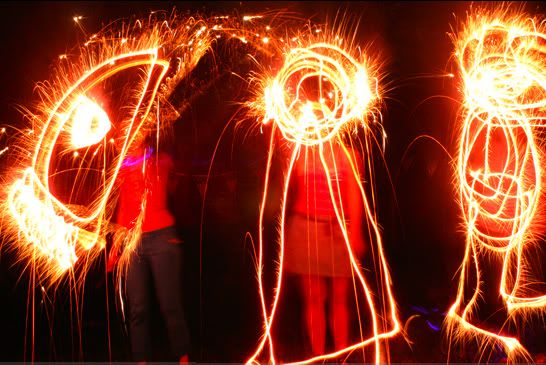 this was supposed to be a space scene.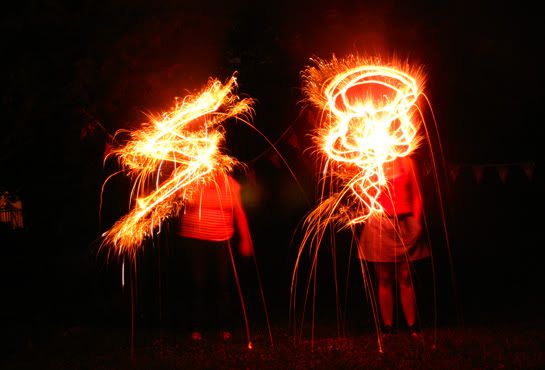 the boy who lived vs. the dark mark.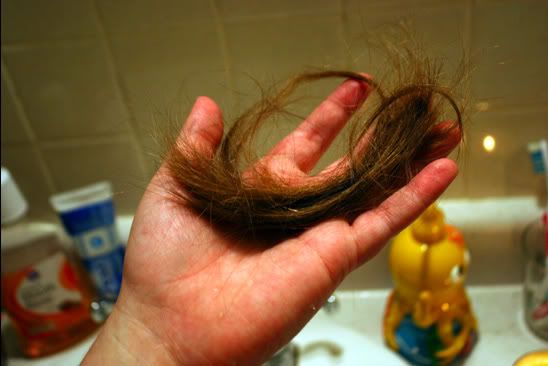 marissa cut my bangs for me. they were SO LONG. there was a moment of screaming when seh cut them really short but crystal and cara assure me that it looks good. haha.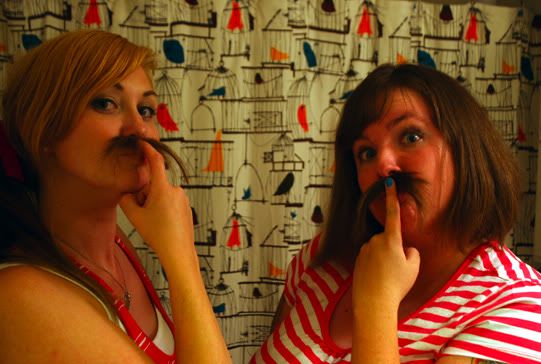 of course we had to do that.

so i think the party went pretty well.

so i went to bed around two, and got up at 5 to do inventory at work. i'm so tired! hopefully i'll fall asleep fast tonight.