Cash got adopted! He is going to live with a family in Virginia Beach that has another young pug that needs someone to play with. we dropped him off at the vet this morning to get neutered, then the lady from the rescue is going to take him to his new home.
here i am pouting before we dropped him off. because even though that is totally the POINT of fostering, i still get really bummed every time they get adopted. i'm going to miss baby cash.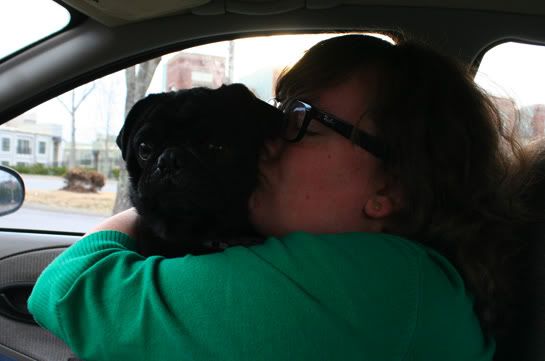 good luck buddy! we loved having you in our house! even if you were a little too much for phyllis and knocked her down trying to play with her.