a few nights ago we went on the belmont senior art show art crawl thing. because our friend
meredith's
show was up! she did a series of dresses inspired by nature and she really went above and beyond what you usually see from a school project. she really blew me away.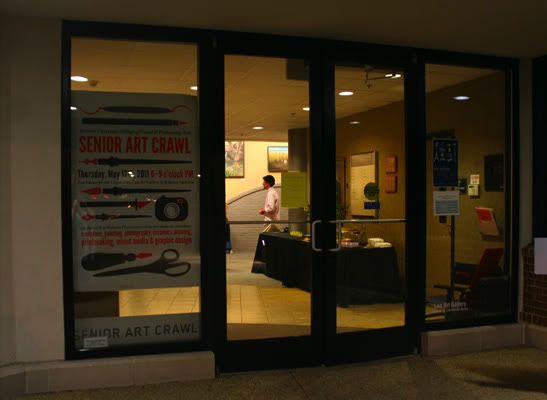 i got crystal and travis to pose fashion blog style.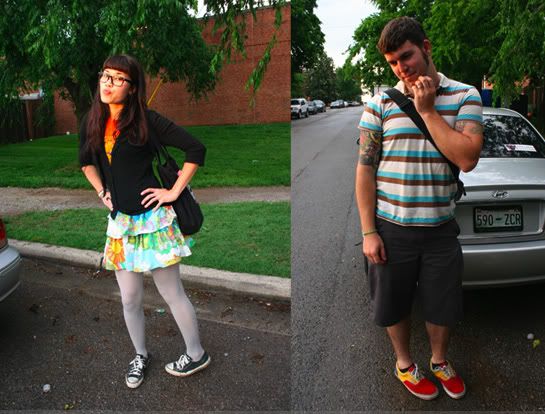 do you like our matching glasses? one day we will merge into the same person. and on that day maybe we will make normal faces in photos.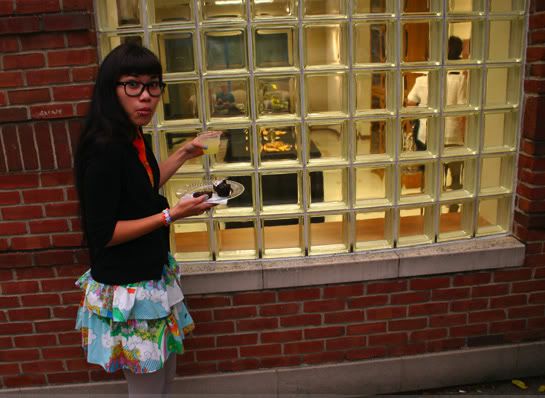 people's stuff was spread out and we were having a hard time finding meredith. so we were walking past this window and were like "ooooo more food!!" so we ran in to get some baklava and it just happened to be the place we were looking for. puurrrfect.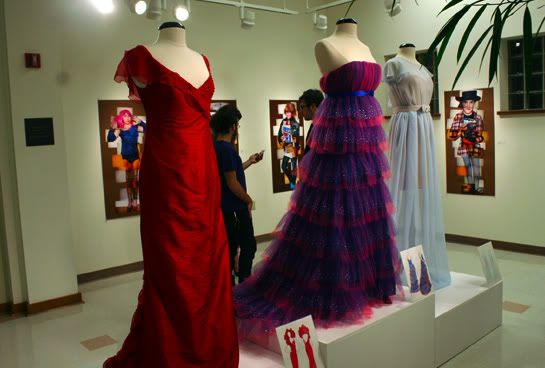 beautiful gowns.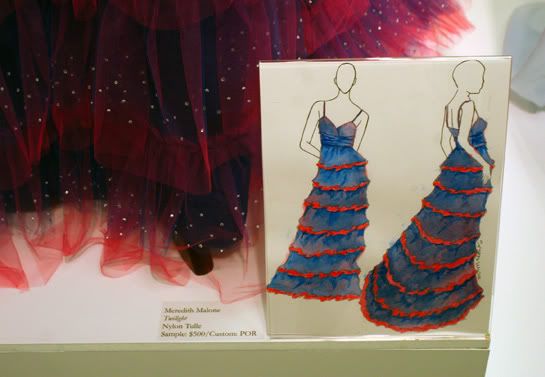 and there the lovely lady is! and there is crystal wishing she was wearing that dress. i wish she could have made my wedding dress for me!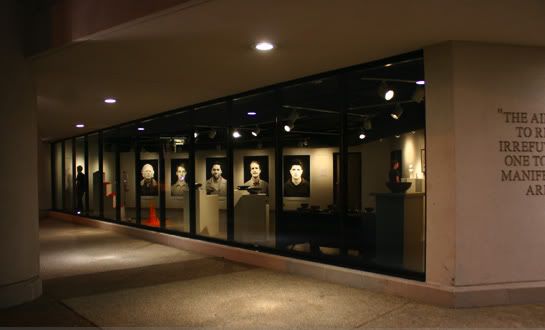 here are some photos my buddy
brett
took of the dresses for her. so lovely. i definitely have some talented friends.