It's that time of the week again for thrift share! i didn't much this week. i stopped by one of my favorite stores just once, went to one antique store, and two estates sales (that were a bust). here i what i picked up.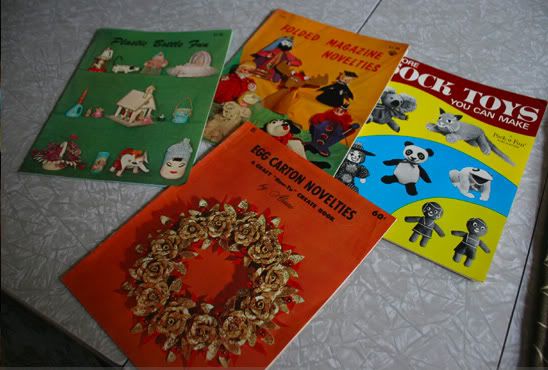 some vintage craft books. here are some of the projects: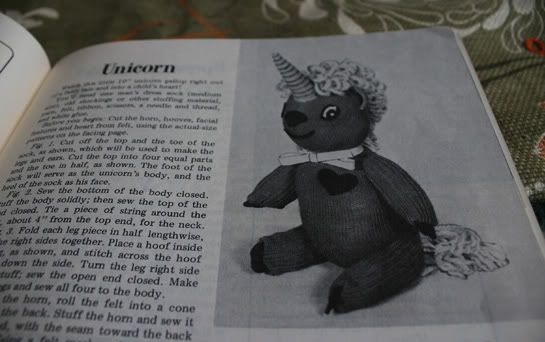 "unicorn"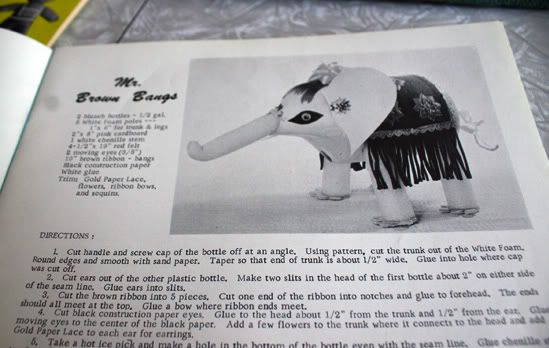 mr. brown bangs. made out of a bleach bottle.


a lovely wedding bleach bottle centerpiece!


cute birthday decorations made out of old magazines.


two squirrels. the one on the left is a bank and has a clumpy furry tail


a child craft book. i love the cover of this edition! i'll have to look for more of the set!

some snow globes. i don't know if they are actually vintage but i love the style. there was a box FULL of snow globes at this thrift store. i pulled out the cutest ones. it kind of made me sad to see the discarded collection.
i'm linking up with
her library adventures
as usual.