a fourth of july family portrait!


i really need to invest in a tripod so i can get us all at once.

we spent the day with our bffs crystal and marc.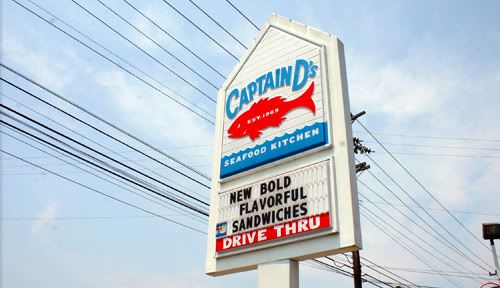 we went to captain d's because it was red white and blue!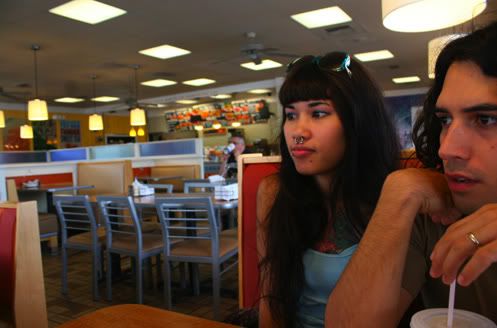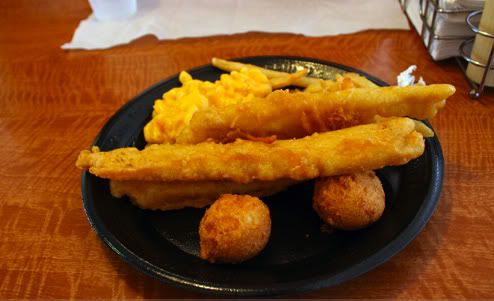 we could not stop laughing about how crappy it was. thomas met us there and was like 'this place is so expensive!" and we were like yeah, and the fish isn't very good. neither are the fries. or the mac and cheese....or even the hush puppies. haha. look at that yellow plate!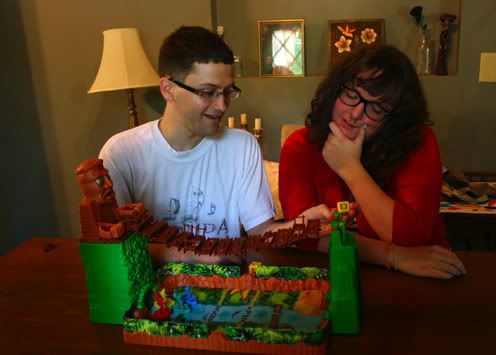 thomas brought over this game he got when he was a kid. it is called FORBIDDEN BRIDGE!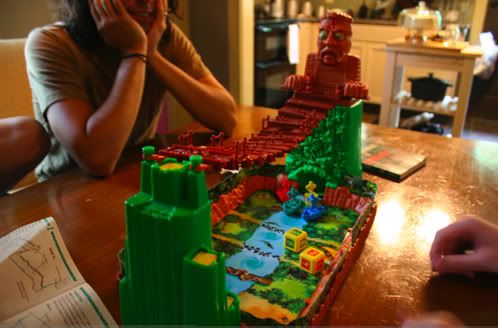 it was so fun! we kept changing what it would take to win because we were having such a good time. you are an explorer and you have to get across that bridge, get a jewel, and put it in your canoe. if you press on that tiki idol thing it shakes the bridge and throws people off. we were laughing so hard we were crying! we will definitely bring that game out again.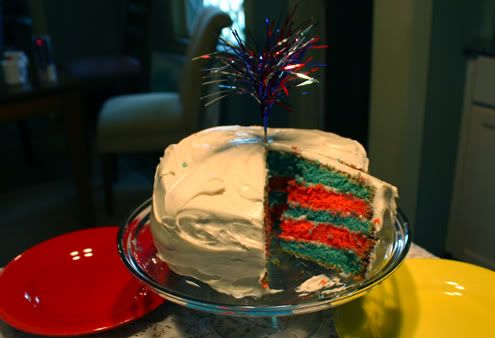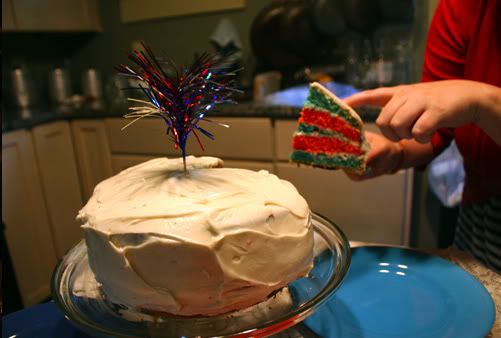 i made a cake. it was really good if i do say so myself. it was a martha stewert recipe that calls for whipped egg whites in the cake. so yummy. and vanilla cream cheese frosting. i was going to make it so there was an american flag inside when you cut it, but i turned all of the second batch of batter blue instead of just half. maybe next year.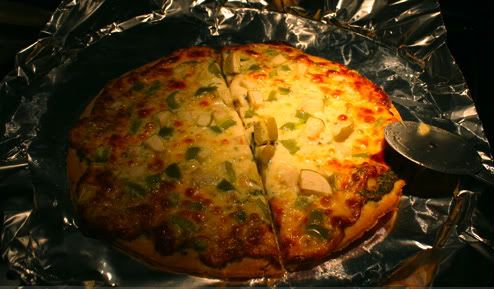 we made apple/green pepper/pesto pizza and it was perfect! then we watched deathly hallows part one. we didnt even try to see any fireworks, or shoot off any of the ones i brought. it was a low key fourth of july but it was a great day.