Harry and the Potters played in Nashville yesterday. It took some schedule maneuvering and some bravery to go by myself (because i am a baby) but i am so glad i did! it was the most fun thing i've done in a while (and we do lots of fun stuff!) I've got lots of wizard rock on my computer (a lot of it is TERRIBLE but it is so fun!) but i had never been to a show.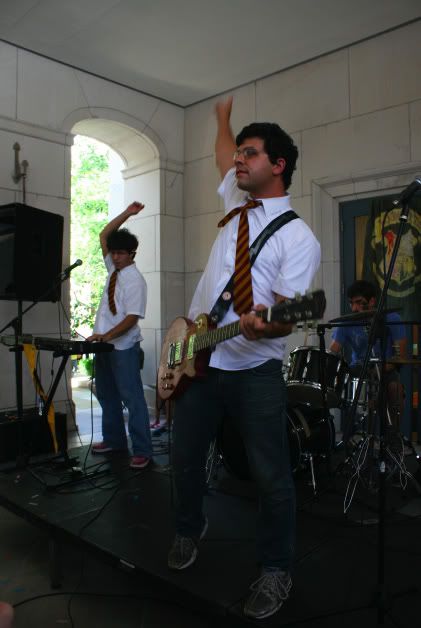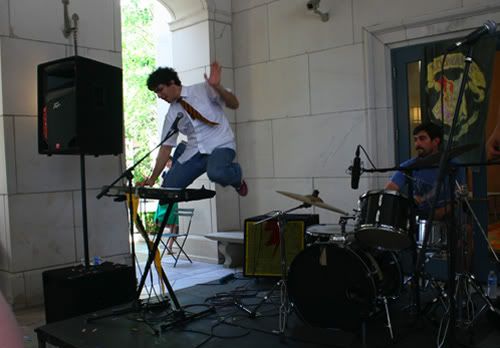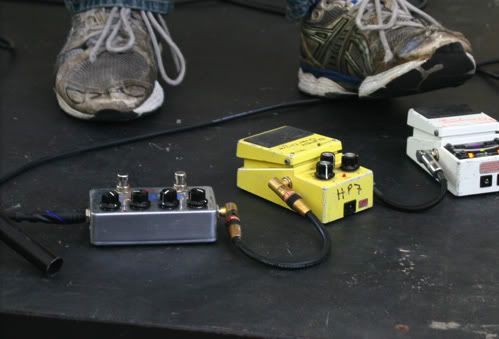 i was right in the front, which is kind of embarrassing. i kept trying to let little kids get in front of me so they could see better but they were all too shy.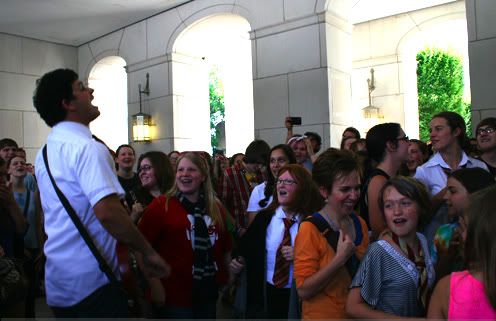 there was a pretty big, enthusiastic crowd!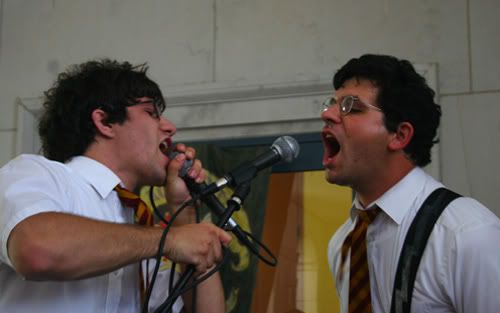 you could tell they were having fun and really love harry potter and put on a great show. and the songs! my favorites were probably save ginny weasley, human hosepipe, the weasle, this book is so awesome, and the one about thestrals. i'm not quite sure what i was expecting but it really blew me away!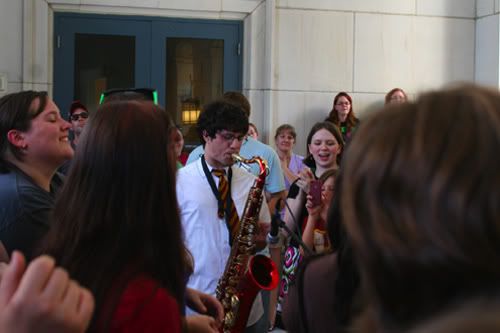 saxaphone solo!

i bought some cds, a shirt, and a silkscreen poster of that great ziggy stardust esque image. i love it! i'm going to frame it and hang it in our dining room.
then later that night marissa, travis, and i went to see them again at the "fortress of solid dudes" in murfreesboro. it was a house show full of stinky drunk hipsters. completely different from the library.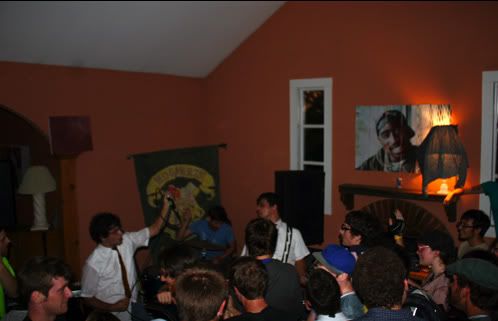 we didn't go down into the room because people were slam dancing and i'm too old for that now. haha. they ended this show with "smells like harry potter" which was so hilarious and fun to sing.

i cant seem to find to words to explain why it was so amazing. but if you love harry potter you should check out the rest of their tour scheduale and see if they are coming near you, and go! you won't regret it!