I took an unintended break from the internet the last few days. had to see harry potter a handful of times, and was reading the hunger game series like crazy (finished last night. so addicting!). now i've got soooo many entries to read on my blog reader and lots of photos to edit. but i love it so i'm not complaining.
I missed the last few pugs in the park meet ups, so i was determined to go this month. So determined that i showed up an hour early by accident and was bumming out that no one else came. The pugs liked being at the park anyway. It has been so hot they haven't left the house except for potty breaks in what seems like forever.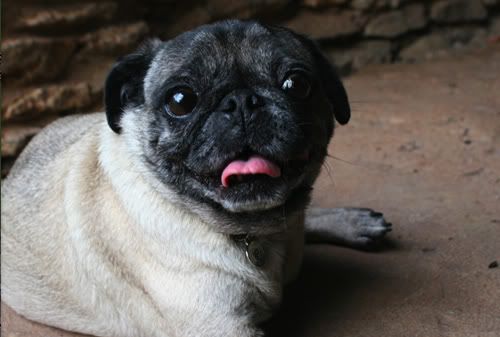 \
phyllis with her tongue out KILLS ME.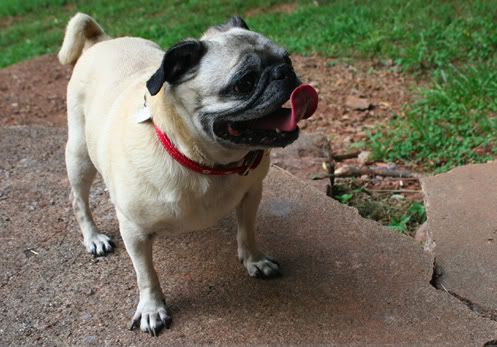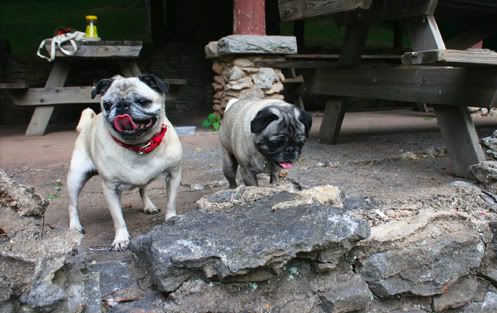 once i figured out no one was going to show up for at least 30 more minutes i put the girls back in my car for a bit of air conditioning and we went to sonic for a 9:30 am grilled cheese and huge fruit slush. when we got back to the park there were 5 other pugs there and i had fun petting and holding them all! I was feeling shy though and didn't take any pictures. Phyllis was acting like a puppy and chasing a little boy pug named Wesley around. It was really really cute. Not a big crowd (lots of the regulars are on vacation) and next month will probably be sparse too because of the heat. i can't wait for the fall!