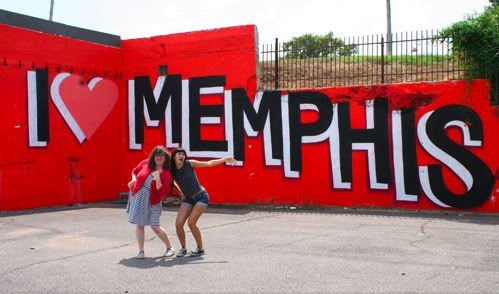 are you sick of my memphis pictures yet? haha. since i've been trying to post more on my blogspot i've been trying not to post 100+ pictures at a time so it all gets dragged out. i think i like it more though. there is nothing worse than coding a huge entry and something going wrong and you have to do it again. so anyway, here are some pictures from our last day in memphis!
we woke up late and browsed through some antique and vintage stores. there is a great store called Flashback, but i'm so used to paying estate sale prices i can't handle vintage shop prices anymore. 28 dollars for a set of salt and pepper shakers? no thanks. crystal found this incredible velvet jacket that would have been perfect for her if it hadn't been so tattered at the bottom. and so expensive.

next we went to the pink palace. it's a science museum. we went on their free day.


there was a huge natural history section. which i loved of course.


an exhibit on how they do taxidermy too.


we probably spent the most time looking at the skeletons.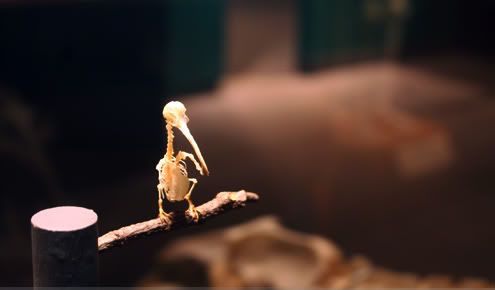 teeny tiny hummingbird skeleton!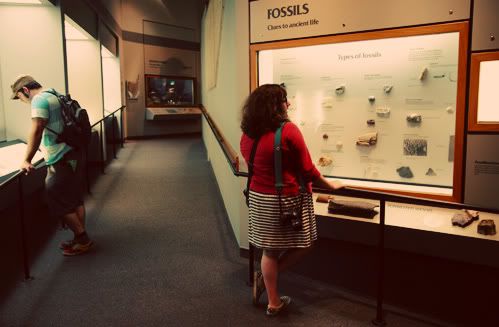 there was a huge and cool exhibit about medical history. that skull is a child's skull with the adult teeth waiting to grow in! so sick! and there was a gross leech diorama, and another one with a doctor sawing someone's leg off! so scary!

the best part was this huge awesome circus handmade by one guy! it took him years and years.


it was so detailed! and the parade moves around on a track and lots of the other things move. like the acrobats.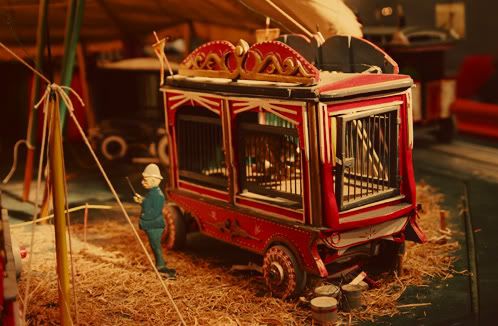 and the animals in the menagerie.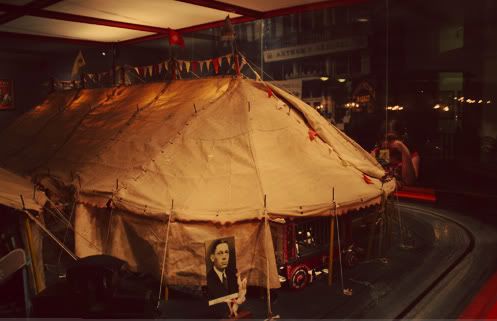 i could have looked at it for hours.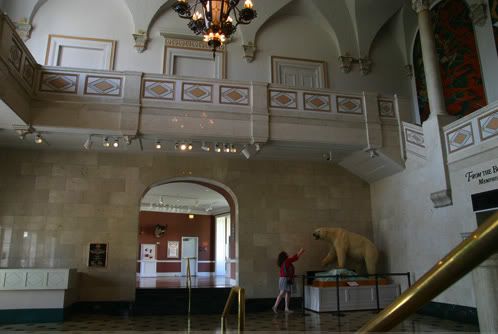 part of the museum is in the house that belonged to the founder of piggly wiggly grocery stores. so it has the "original collection" of the museum. mostly taxidermy.


and a shrunken head! there was an explanation about how it was made. creepy.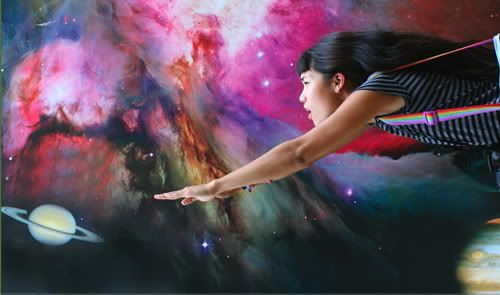 so the pink palace was really fun! i can't believe we hadn't been there before!


we ate at the cupboard on the way out of town, another road food suggestion.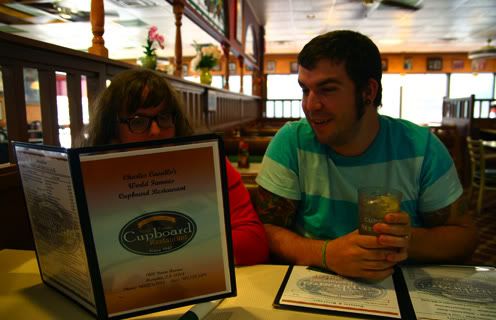 the food was good, nothing spectacular. but that bread basket!! might have been the best rolls i ever had. so buttery and soft. and the tiny cornbread was great too.


crystal wanted a cheap tacky memphis shirt so we stopped at a truck stop on the way out of town to look for one. they didn't have any memphis shirts but they had a whole rack of xl shirts for things we had loved when we were in elementary school. it was so weird! like we were in a time warp. they was a really cool ninja turtles pizza party shirt that we tried to get travis to buy but he wasn't interested for some reason.
so there you have it! our semi annual memphis trip!