Last week I got a really fun opportunity to pull out my vintage christmas collection to be used in a photoshoot. My friend
Brett
(check out his portfolio, he is amazing) was working on a shoot for the Nov/Dec issue of American Songwriter Magazine! I interned there and the creative director Rachel knew I had lots of vintage christmas stuff so she asked me if they could use it for the shoot! I took a few pictures of my collection because i don't usually have out just the vintage (I have TONS of christmas stuff) and i loved how it looked in a big pile on the table.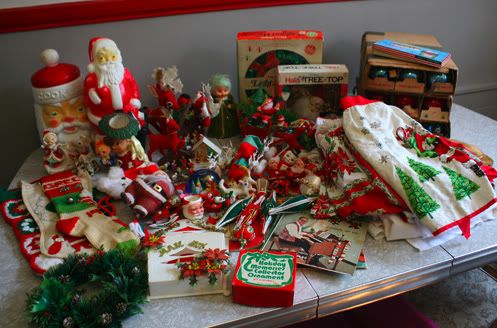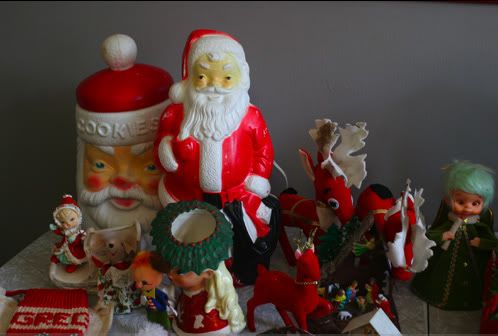 i was worried that i wouldn't have enough stuff! but we ended up not needing to use it all. i don't have pictures of the shoot, i wish i had taken some pictures of the amazing house we were in. it was a midcentury dream. and the kitchen had orange counters. and turquoise walls. i was in heaven! their couch was amazing. i texted travis probably 10 pictures of it saying how much i wish it was our house. and then i got to set up my aluminum tree for the first time, and couldn't stop sending him pictures of that.
so i got to set up the props then hold a light for brett while he shot. it was so fun! and it made me wish my job was set styling. i can't wait to see the pictures!