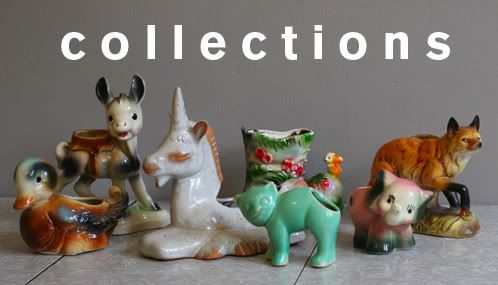 I think if you have a blog you are required to collection vintage cameras. haha. this collection is more my husband's than mine, but i love it too. you can pick up old cameras cheap at yard sales and flea markets. we keep most of these displayed on our bookshelves. i would love to try and use the 8mm video camera. We have a project too, that we got for 5 bucks at the goodwill outlet.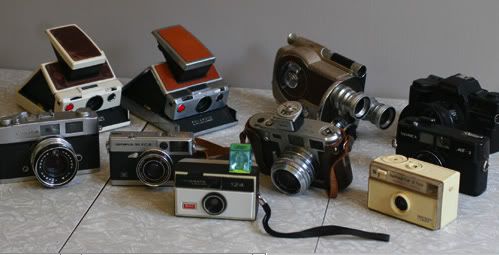 the two polaroids are my favorite. the sx-70 models are so pretty.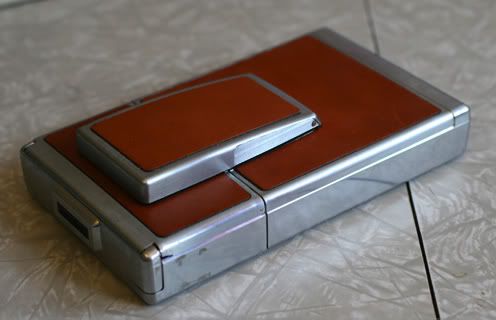 folded flat.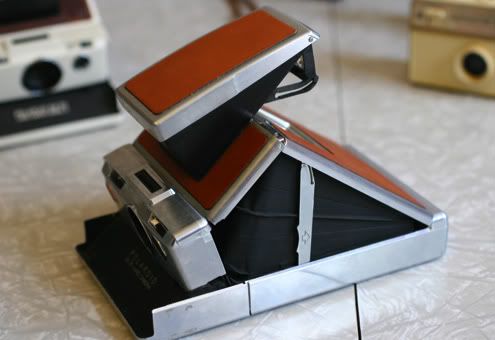 and opened. how gorgeous!
i love little magicube cameras. i have some of the cubes too. we should get some film and try them out.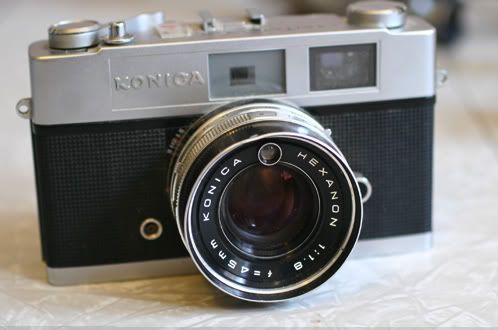 this camera belonged to travis' grandfather.
so there you have it, another one of our many collections!