Today I went to the Nashville Flea Market, even though I couldn't find anyone to go with. I love going in the fall when the weather is so nice.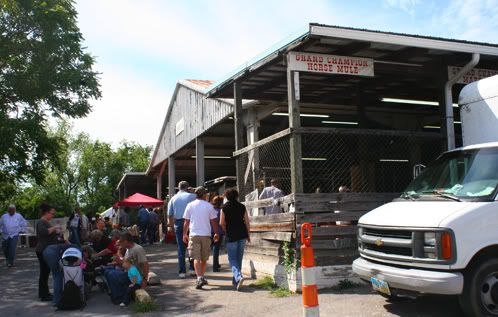 I started in the back barn this time, it is my favorite. If you are going to the Nashville Flea Market and looking for vintage the back is the best. The buildings are mostly full of deodorant, socks, and posters of Eminem. I set myself a small budget this time (only 20 bucks) which I think made me more picky. I didn't want to spend it all on one thing and then come across something awesome.
there is a lady in the back barn with the best pyrex.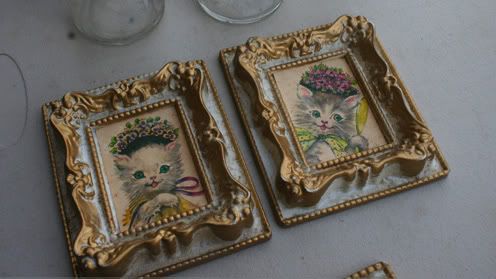 kitty pictures i wanted, but i couldn't find the booth owner.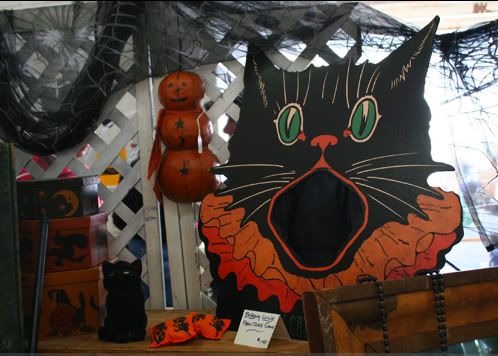 lots of vendors had their halloween stuff out but it was all so expensive. i found this great tin bucket that i thought was 20 bucks but it was actually 200. uggh. it was 6 inches tall!
these kitty lights were fun, and weird, they were about 10 inches tall. i wonder what they were for. they weren't really in a holiday color.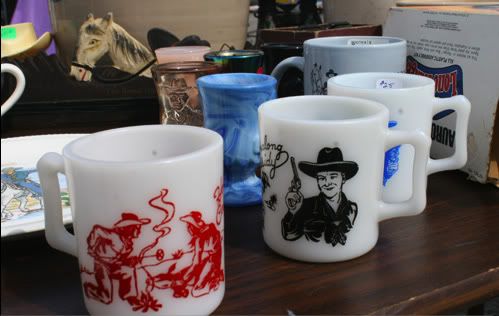 another lady had a TON of hoppalong cassidy and western stuff but she wanted a lot for it. so i only ended up getting a few things:
funny little elephant. a buck! the vendor also had some 8mm laurel and hardy reels i wanted to ask about (we bought a projector recently), be he is kind of mean and yells at you if you don't want to pay what he asks.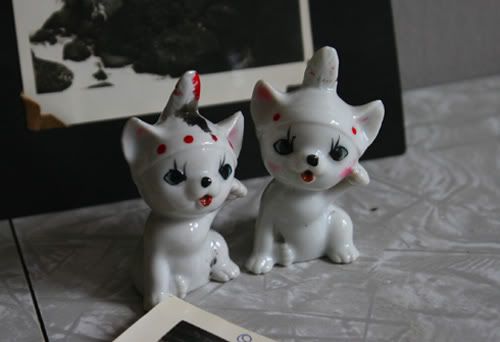 little kitty salt and pepper shakers wearing feather headdresses. 1 dollar! the lady who sold them to me then trapped me while she talked, in detail, about her 8 cats. it was kind of fun though.
mostly i bought vintage pictures. these were for my dog collection the one on top is labled "our son." haha. there was another from the same family that had a little old lady between two guys and the lable was "a diamond in the rough." so cute.
i liked this one because a lady is playing santa. it made me think of the episode of the office where phyllis wants to be santa. haha, love that one.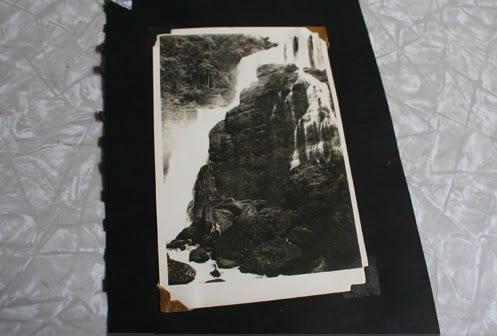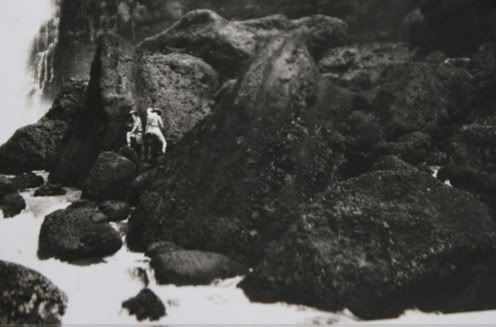 and i liked this one because it reminded me of burgess falls, was a nice photo, and i like the tiny little boy scouts? at the bottom. so that is my tiny flea market haul. i hardly spent 10 dollars. but i had a great time walking around dreaming about buying a 250 dollar vintage bird bath.