Did you know that October is National Vegetarian Month? I didn't know until a few days ago. Since I am vegetarian, I thought it would be fun to share some of my favorite places to eat out in Nashville! I love going out to eat and sometimes it can be hard to find a place with vegetarian options that I actually love, not just, i'll settle for a grilled cheese. So....here is the first!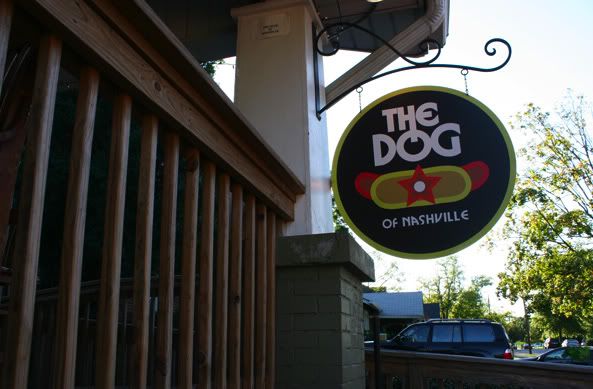 the Dog of Nashville
The Dog
is located in Hillsboro Village, on 21st Avenue. We got there pretty often because it is right down the street from
The Belcourt
our favorite local theater! The Dog has a great veggie dog.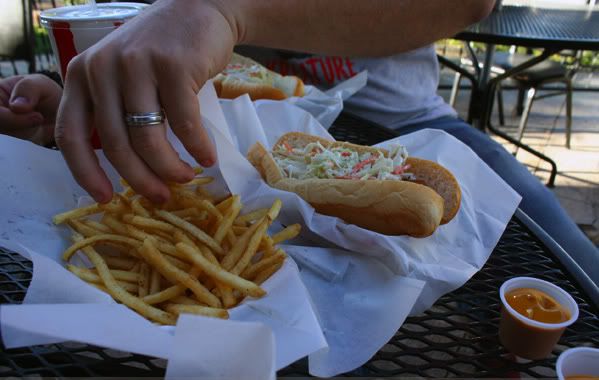 travis likes to get his with coleslaw on top. it is called a slaw dog.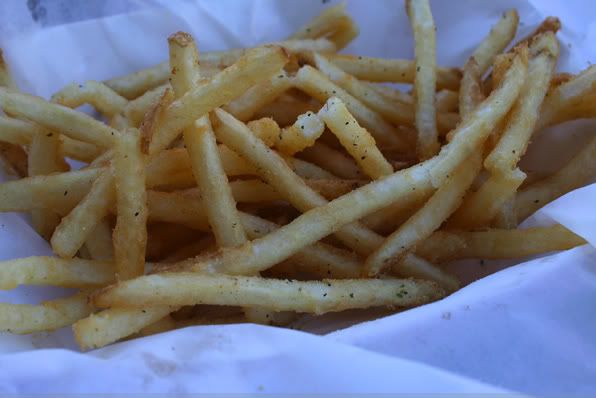 their fries are AMAZING. hand cut and crispy and just awesome.
AND your dog can come with you if you sit on the porch. which for me is a huge bonus!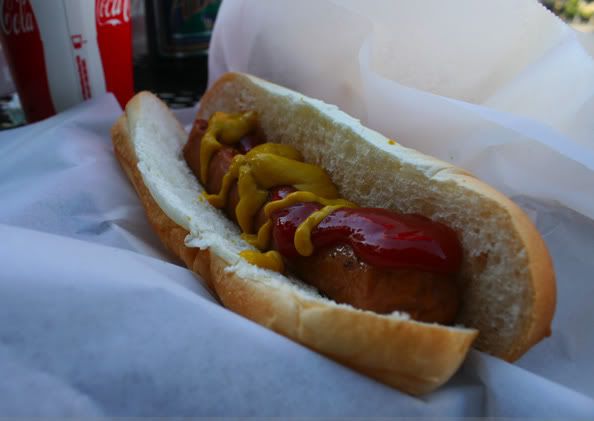 i always get mine with just ketchup and mustard. im boring. maybe i'll get beans on it next time.
it drives me a little crazy that this place used to be located literally a block from my house. but maybe that is a good thing because if i could walk there, my wallet would be in trouble.