Remember when I was going to show you the rest of the lovely things that i got from Travis' grandmother's house. So here is another big chunk! All that is left really to photograph are the dresses.
pretty brooches! i'm planning on making the clip on earrings into sweater guards.
my favorite of the pins.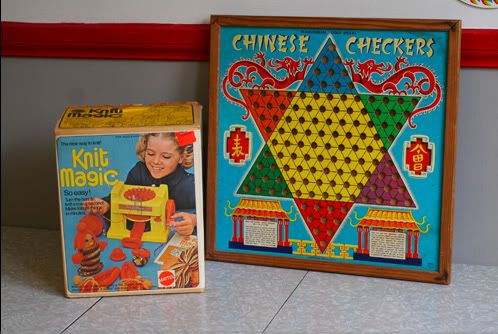 a knit magic machine! haha,i can't wait to play with it. and a framed chinese checker board. i randomly found another one i like at the goodwill outlet, i used it in my halloween decor because it was mostly black. so now i randomly have two!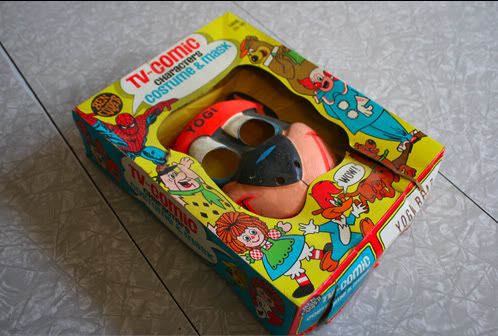 travis' uncle brian's yogi bear costume!
i got two beautiful quilts. both made by travis' great grandmother.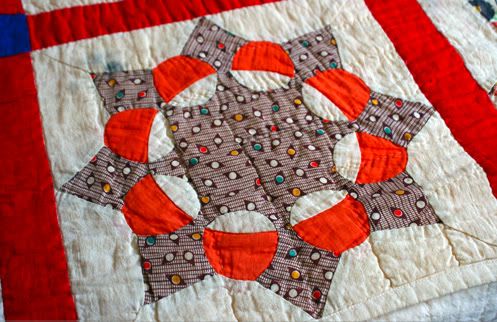 i really really love this pattern and the colors and just everything about it.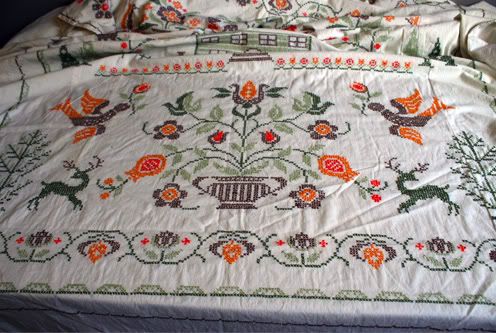 this beautiful piece was cross stitched by travis' grandmother. we guessed it was a table cloth but once i got it home and unfolded it all the way i think it is more of a bed covering. something decorative that you wouldn't necessarily sleep under. but i'm not sure. it is really big and the pattern is all oriented the same way.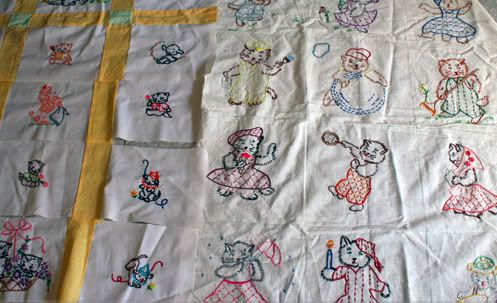 one of my favorite things i found was a big stack of embroidered cute animals waiting to be made into quilts. one is a whole kitty theme. here are some of my favorite panels from the other set: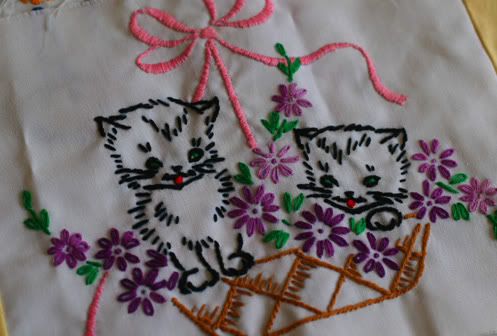 kitties in a basket.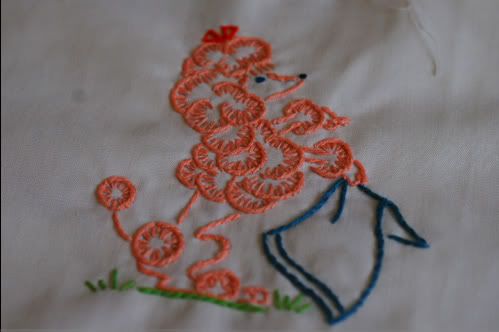 i love the stitch used on this poodle.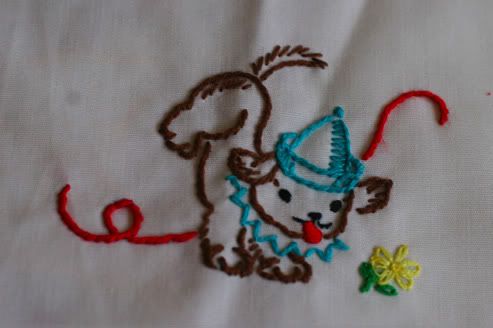 sweet little doggy in my favorite color combo.
did you know i'm a HUGE M*A*S*H/Alan Alda fan? so it was fun to find these two old people magazines, and the M*A*S*H book.
i love any man who will describe himself as a feminist activist and was a huge advocate for the equal rights amendment.