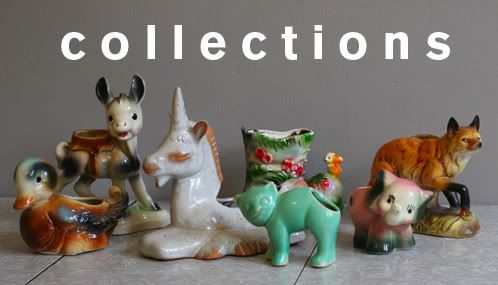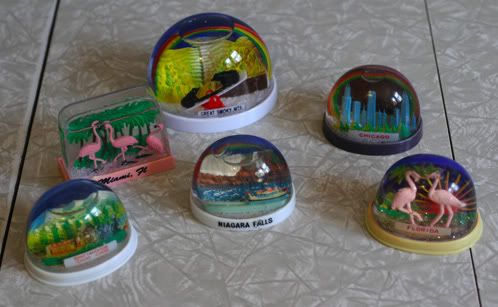 This is a pretty new collection, that I started kind of by accident.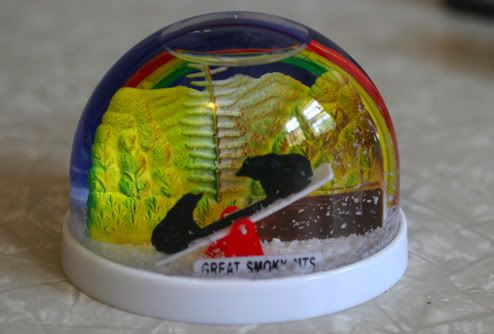 I got this globe on our
anniversary road trip
last year. (looking back at those entries makes me want to go on a trip so bad!) i loved how it looked like something vintage and kitsch and weird. then one day at a local thrift i found a box full of globes, including these: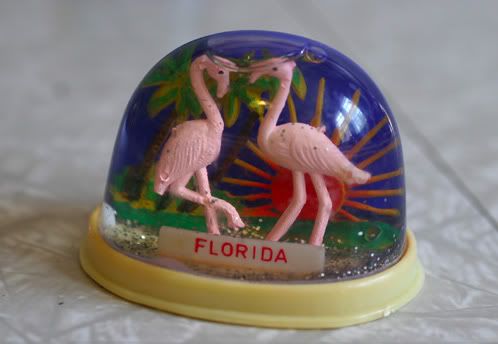 who knows how old they are. but for me that isn't the point. i just like them. i like the rainbow ones. i wish i had grabbed a few more from the box. i broke a cute one from buffalo new york. now i keep my eyes peeled for them at estate sales and thrift stores. especially ones for places i have been. i keep them on the bookshelf in my room.