Travis' brother went back to hayti to see their grandmother and brought me back some glasses that belonged to their great grandmother.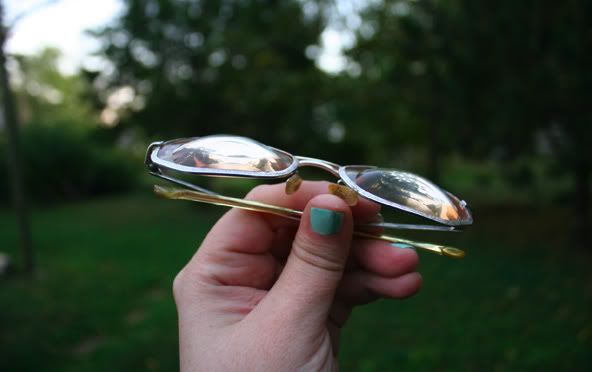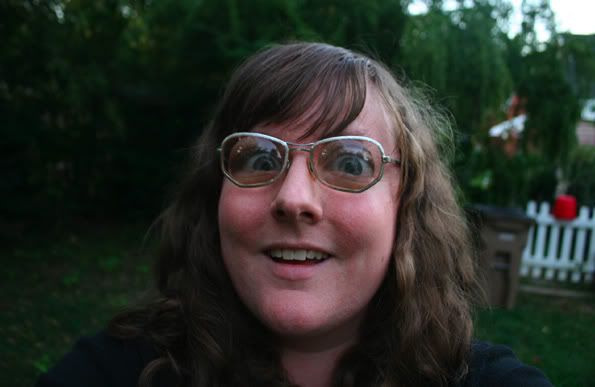 as you can see they are very flattering. haha, i can't see a THING when i have them on. and can i tell you how happy i am that I'm finally getting a haircut next thursday! my hair hasn't been this long in over 10 years and it is driving me crazy!
travis went to a civil war reenactment with his dad and brother today and his dad got them both kepi hats. he has been wanting one for a long time. what a dork. (pot calling the kettle black much?)
phyllis was really into posing dramatically this afternoon. we told stories about how she lost her leg in the civil war.