So I took a LOT of pictures at pugtoberfest last weekend, then it took me forever to go through them because so many were terrible. I really need to learn more about taking descent pictures in low light! and then half of them were pictures of phyllis and priscilla, so I had to decide how many it was acceptable to post. haha. so here you go!
travis checked this audiobook out for us to listen to on the drive (almost 3 hours!). it made me realize i would NEVER want to have a pet owl. you basically can't have any friends come over because the owl will try to pluck out their eyes. and you have to spend part of every day killing mice. not worth it!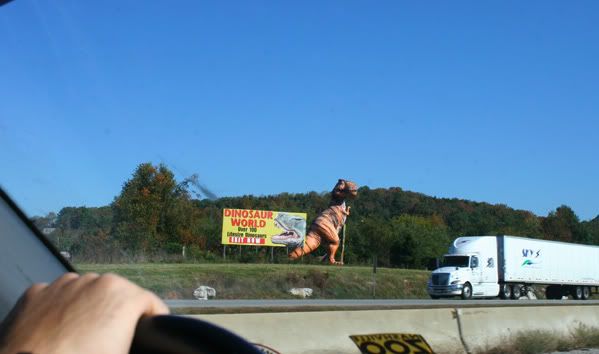 we drove past cave city, the most magical place on earth. next time we need to stop and get a picture of the pugs on one of those big plastic dinos.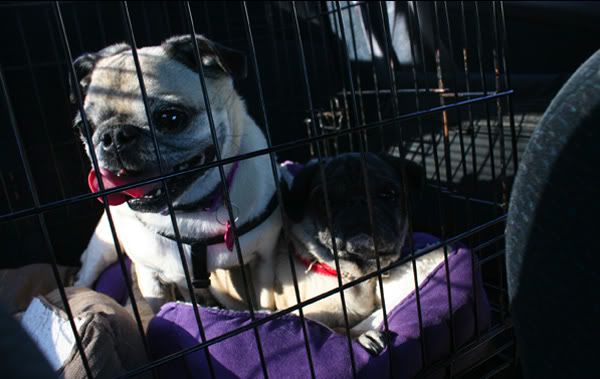 i put the girls in a crate this time instead of buckled in on the advice of some people on the
pug village
forum. it worked pretty well! priscilla didn't cry and bark the WHOLE time. just part of the time.
wouldn't you love to be just randomly driving through town and see a sign like that? i would.
so this was pugtoberfest! it is a fund raiser for the kentuckiana pug rescue. it wasn't as big as pugfest in atlanta last year, but it was still fun. i like any time i can pet other people's dogs.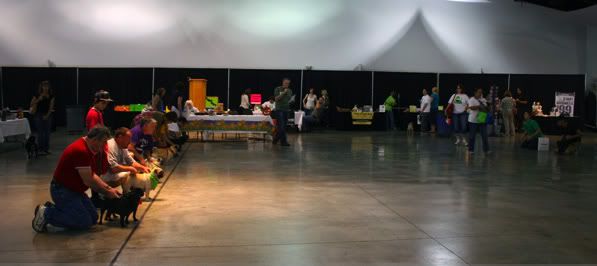 the first thing we saw was a pug race! so cute! we entered priscilla in the 9 and up category. we didn't enter phyllis because she runs for no one. she KNOWS you will come pick her up, so if you call her she just sits down and looks at your expectantly. little stinker.
priscilla won first place in her division! can't you see how thrilled she is?
she couldn't see travis or hear him calling her, so i had to kind of run in front of her so she knew where to go.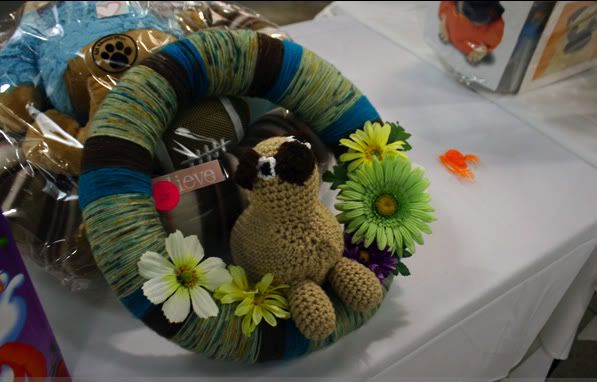 then we bought a bunch of raffle tickets. i wanted this wreath! mostly for the little knitted pug.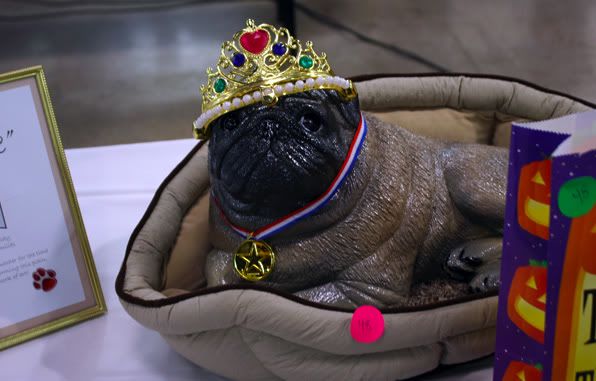 or this funny thing! but bummer time, we didn't win one single basket we put tickets in for! oh well, the money was for the pugs anyway.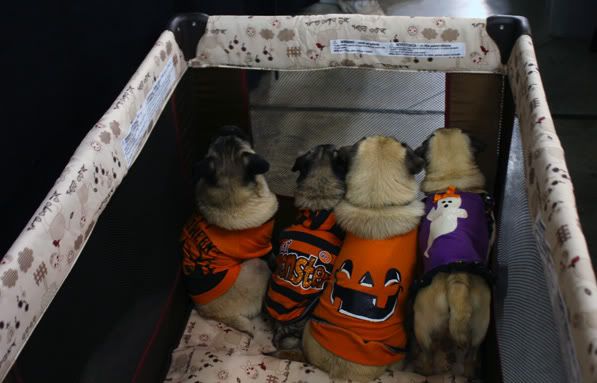 look at these cute babies! they were so focused on their owner they didn't care that i came over to pet them.
we put them in the stroller to rest. they didn't like it much. they wanted to be out getting petted and meeting all the pugs!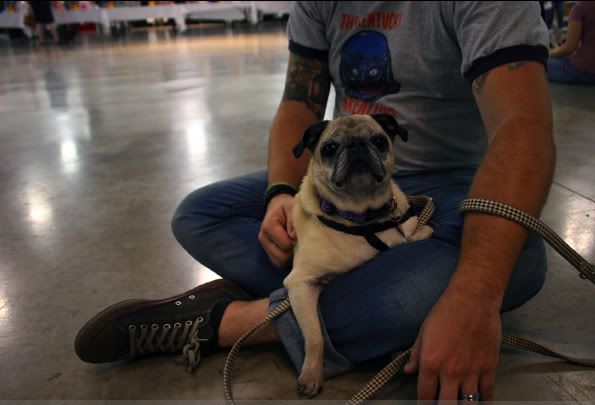 we found a place to sit on the floor to wait for more contests. they were both entered in the costume contest, and priscilla entered the banana eating contest! i'll leave you in suspense of how they turned out.....