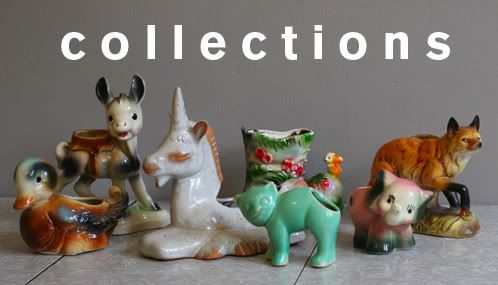 One of my favorite collections is my collection of Dutch Hex Signs. No one really agrees on why farmers of german descent in pennsylvania started putting the images on their barns. Some say it was just for decoration, some say it was for magical properties to help with things like flock fertility. I just love how they look. And my heritage is full of german descended pennsylvania farmers. In the 1940's they became really popular with tourists, so they are kind of easy to find at antique malls and flea markets. And you know I love an affordable, cute, collection.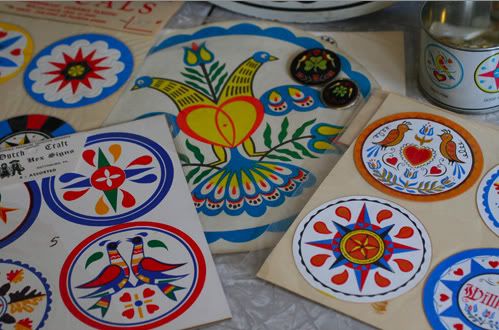 this is a pile of decals that i bought from an etsy shop (in their closing sale.) i love them SO MUCH and i can't decide how to use them. i kind of want to stick one of my computer. or maybe put the huge bird one on my car. you can see the brooch and belt buckle that i picked up in louisville in this picture too.
a little tin cup.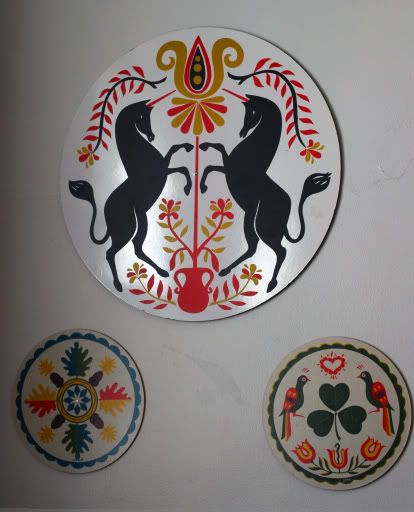 my dutch hex wall in our dining room. i have a few more to nail up.
a pretty blue bird one that my friend dana found for me. she also found that awesome unicorn one above. she rules.
another unicorn one.
i don't think i have ever passed up one of these signs when i've seen one. i'm going to try and go to one of my dad's family reunions up in bedford, pennsylvania and would probably go crazy buying touristy stuff with hex signs. they are just so lovely!