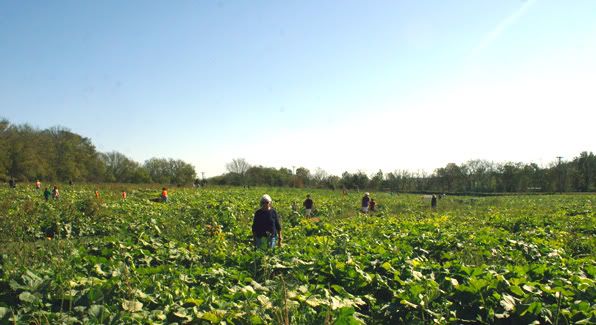 my mom and i went to a local pumpkin patch on sunday. it was a beautiful day. i don't know if we usually go later in the year or what, but the leaves in the patch were so high! your really had to search to find pumpkins!
and the pumpkins were still green! i kind of wish mine would stay that way instead of turning orange. i think they are pretty that nice dark green.
after we picked a few pumpkins we walked back to the tent to get a few more. i love that pumpkin tower.
they didn't have many interesting pumpkin varieties. it was kind of a bummer.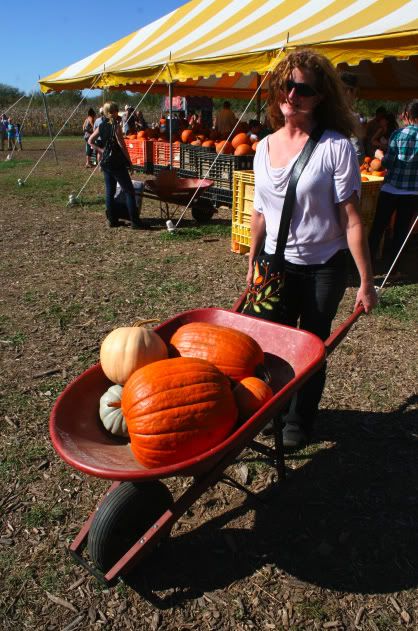 here is our little pumpkin haul! i think i'll look for a new patch to go to next year though. you can't really tell in the pictures but it was REALLY crowded and you had to park so far away.
mom and i had lunch at McCreary's in downtown franklin as well. I got a fish sandwich and it was incredible. mmmm. it was fun to do something with just my mom. we haven't done anything just the two of us in a long time.
I put my pumpkins by my side door just like
last year
. I love seeing them when i get home from work every day.