Travis and I hadn't taken more than a few days off from work in more than a year and a half, so we decided that we had to do something this fall. Somehow we decided to rent a cabin in the Smokey Mountains with our best friends, Crystal and Marc. Then, lucky us, our other best friend Thomas was able to get a week off from work to and he came up with us! It was great. I've been going through the THOUSANDS of pictures that Crystal and I took, so i'll try not to bore you. haha. Here is post one!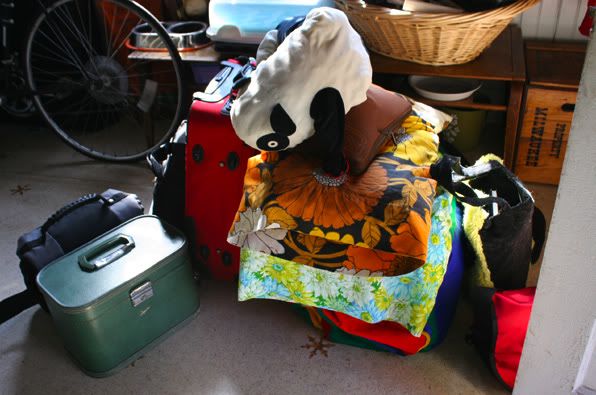 here is my mountain of luggage. minus all the food we took, minus the big pile of games. of course i didn't need most of it. i took three books! what was i thinking? thank goodness we decided not to bring craft supplies.
thomas borrowed his mom's van and drove us all. it was great! it made it really feel like a "family vacation." crystal and i sat in the middle and worked on people magazine puzzles and watched russell brand (of course).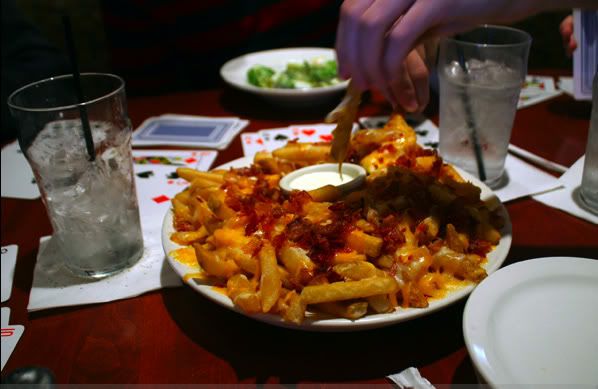 we stopped in cookeville for lunch. i ate so many fries (i picked around the bacon) i could only eat a few bites of my actual lunch. a good start for my week of over eating. haha.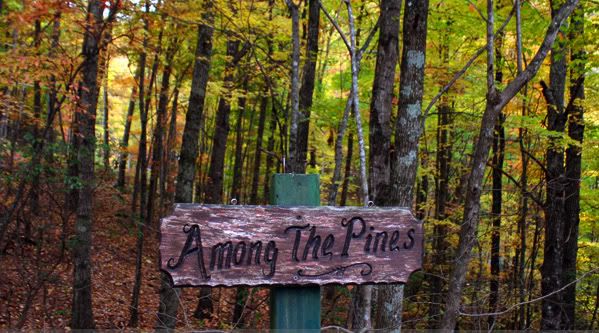 here is our cabin! it was so awesome. i was really glad we decided to rent a group cabin instead of staying in a hotel. we had a kitchen and a big huge couch by a fireplace and a hot tub! it made it so easy to relax. we slept in every day, we ate dinner at the cabin a lot, we got in the hot tub pretty much every night. it was perfect. and it was actually much cheaper than staying in a hotel. less than 25 dollars a night per person. so i would really recommend it.
the street our cabin was on.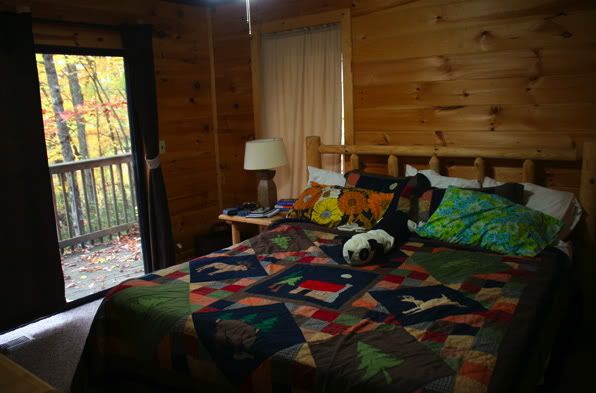 travis and my room. there whole cabin was black bear themed. so lovely.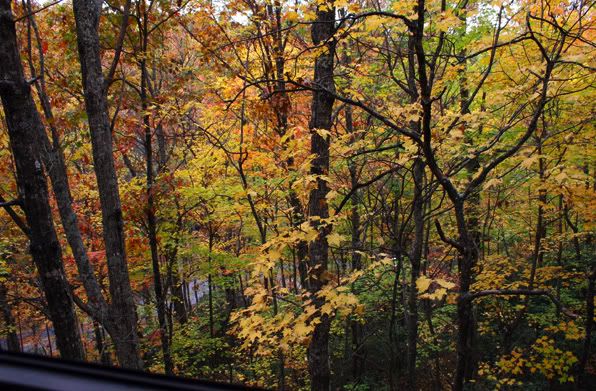 the view out our window.