I've been looking for the perfect vintage tree skirt for a few years. I never seemed to find tree skirts at all, much less ones I loved. But it finally happened! I went to an estate sale on a whim, just because I was kind of near it, even though I hadn't seen anything great in the pictures. And there it was...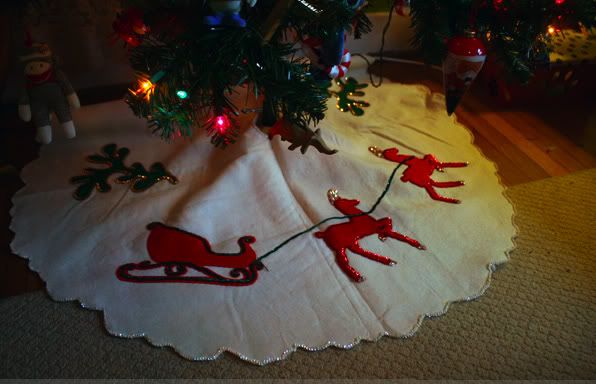 It is in pristine condition. the felt is so soft! and the sequins! I'm scared to iron it because I don't want to mess it up! This was folded up in a closet, which is the only reason I think it was still there when I stopped by. The rest of the house was pretty picked over.


Do you recognize the deer? They are such a classic vintage shape!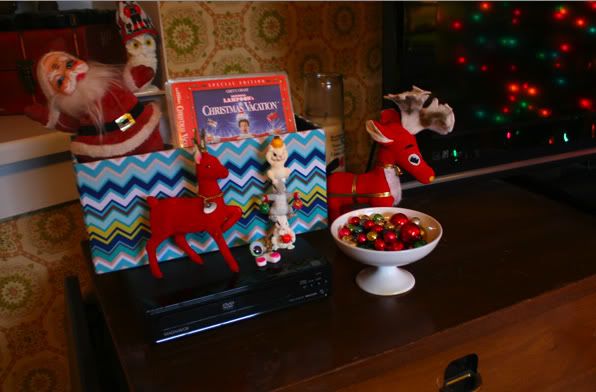 Just like my little flocked deer! I have two more similar ones.


Apparently I have a thing for red Christmas deer.


And how freaking cute is this Santa? I picked him up at Rare Bird. I love his pose, and his eyelashes!