I am so excited with how this project turned out that I can't even wait until tomorrow to take a pretty natural light photo! I have been talking about making a wreath like this, inspired by
Betty Crafter
's beauties, since the middle of November and I finally sat down to do it today.

My dining room table has turned into my work station, even though I have that whole craft room.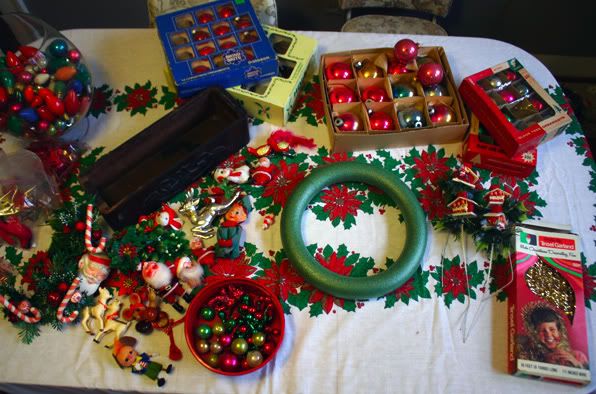 All my supplies. over prepared as usual. i've been collecting vintage baubles every chance I get.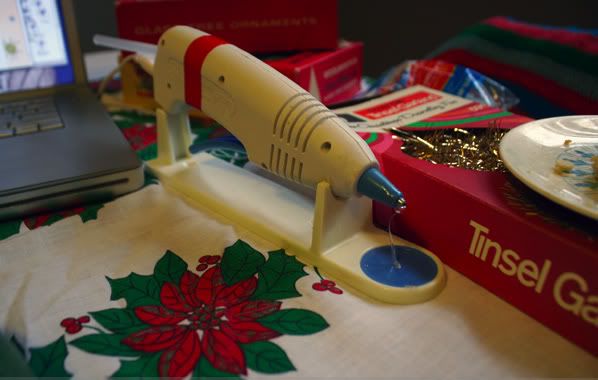 I've been getting a lot of mileage out of my hot glue gun lately.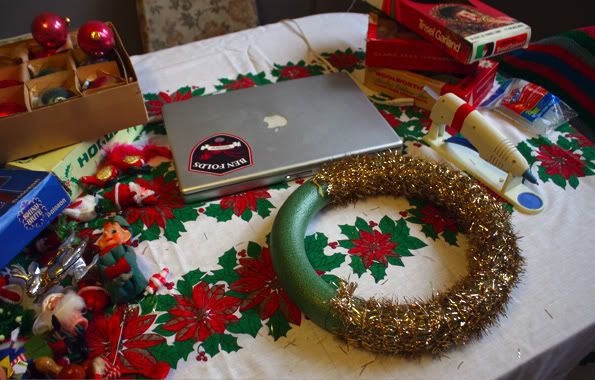 I get this far and run out of tinsel! that starts a 3 store journey, and I end up with a different kind and every place was PACKED because it is almost Christmas. So I'm really grumpy when I get back.

My little helpers, right at my feet as usual. Priscilla loves that sweater.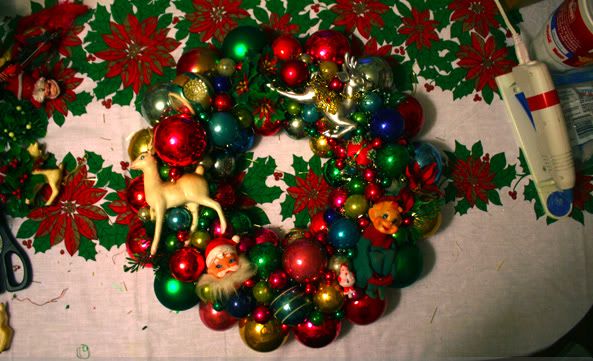 After much agonizing here is my wreath! I love it! It is hanging over the mantle, directly in front of me now. There are definitely some things I will differently if (when) I make another one. But it is still pretty gorgeous.
I also finished wrapping my presents today and bought travis' stocking stuff and cleaned our room and the craft room since I'm hosting a little bit of the Christmas festivities on Sunday. I'm working the next two days, so I bet they will go by in a blur!