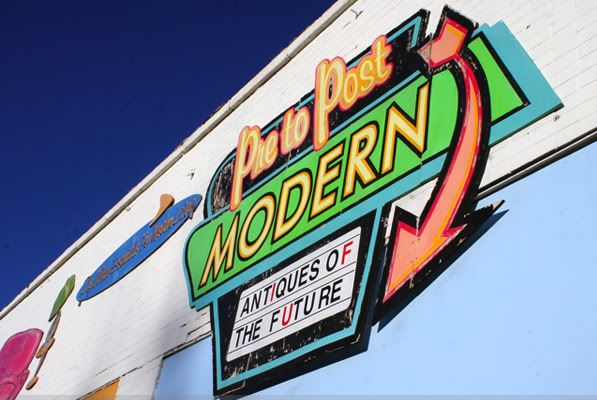 Christmas will be here in just a few days, so I better hurry up and post all my Christmas pictures! I had to share this shop in Nashville. It is one of my favorite places to go. They always have a great Christmas selection.
I would love to have a whole bunch of vintage angels to line up in my big living room window.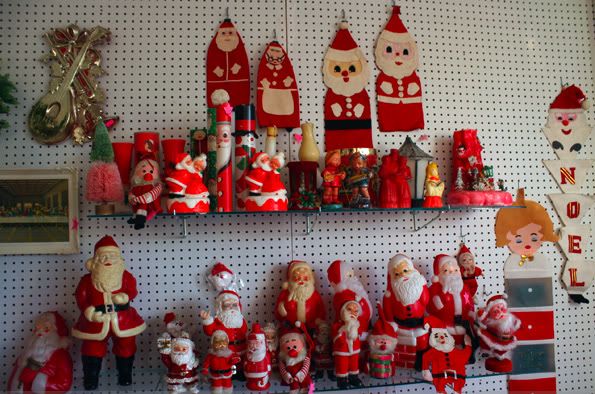 Santas! I'm on the lookout for a cute card holder like those on the wall to the right.
I also really want one of those ceramic trees! I hope I find one at an estate sale this year.
Ahhh, so lovely.