Remember a while ago when I
posted
about taking my vintage Christmas collection to help with a photoshoot? Well the magazine is out and I can show you the pictures now!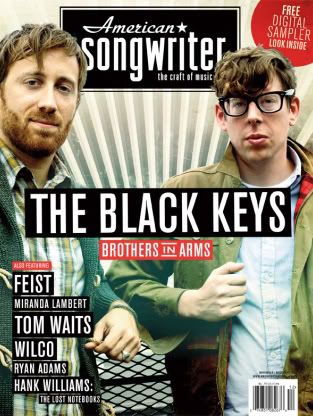 The shoot is in the current issue of American Songwriter!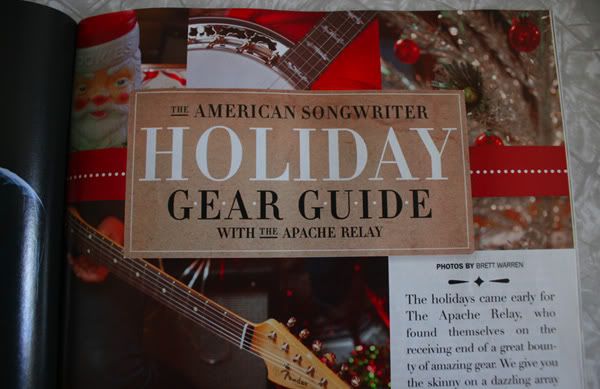 My good buddy
Brett Warren
was the photographer. He does some really incredible work. Most of the stuff on his portfolio site are shoots he has done in his spare time! That makes me feel so lazy! In my spare time I usually hang out on the couch and pet my dogs!
He was kind enough to send me the images they used in the magazine so I could post them on my dorky blog.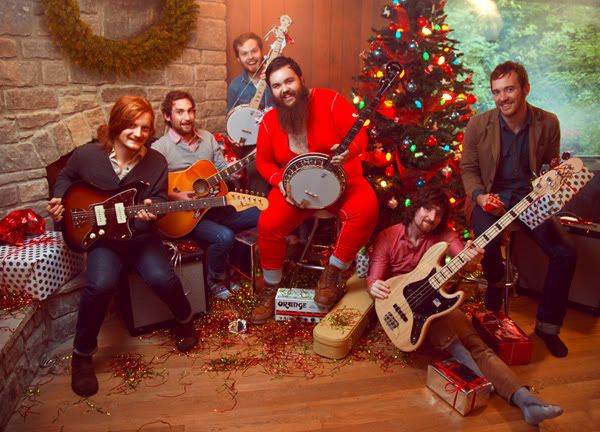 The house we were in was INCREDIBLE. I wish I had taken my camera and gotten a picture of the living room before we set up Christmas. It was my dream house. And the kitchen was turquois with orange counter tops!! Amazing!
Those guys are the band Apache Relay. The shoot was for the magazine's holiday gift guide. They wanted a classic Christmas look. The creative director Rachel knew I had lots of kitschy Christmas and asked me to bring it by. And since Brett is my friend I volunteered to hang out and help him during the shoot.

I decorated the tree with my vintage ornaments.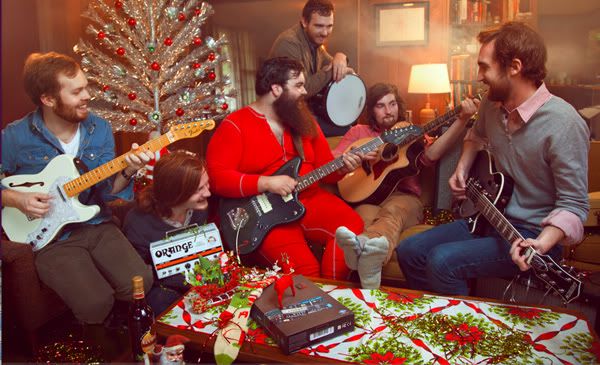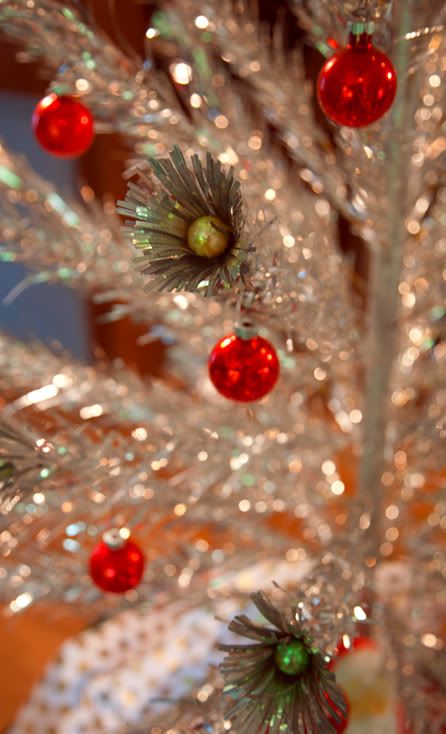 Still in love with this tree.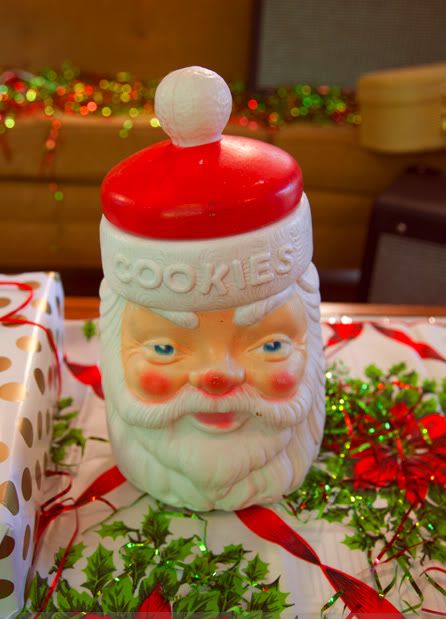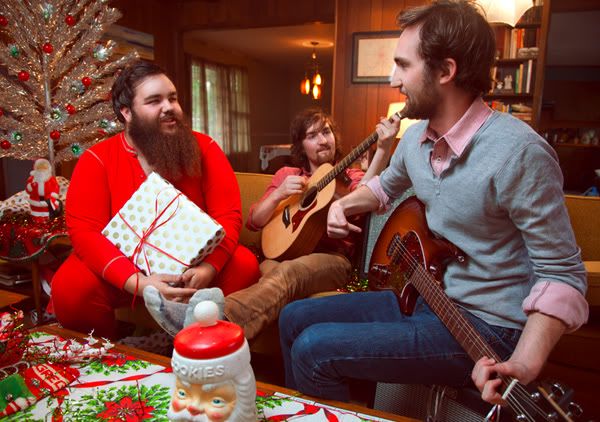 I had so much fun that day. I got to put up my decorations, I got to hang out with Brett and Rachel, we sang, we danced, I got to hold a light box! Wouldn't being a set stylist be an awesome job? I wish I had a warehouse of vintage that I rented out to people to use in shoots. That would be a perfect career.