On our way home to Nashville from Gatlinburg we made what was meant to be a quick stop in Knoxville to see the Sun Sphere. Because I can't go through that town without a little visit to this golden beauty left over from the 1984 World's Fair.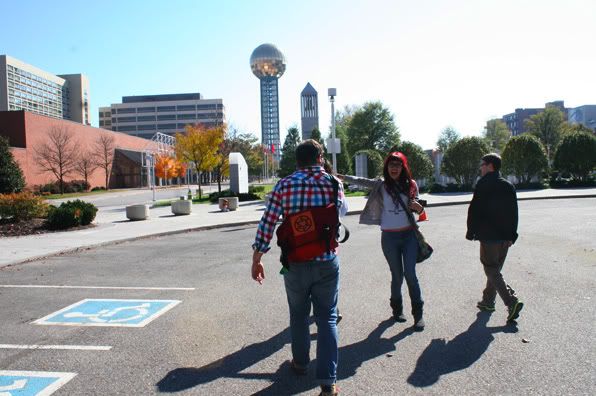 so exciting! it was really hard to find a parking space because there was a UT home game that day. Those fans are crazy. The streets on our way out of town were a sea of orange.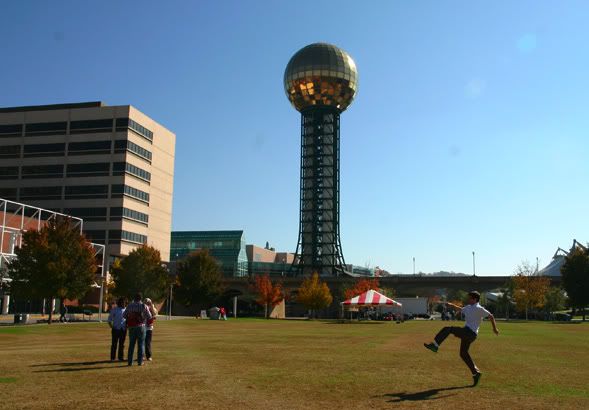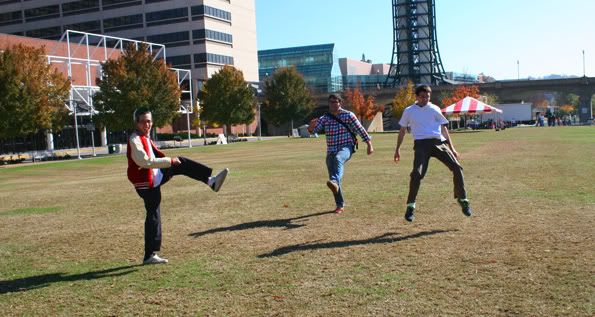 I'm not sure how to best explain what is happening here but I will try. For some reason Thomas invented this way of racing where you throw your legs up as high as you can while you run. He called it "Ole Franklin" and it makes us laugh until we cry so we ask him to to do it all the time. It was so perfect out and we were feeling so good that all the boys were doing it in front of the Sun Sphere. That other guy is Marc's brother who goes to school in Knoxville. Looking through these pictures makes me laugh so much!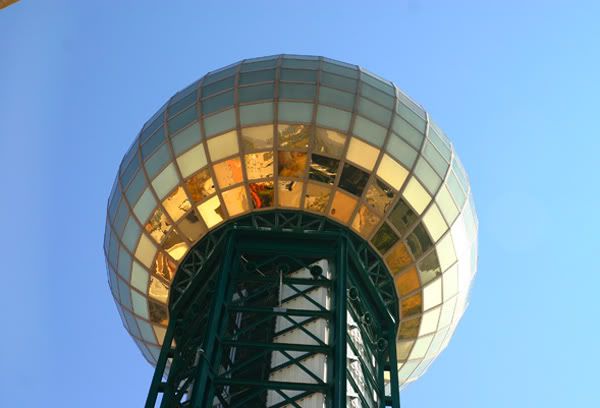 I should look up what this pretty thing was supposed to symbolize/be because really I have no idea.


Scary! And grammatically incorrect.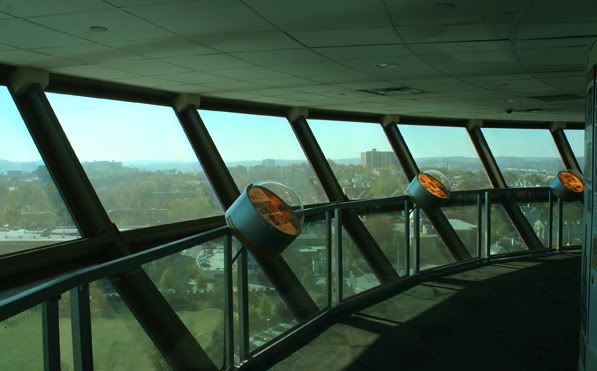 On the observation deck the light is all golden and beautiful.


Aw friends! Can you believe we still wanted to be around each other after a whole week?


So gorgeous. I don't have any pictures of the view. Because it is kind of boring. But the Sun Sphere is still awesome.