I realized I never posted what I actually bought on our antiquing day during our trip! I actually bought very little. I attribute this to a few things. I've gotten pickier on what I will buy (since my house is already FULL), I was being cautious with money since we were spending more than usual since we were on vacation, and I'm so used to estate sale prices I don't like to spend more than a few dollars per item. So here is what I did end up buying:
I absolutely LOVE this paint by number. I wish I had bought the matching set with two setters. The colors are just so perfect. I'm not sure where I'm going to hang it yet. I've got it propped up in my craft room for now.
Travis got a few first aid books for his collection. I'm kind of obsessed with that style of poodle ever since I missed out on a condiment set of that style at an estate sale. And apparently I'm really into deer. This isn't the first time that my vintage haul has consisted of mostly deer.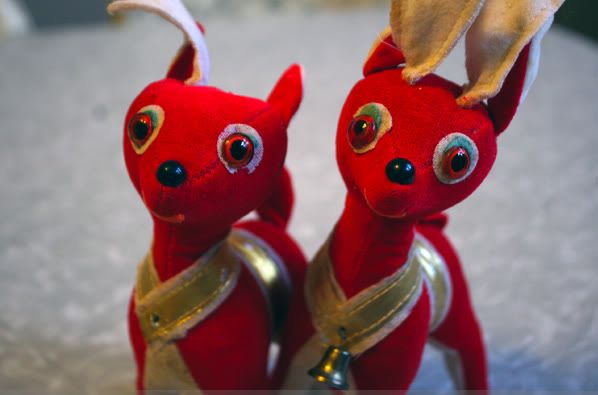 I'm officially collecting dream pet deer now. I have 6 so far. I love these, even if an antler is missing.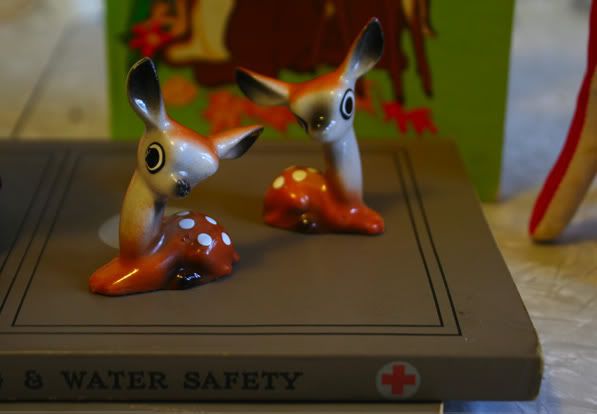 and these little deer are so precious! There were a ton of them (well, ten at least) but i contented myself with just two.
So that is it! Can you believe it?