I almost forgot to post about one of my Christmas gifts. Which happens to be one of my favorite gifts I have ever gotten! My friend Marc, who is married to my best friend Crystal made it for me! I have looked at this pug wall hook for a while, but always thought where would I hang it? And I didn't love the chrome color. They were actually selling them at a local store. Well imagine my surprise when I opened my gift and found one, but made 1000x better by the paint job Marc gave it! Sugar skull pug!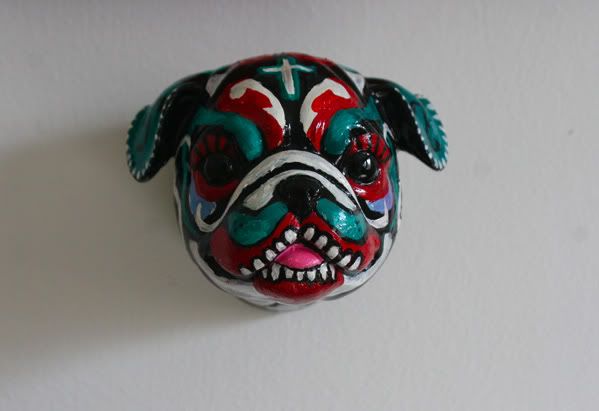 It is just perfect.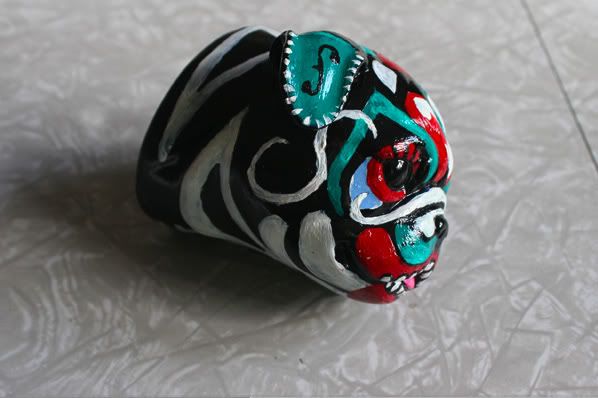 I love it from every angle. I think my favorite part is the eyelashes.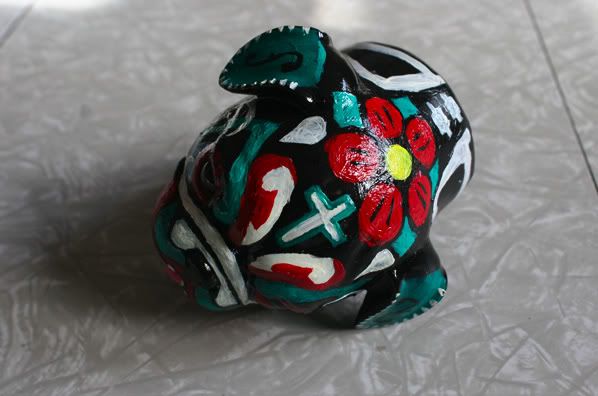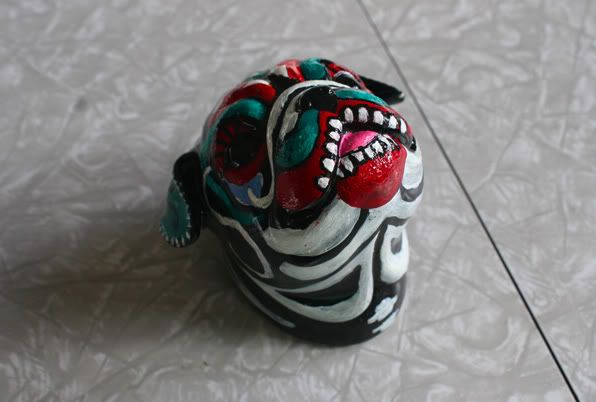 Or maybe the bones on the neck.

I'm pretty much obsessed with it. I can't decide where to hang it. It is in the dining room right now.

Some other awesome gifts I got. I told you about that lion from Dana. But that sweet horse bookend was given to me by my friend Brittany. I love the gifts she gives me every year. We frequent one of the same antique malls and she always buys me something I talked myself out of buying because I don't need to spend money on myself near Christmas. I swear, I almost bought that little dude at least 3 times. I'm so happy he is mine now!
My other gift from Crystal and Marc was this great paint by number. I love the teal sky! Another piece for my western guest room!