Travis and I have been avoiding estate sales and the thrifts so far this year to save a little money for our trip to the Wizarding World. But when my friend Lauren hit me up and asked if I was going to this sale in Franklin I couldn't resist. And bonus, Travis had the whole day off too!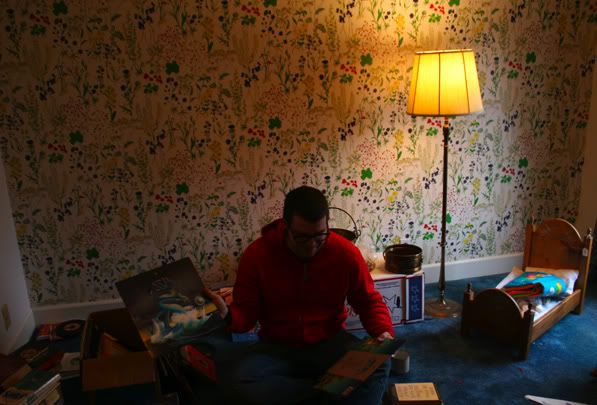 Digging through books. This was the second day so the house was pretty picked over. I loved that little bed, I thought about getting it for Phyllis to sleep in, but they wanted too much for it. Oh lordy, look at that wallpaper! Here is a close up!
I liked the curtains too.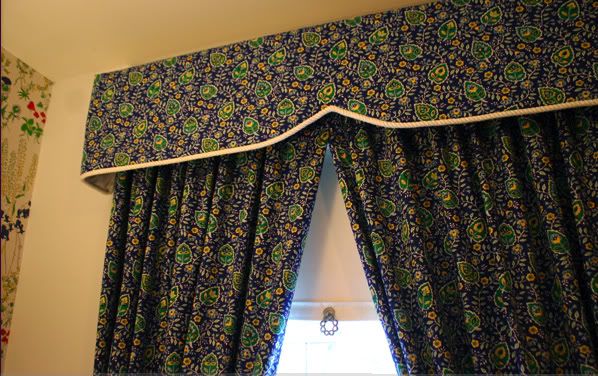 Sweet stuffed tiger, left behind in the top of a closet.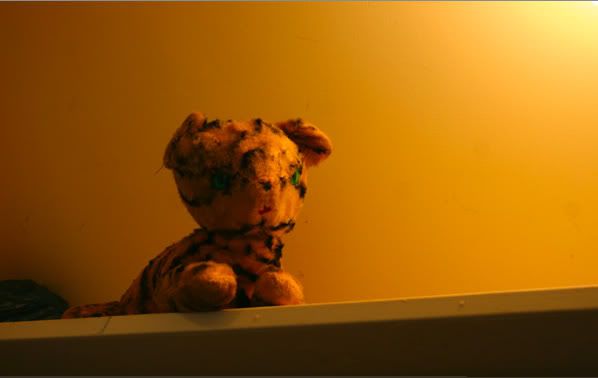 I didn't buy this, if you can believe it. Haha.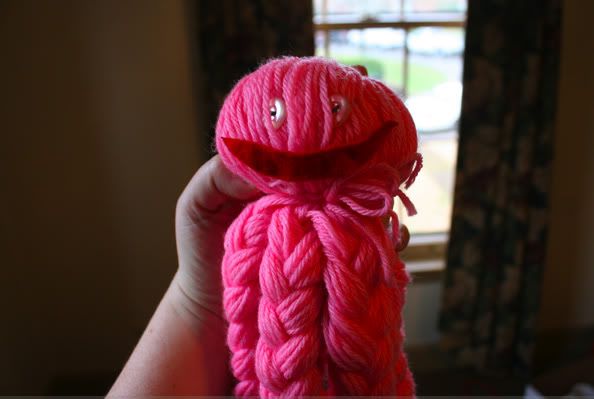 We ended up spending 6 bucks, and here is what we got.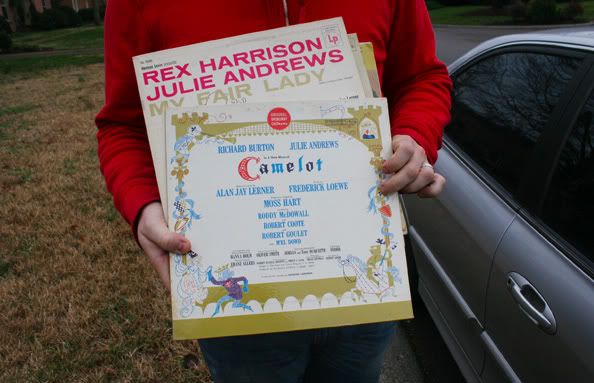 I am a big Julie Andrews fan, so I couldn't resist these records. I'm regretting not picking up the Herb Alpert and the Tijuana brass box set!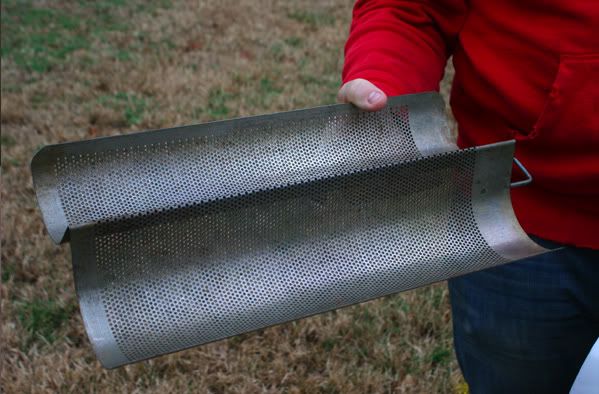 Travis says he is going to cook us some french bread on this! I'm excited!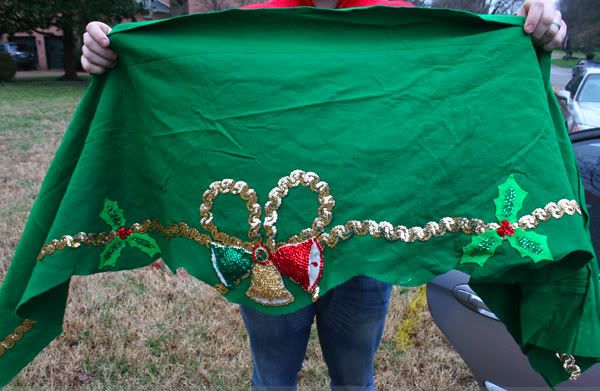 Sequined felt. I think it is for a mantle. You know I can't resist glittery Christmas. They actually had an awesome mid-century looking santa wall hanging (what tempted me to the sale in the first place) but the face was stained really darkly in weird patterns.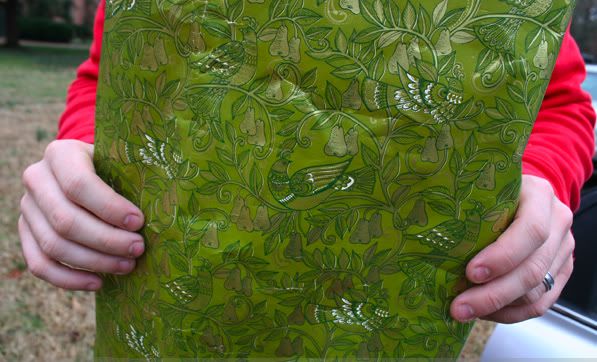 Pretty metallic partridge in a pear tree paper. I'm not sure what I want to do with it.

And of course, more vintage Christmas. I can't pass it up. I am also a sucker for crochet pot holders.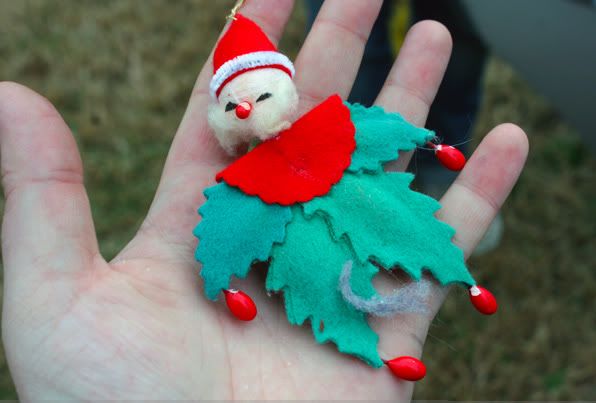 I LOVE this holly santa with the spun cotton head.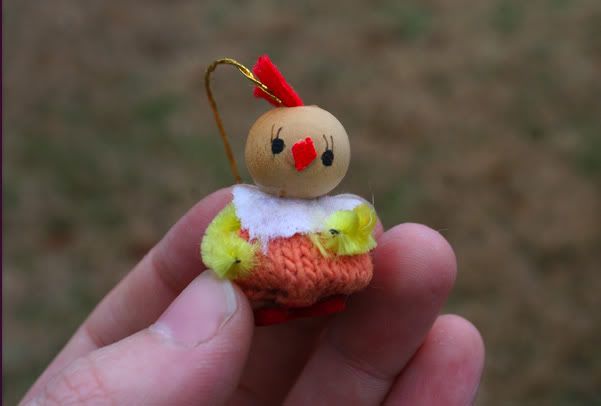 This silly little bird is so sweet. Look at those pipe cleaner wings!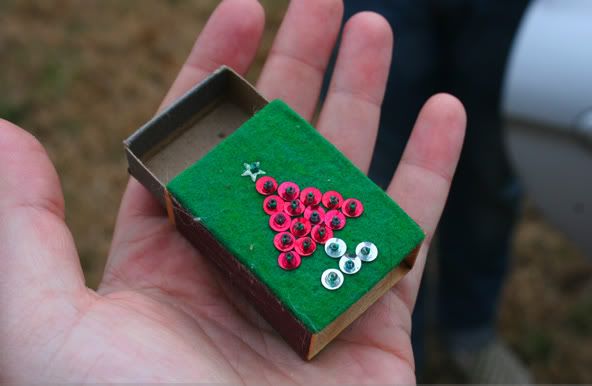 And my favorite find might be this decorated matchbox. Felt and sequins. So lovely.