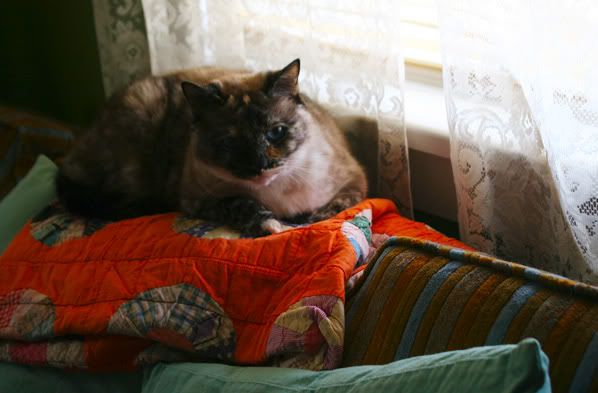 As usual, when we are trying to be really frugal and save some money, someone ends up at the vet. This time it was Scampi. She suddenly developed some really gross scabs all down her back! They suspect a flea allergy (I don't give them flea prevention in the winter since the cats are indoor only). So she got a steroid shot and some antibiotics and we've got to buy 5 doses of flea stuff. Pets sure can be expensive! But it is worth it of course. Look at that pretty face!
We've been looking but haven't seen any fleas yet. Let's hope we don't!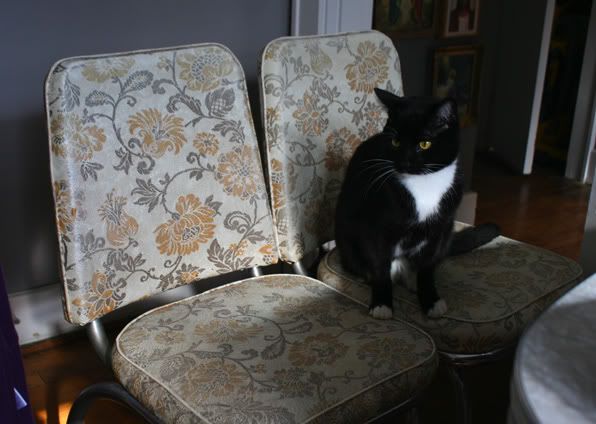 I love curious kitties. Whenever I pull out the chairs around the dining room table they all have to come in and climb all over them.