Here is another post about the vintage I got from Travis' Grandma Betty. Here is another great picture of Betty, her husband Bruce, and their first son Keith at the Memphis zoo in 1955! I love her dress. And Keith's cowboy hat is pretty cute.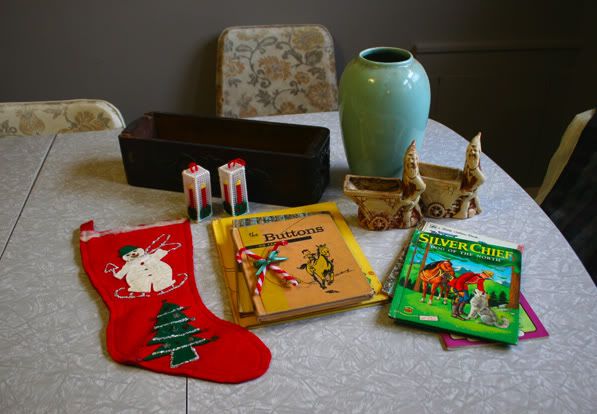 A cute vintage stocking, some ornaments made from pipe cleaners and plastic canvas, some kids books. My vintage kid book collection is getting pretty huge. I need to find a place to store them! I have plans for that vase, I want to do something like this
vintage bird collection.
I've been saving all the vintage millenary birds I can find.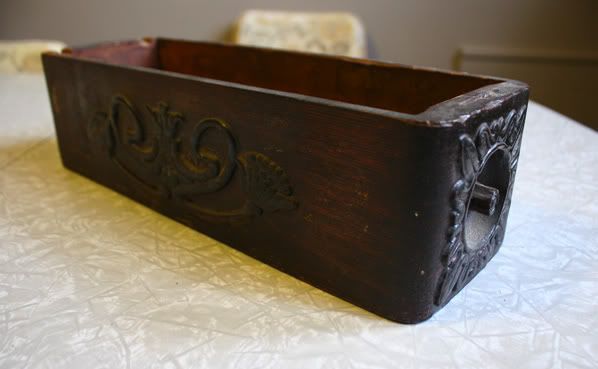 This was part of her mother's sewing box. It is so pretty. I put ornaments in it at Christmas. I'm not sure what I'm going to do with it yet. It is up on our mantle. I love it.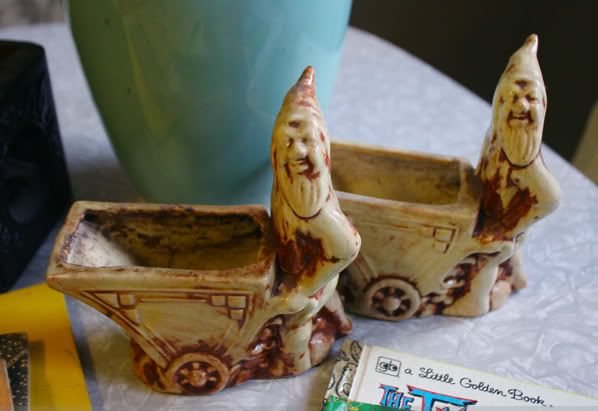 Cute little gnome planters!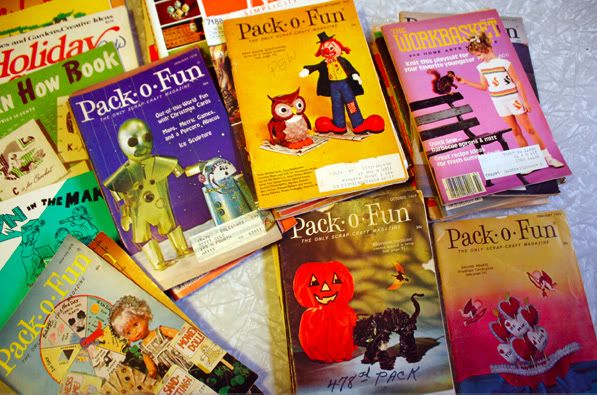 And it was my lucky day because I have been looking for some back of fun magazines! Grandma Betty had a whole stack! I also got a few books about crochet and sewing projects that use scraps.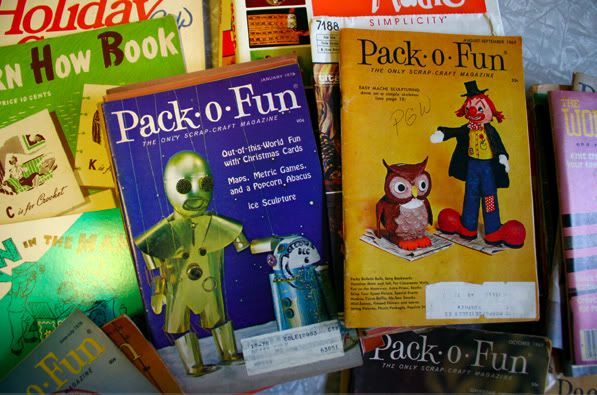 The R2D2 and C3PO might be my favorite.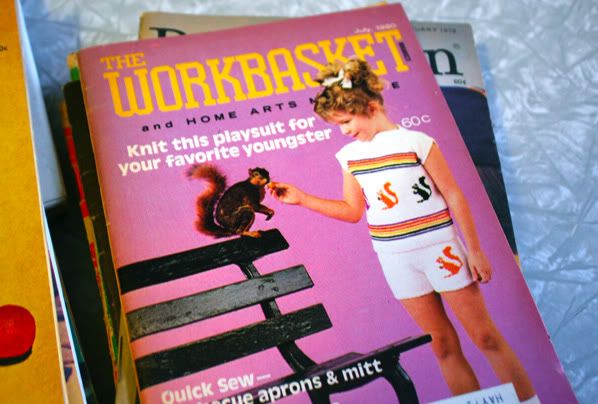 And this cover is pretty much perfect. I feel like I need to learn to knit so I can make this. And get a taxidermy squirrel.