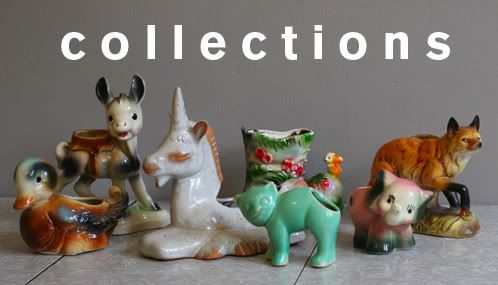 I really love vintage plants. I always have a big plan for what I'm going to plant in them, but I have a black thumb. I haven't been able to keep anything alive yet. Four of these planters were given to me by Travis when we were dating. He always knew the way to my heart.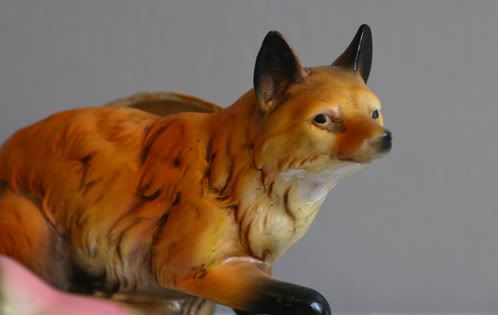 This Napcoware fox from Japan is my favorite. I bought him at an antique mall in Murfreesboro around 2006. He would look so pretty with a little maiden hair fern.

I've featured this kitty before. I need to get a little cactus for his tail!

I found a bull and a horse that matched this donkeyat a thrift recently, but they had been broken and glued back together badly. This guy is going in my western room after I put a cactus in his saddle.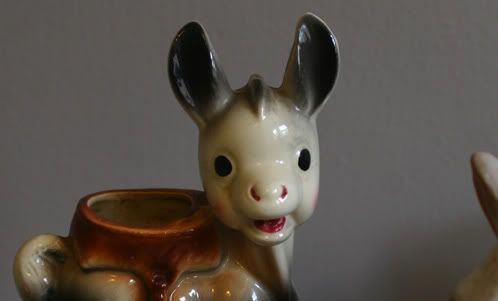 The duck and pink elephant live on my vintage radio in the dining room, and the boot with the squirrel on the toe lives in my craft room. The unicorn lives on a bookshelf. Since I took this picture I have accumulated a few more, including some pretty lady head vases. I will try to resist getting anymore until I actually start using them. Anyone have any good resources to teach you about how to keep succulent alive? I had some before, but I think I was overzealous with my watering.