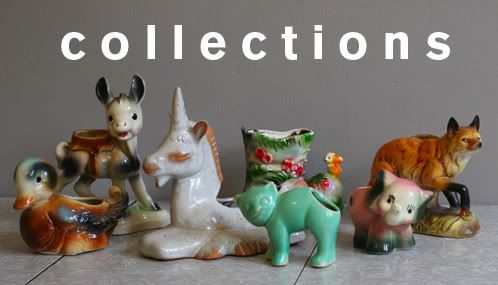 I am a sucker for anything related to dogs, always have been. Not including my collection of vintage pictures of dogs, I have little dog figurines all over my house. One of my favorite things is that dog picture on the right. It is actually a cut out mounted on craft paper. I love his jaunty bowler and the monocle.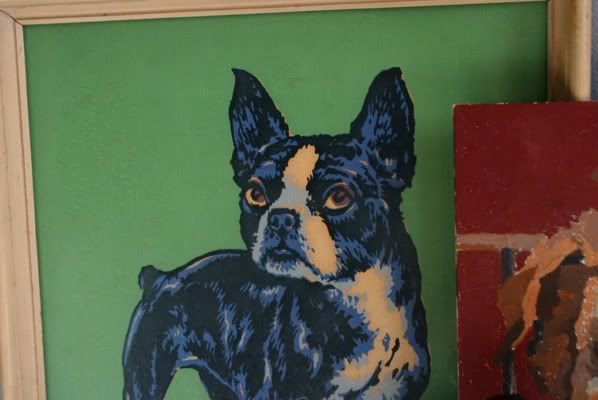 This paint by number was actually found by Travis at a thrift store. it is so perfect!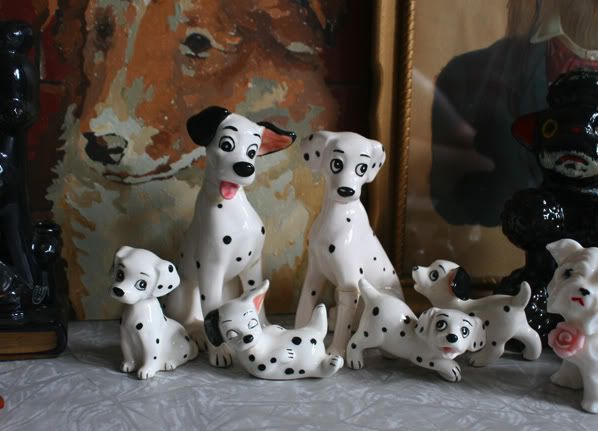 I have had these Dalmatians as long as I can remember. I tried to find out how old they were online, but could only find info on a similar set that was produced in the 1960's. Mine aren't that old. I think they are probably from the 80's, and my grandma probably got them for me since she lives close to Disney. I used to play with them a lot when I was little. I especially loved putting them in my mom's nativity scene. I found our recently that there are two more puppies, so I am on the lookout!
I got this little dachshund salt shaker for a buck at an antique mall recently. I wish I had the pair!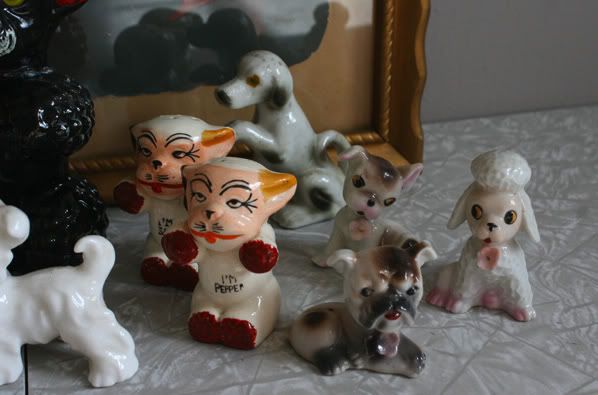 I love the little dogs with the pink flowers on their chests! I've tried to find more info about them online as well, but came up empty handed.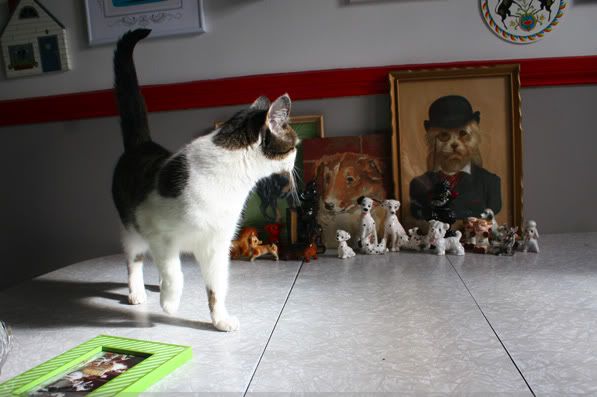 Here is Scout coming to see where my cat stuff is. I really don't have that much, isn't that shameful?